I haven't been able to stop thinking about the Chocolate Cupcakes with Pepper and Raspberry Filling I recently shared.  The flavor combinations were something I was not used too nor comfortable with… until I tried them.
Now I crave a little complexity with my desserts.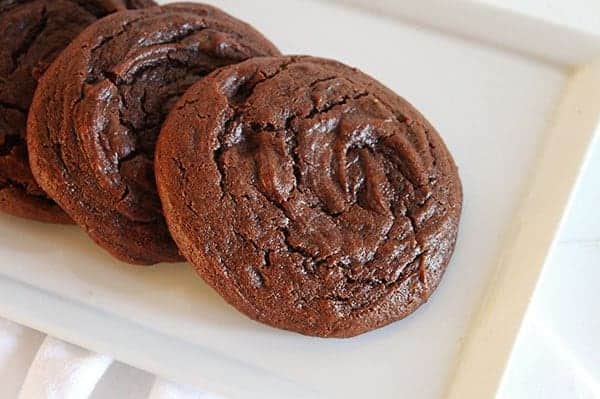 I loosely based this recipe off of a Cocoa Fudge Cookie recipe I found on myrecipes.com.  While the original recipe creates a thin, crispy cookie, my recipe is a dense cake-like cookie that has the fudginess (why isn't fudginess a word?) of a brownie with a slight kick of a peppery aftertaste.
Chocolate Fudge Pepper Cookies
Ingredients
3/4 cup all purpose flour
1/4 teaspoon baking soda
1/4 teaspoon salt
1/4 teaspoon coarse ground black pepper
5 tablespoons butter
7 tablespoons unsweetened cocoa
2/3 cup sugar
1/3 cup packed brown sugar
1 cup sour cream
1 teaspoon vanilla extract
Instructions
In a large bowl sift flour, soda, salt, pepper and cocoa. Set aside.
Melt butter in a large saucepan over medium heat.
Remove pan from heat and stir in both sugars; the mixture should resemble coarse sand.
Add in sour cream and vanilla to sugar mixture and stir to combine.
Add in flour mixture and stir until fully incorporated.
Drop heaping tablespoons onto a parchment lined baking sheet at least 2 inches apart. Using a small ice cream scoop or measuring cup is a good way to ensure consistency.
Bake at 350 degrees for 8 to 10 minutes or until top appears slightly cracked. Remove from oven and allow cookies to cool to room temperature.
http://iambaker.net/chocolate-fudge-pepper-cookies/
http://iambaker.net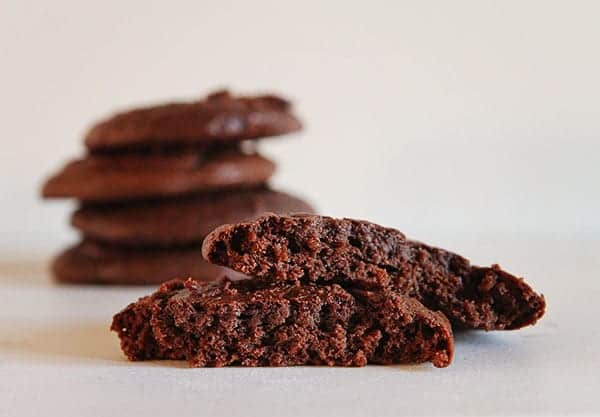 I only added a small amount of the coarse pepper because I am a seasoning sissy. Really.  Sometimes I think ketchup is too spicy.  So I really liked the subtle (very subtle) hint of pepper.  If you are more daring you can up your pepper amount and maybe even use a finely ground.  (Heck, maybe you could even add cayenne!)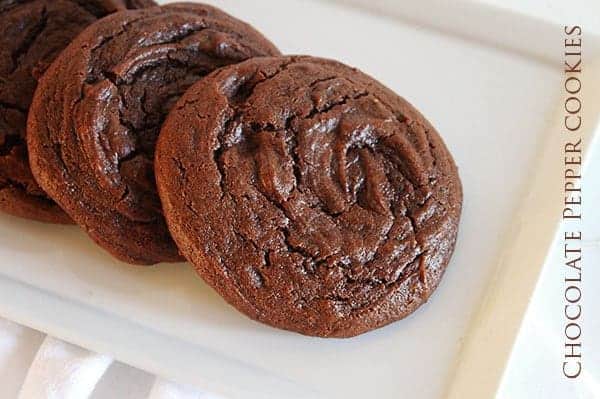 This cookie pairs really well with a red wine.
Just trust me on that.