After all the trials and tribulations of 2012, I was determined to embrace hope for 2013.  I desperately hoped that in 2013 there would be no deaths, no heartbreaks, no disappointments, no rejection.
Just. No. More.
Recently I posted a story that I consider life changing.  You know, one of those stories that sticks with you and pops into your head in the most opportune moments.  When I recall it, I am in such awe that someone can put their own baggage and sense of personal loss aside to embrace a greater good moves me in a way that I can only describe as divine.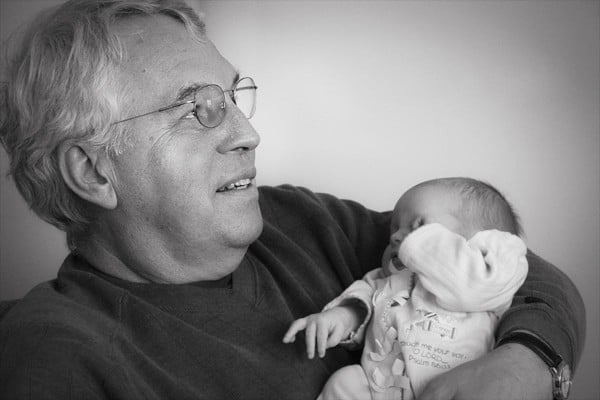 Its been about five months since my husband lost his father unexpectedly.  For some reason, the pain of losing him has not lessened.  Every new holiday that is our "first" without him, every new circumstance that we must handle without his wisdom and guidance, every memory that brings the most acute and sharp pain to our hearts… I just cant seem to find acceptance in that fact that he is no longer here.
I remember in the immediate aftermath of his passing of being so inspired by his life.  The way that he gave, the sacrifices he made, the impact he had on those around him.  Every story that people told made me realize what a gift I had in just knowing him.  And how blessed my kids were to call him grandpa.
His life moved me to the point that I wanted to change mine.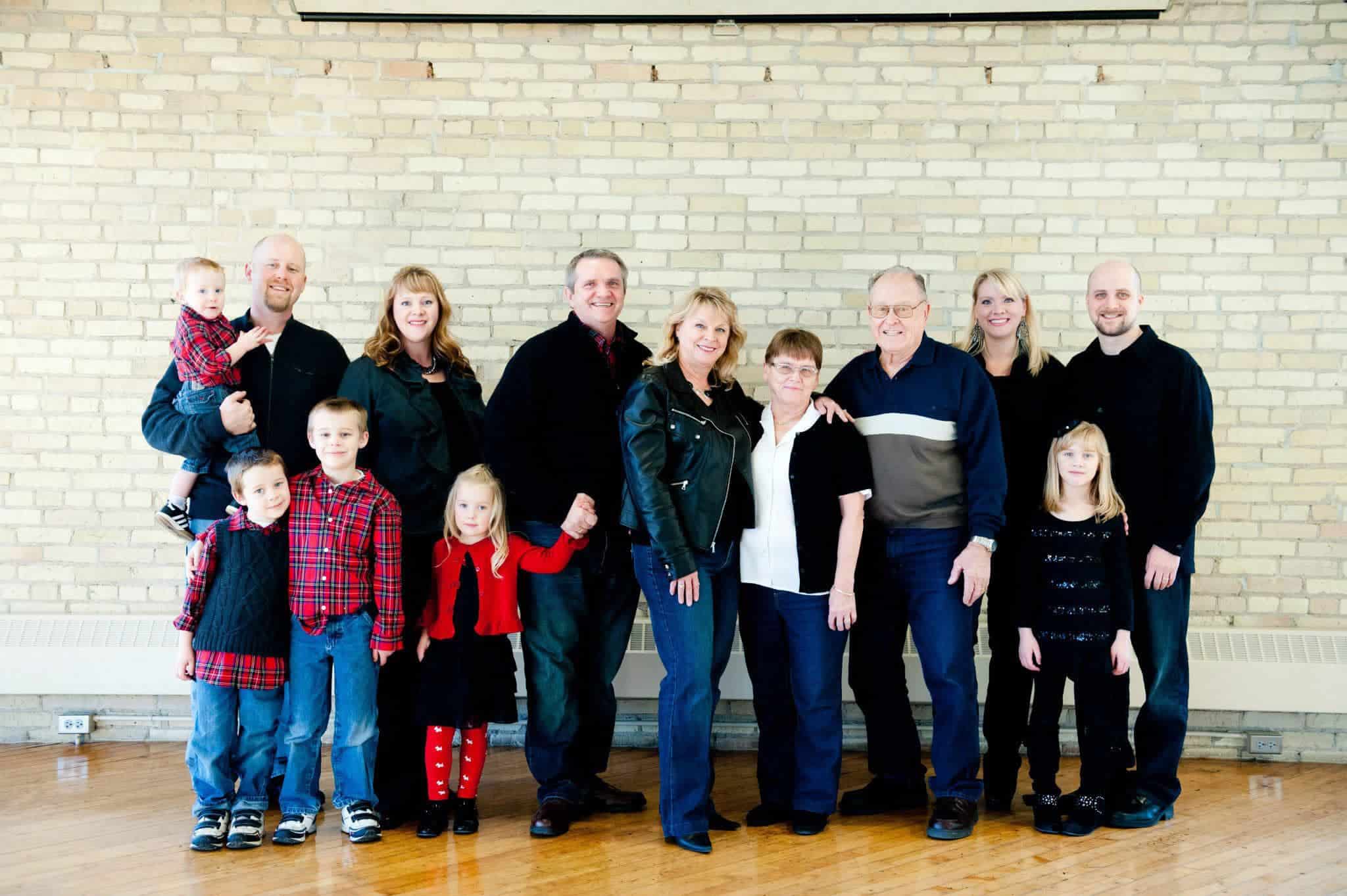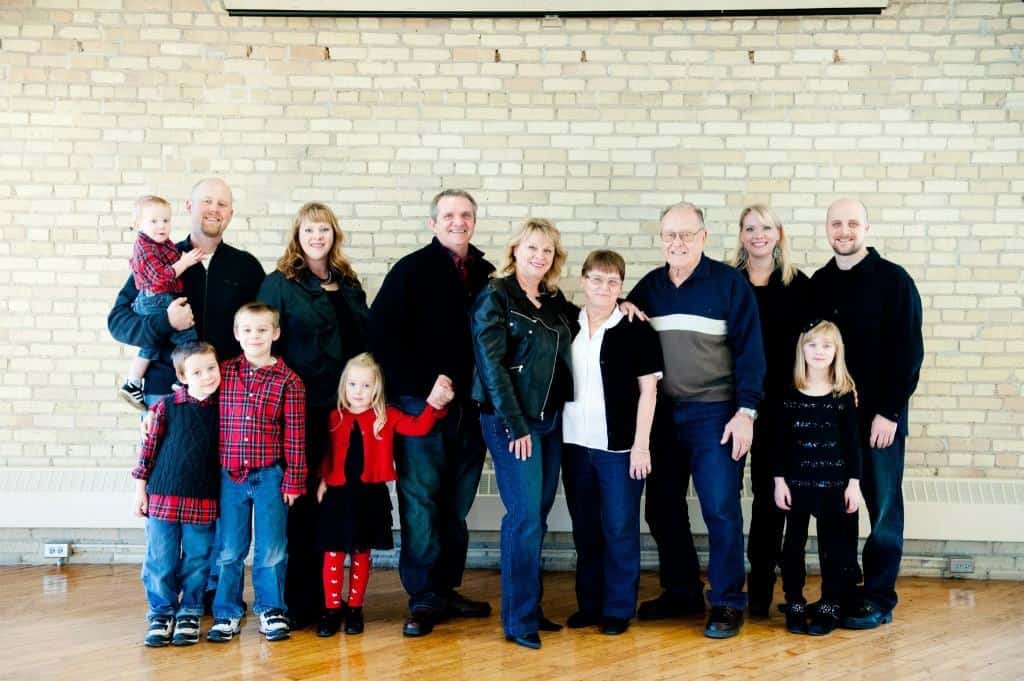 Over the holidays we spent a great deal of time with family.  My kids got used to seeing their grandparents and cousins.  When the New Year started and we didnt have plans to see them immediately, they were visibly saddened.  It was just so normal and so right… being with the people that we love.
While in Fargo we even had family pictures taken.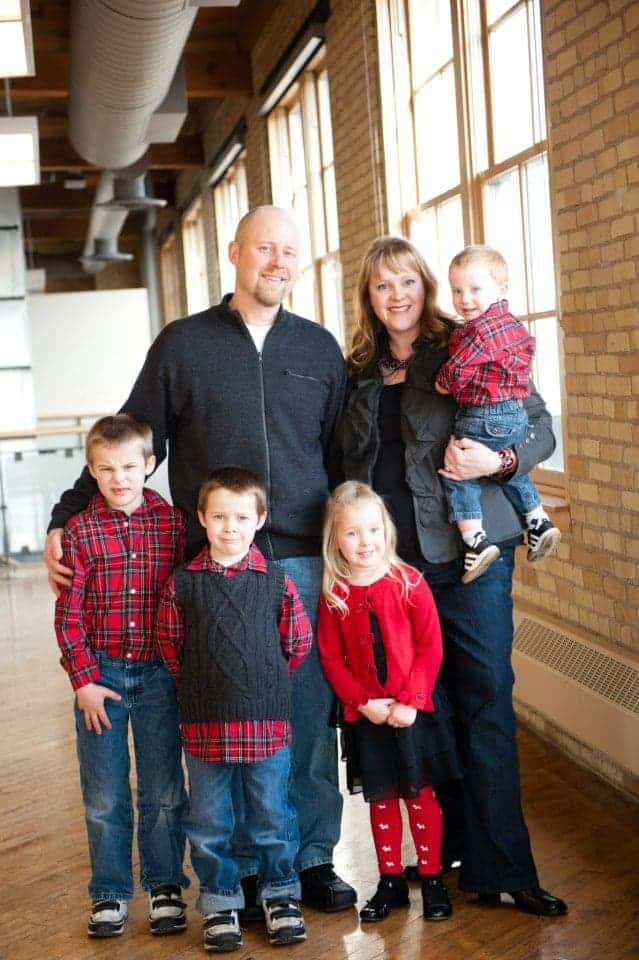 Looking at them now, I am trying to look past my double chins and huge belly and less than stellar fashion sense and see the family around me.  When I start to feel sad about Dennis I need to remember what his life was about.  He loved people and took care of them and gave them everything he could.  He lived.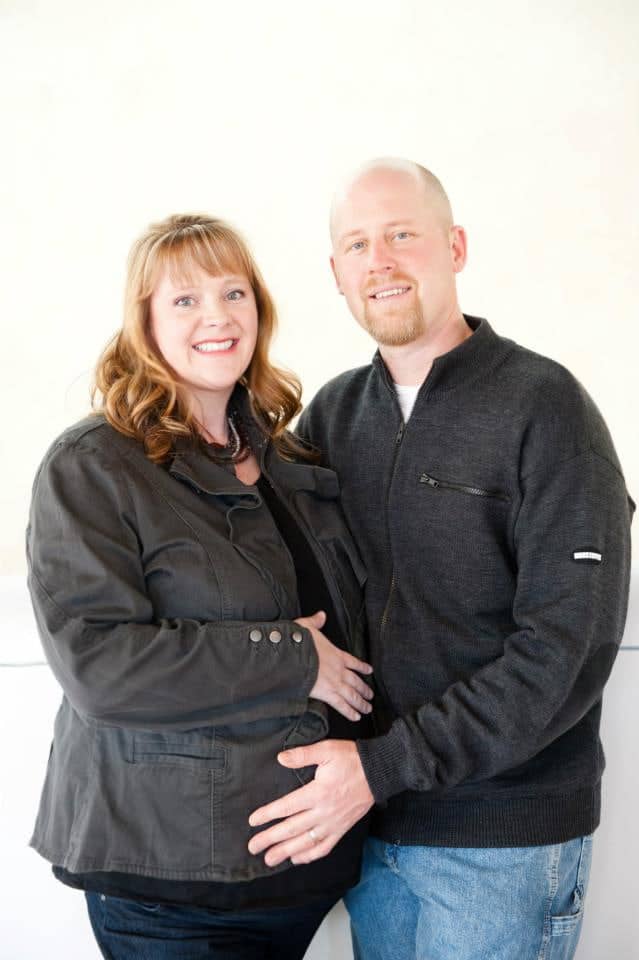 My "i am mommy" blog might take a different turn this year, as I start to post more and more about family.  And about my growing family!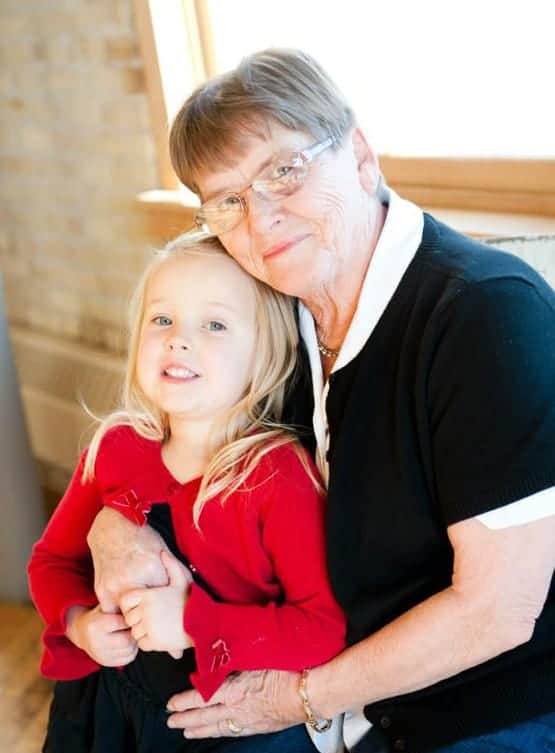 About little moments that may not mean anything to others, but mean the world to me.  (Like this one, with my Audrey and one of her namesakes, Grandma Audrey) The pictures and memories in the making that one day will hopefully mean as much to them as it does to me.  I will be sharing my faith, as I truly believe that anything that inspires and moves you deserves to be shared.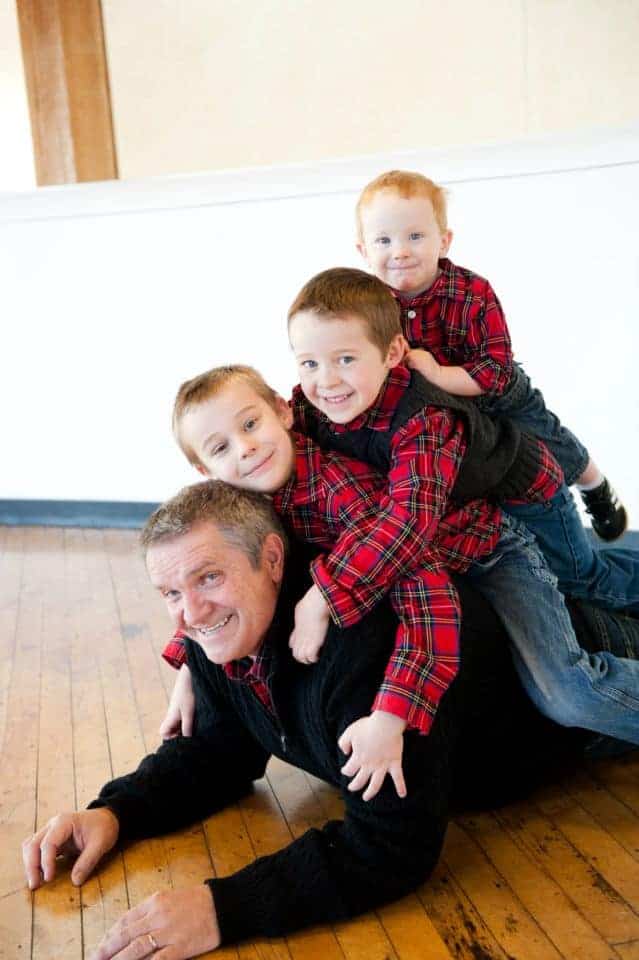 I dont have resolutions for 2013.  I know there will be trials and pain and loss just like I have faith that there will be highlights and joy and new life.
And lots and lots of laughter.
2 Corinthians 4:16-18  
So we do not lose heart. Though our outer self is wasting away, our inner self is being renewed day by day. For this light momentary affliction is preparing for us an eternal weight of glory beyond all comparison, as we look not to the things that are seen but to the things that are unseen. For the things that are seen are transient, but the things that are unseen are eternal.