As I get more and more tired and more and more cranky and more and more abset minded, (I dont know if I should blame old age or lack of sleep or my inability to say no to projects and commitments)  I have come to understand that my parenting has to be intentional.  I have to make the choice to be patient and understanding.  I have to know ahead of time that mistakes will be made and rules will be broken, and that its ok.  We will learn and grow and hopefully do better next time.
I recently happened upon a quote that said you need to say at least 6 positive things to a child for every negative comment.  Now, the goal would of course to be to never say a negative comment to anyone… and one day I hope to be able to say that I do that.
But today, in all my imperfect and flawed self, I need to remember to focus on positives.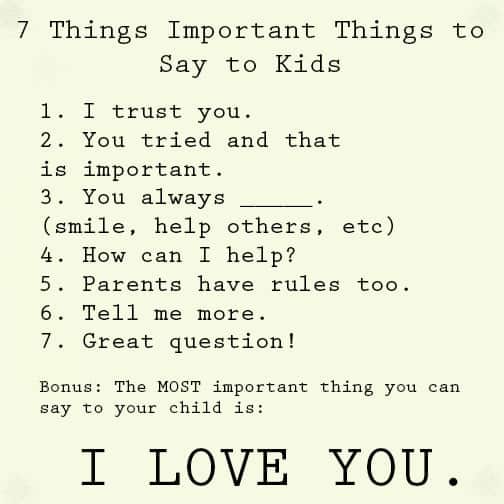 If I cant say them all I will at least try for one.  One with each child that is!  And maybe, just maybe, if I am saying something supportive and positive five times a day it will become habit.  And if it becomes a habit, maybe I will eventually reach my goal of never saying anything negative!  I may be getting a little ahead of myself here. 😉
Just in case you need a little extra motivation like I did… read this.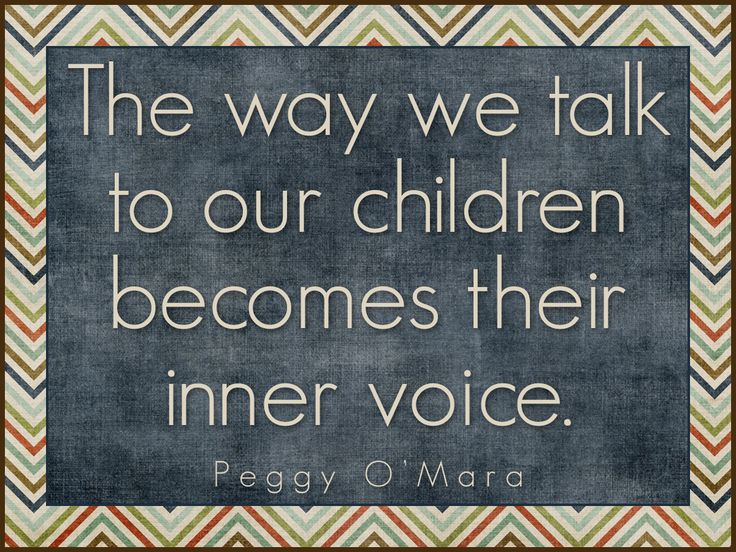 This powerful quote will ensure at least a few hours of loving kind words in this house!