We've been busy with a capitol B these last two weeks. 
I guess I could just say, "We've been Busy these last two weeks."
I have gone on a few roller-coaster rides, mostly of the emotional variety, but as you may know, talking about a roller coaster ride and being on a roller coaster ride are two very different things.  One is exciting!  The other, not so much.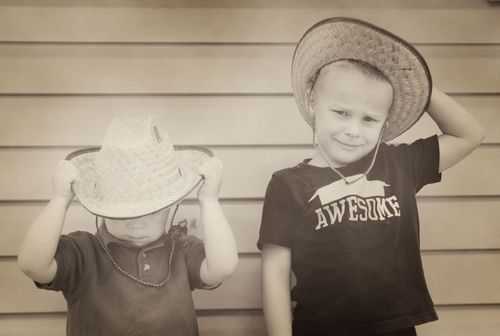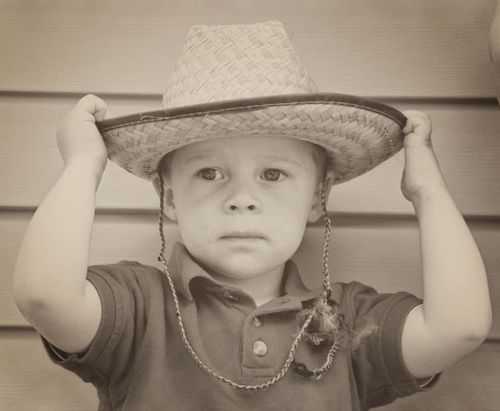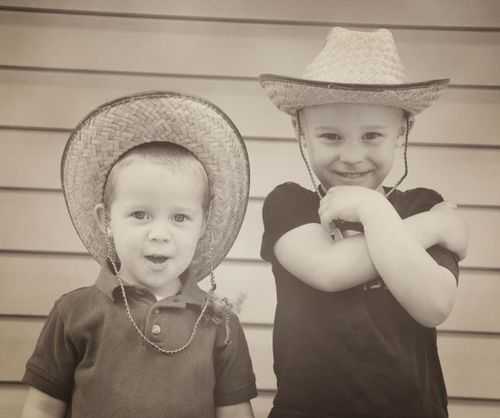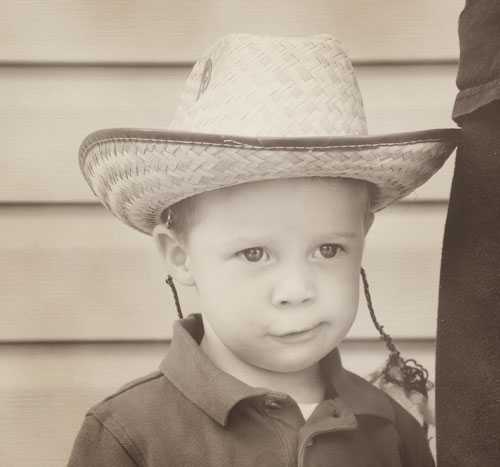 I couldn't resist throwing a little PW action (Heartland) on these cutie mugs in their favorite cowboy hats from Grandma Deb.
——————————————————————————————————————————————————-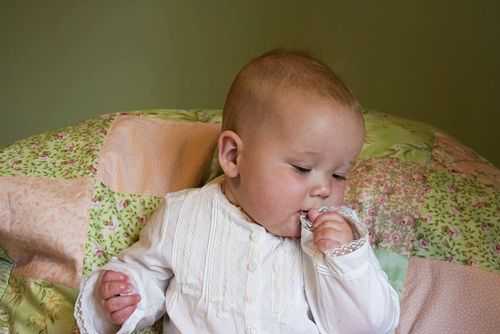 When I opened the box of hand-me-downs from big sis Angie, I absolutely loved this shirt for little Audrey.  I adore the frilly lace and delicate stitching.  My excitement mounted as I imagined the preciousness that would ooze from her in it.
You will never see it on her again.
EVER.
It took me FIVE minutes to get her into this shirt.
Just in case five minutes doesn't seem that long, I would like to describe what can be accomplished in five minutes.
Empty dishwasher
Check email, reply to 3 email
Put youngest boy child in time out for biting his brother
Put load of clothes in washing machine
Change diaper
Check Pioneer Womans blog.  Didn't win drawing for Kitchenaid Mixer.  OH well.  Check Mckmama's blog.
Write grocery list.
But I did not do all of these things.  I was busy stuffing a fat baby arm into a shirt that once on fits beautifully.
In the off chance that I am going to be bombarded with emails (which makes me laugh because I have never been bombarded with emails in my life) asking me where we got the beautifully quilt Audrey was sitting on… it was a gift from my moms bud Sara. 
——————————————————————————————————————————————————-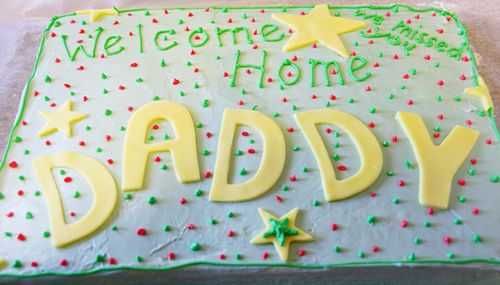 My first ever attempt at using fondant.  I just used pre-packaged stuff, so it was easy to roll out and cut, but man oh man does that stuff taste gross.  Am I alone on this?  Does anyone like how fondant tastes?
——————————————————————————————————————————————————-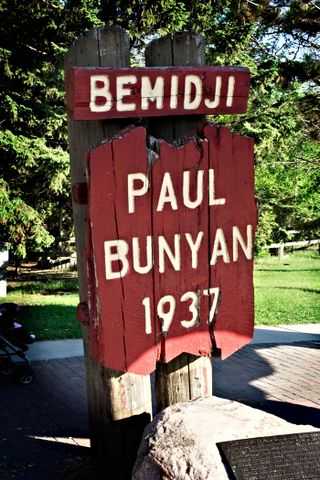 I spent two weekends this month is Bemidji.  Its the town both of my parents grew up in and it holds great meaning for many different reasons.  On this trip, I kinda got to see it from a different perspective entirely, as I was looking through my camera lens a lot.
Bemidji has collection of art around the whole city… much of which is made locally. 
It was fun to see this on the street corner by my Grandpa's station.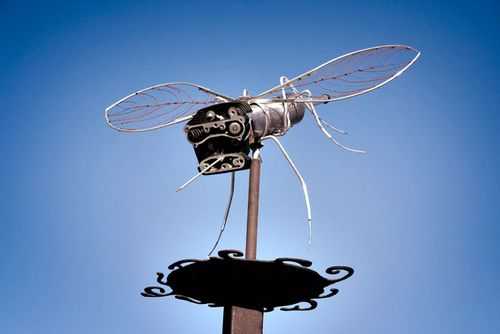 My DH thinks its made out of all motorcycle parts.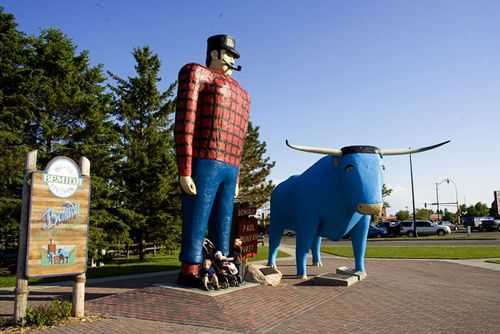 Although this is quite controversial across the great land of Minnesota, I have always associated Paul Bunyan and Babe, his trusty blue ox, to Bemidji.  If you are from Brainerd, forgive me.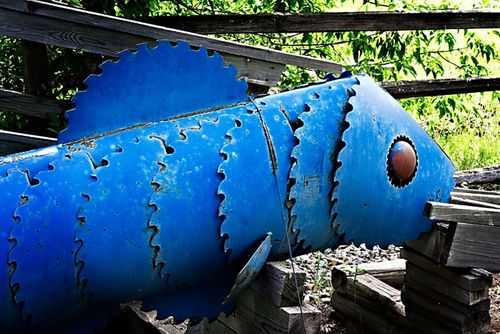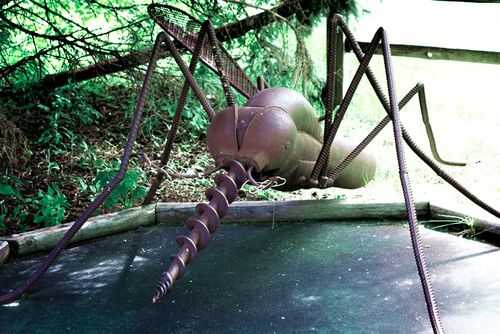 This mosquito is bigger then Parker.  Slightly reminisce of a cheesy horror movie, but more like a neat sculpture that the kids could ooh and aahhh over.
——————————————————————————————————————————————————-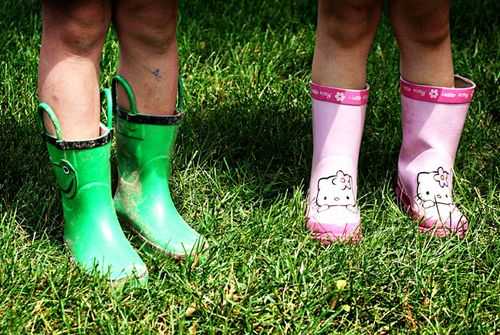 We had Hannah over on Saturday for a day of fun.  Chad weeded the garden and I layed on the floor and colored works of art with the kids.  We just threw some old wrapping paper on the ground (white side) and colored away…
I am off to the grocery store with my three delightful children.
Wish me luck.