A long, long time ago…in a land far, far away (Fargo, ND) I had a dream of becoming a writer.
I imagined I would have a well stocked personal library full of my own works. (I might have been bordering along the lines of being an ego-manic, but lets not dwell on that)  The diversity of my written works would only be equaled only by the diversity of my life works. 
I would be a world traveler, a part time nurse, a qualified legal aid, able to take apart and put back together a cars engine, paint lovely still lifes, be a trend setter, and a homemaker.  I would lecture around the world about how to be happy and how to raise kids and have the perfect family.
I imagined a few of my titles would read along these lines…
"My Kids Are Happy and My Husband is Too"
"I've Got It All"
"The Secret To Trusting God With Everything"
"Thriving In Her Shadow: A True Story of How You Can Rise Above The Adversity of Conflict With Other Women"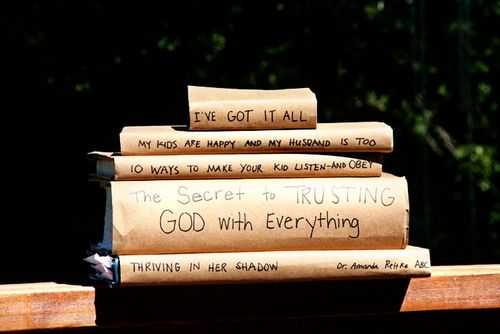 You get the idea.
Well.
I realized recently that not only am I not equipped to be advising others on such topics, I am in desperate need of any and all advice from everyone else!
What I had imagined all those years ago as a bright eyed bride and youth has manifested into something much more… realistic.
If I were to have a personal library, these are the works that would currently occupy the space.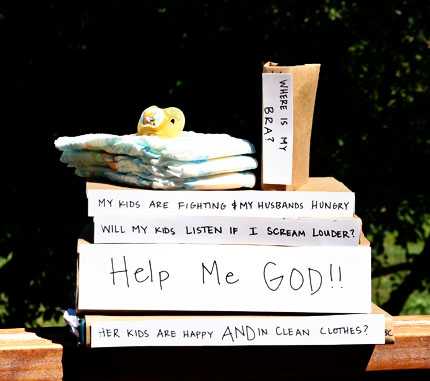 Not one to dwell on the inadequacies of life, my darling child shared some words of wisdom with me today.
I have been teaching Colton Bible memory verses with these really neat teaching aids.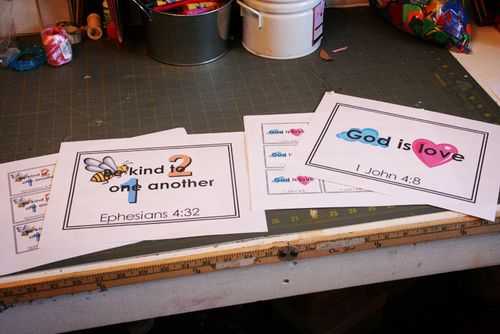 "Be kind to one another," or "God is love."
The 'Be' was fairly easy to get, seeing as its sitting on top of a picture of a bee, and the 'to' and 'one' were as well, because he knows his numbers… any picture description is a really effective aid for his memorization.
We practiced for a few minutes then moved on to another task.  Colton started making a big mess of some markers and beads and I snapped a little as him and asked him to clean it up.
He looked at me, with a completely serious face, and said,
"Be love mom."
Jeez.
I could not help but laugh out loud and shake my head and just marvel at how wise his little four year old mind is.
So, that is the advice I plan to listen to today.
Just. Be. Love.