UPDATE:  Chad's cardioversion was not successful.  His heart went back into AFib within a minute of being converted.  We are looking into what our options are at this point.  Most likely they will recommend more (increased dose) drugs and another cardioversion.  After that they look at ablations.  We are trusting in God that He has us exactly where we are supposed to be right now.  Thank you so much for your prayers and support!
Tomorrow my husband is going in for a cardioversion.
The last seven months have been a roller coaster of emotion for this family, from dealing with Chad's fathers death, to finding out we are pregnant, to his grandmother's passing, then my great-grandmothers passing, then finding out that Chad suffers from a similar heart condition that his father suffered from.

MY LATEST VIDEOS
Chad has been on medication for the last month that affects his energy, his blood density, and his heart rate.  His diet has been restricted and he has had to limit many things that he was used too, including limiting sodium, leafy greens, and  his beloved coffee and soda.  (A good thing I know, but a big change none the less.)
Its been hard to see a man who was so full of life to suddenly be tired all the time.  The uncertainty of his future complied with the devastation of his past has been challenging to say the least.
Tomorrow they will be shocking his heart to see if it will return to "normal" rhythm.
If you would be willing to pray, we would be so thankful!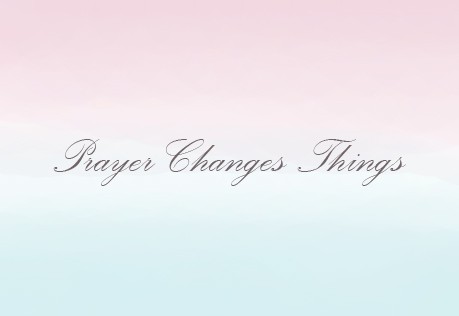 Our specific prayer request are:
That this cardioversion will work. That Chad can discontinue the drug regiment he is on.  That his heart will return to "normal" rhythm and stay that way.

That even though his father, mother, and brother have all dealt with similar heart complications, that this seemingly hereditary condition will end with Chad.  We are so hopeful that none of our five children will have these heart issues.
(selfishly) That I will not be exposed to any illness that would harm me or the baby during our time at the hospital tomorrow.
And on a much happier note… I read this on facebook today and was choked up.  We serve such an awesome God!  I attend the same church as both Andrea and the amazing lady she is talking about… so to see this miracle and know these folks is even more awesome!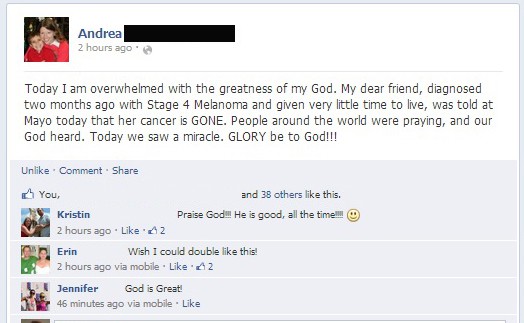 We are so thankful and grateful for any prayers you would be able to offer, and if there is any way I can be in prayer for you please do let me know.  God Bless!