I took these pictures of a sunset on February 21st.  If you look close enough, you can see a pink/orange/red spike coming up from the house… and look up a little higher… there is a pink line running horizontal across the sky. 
Makes me wonder… did the pink/prange/red spike continue up past the horizontal line…
… into the imagine of a cross?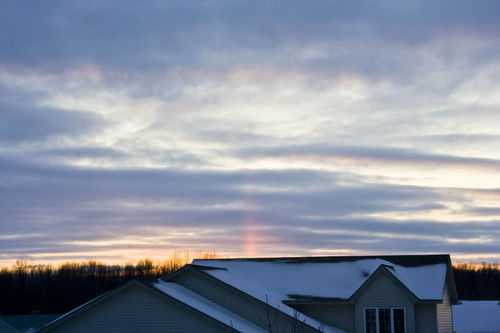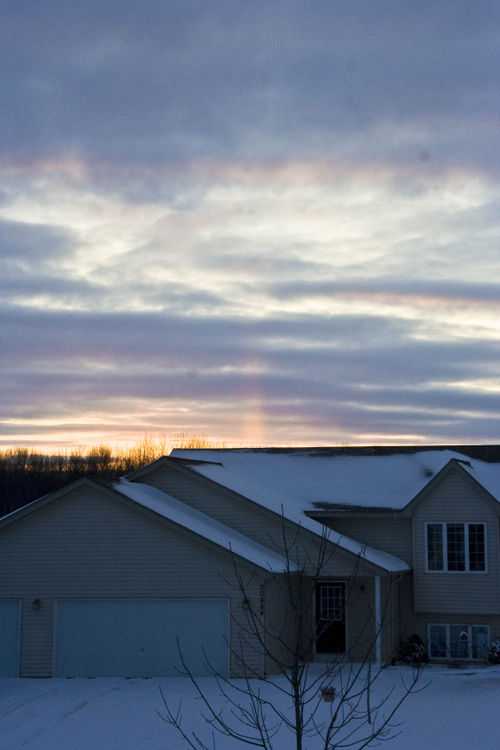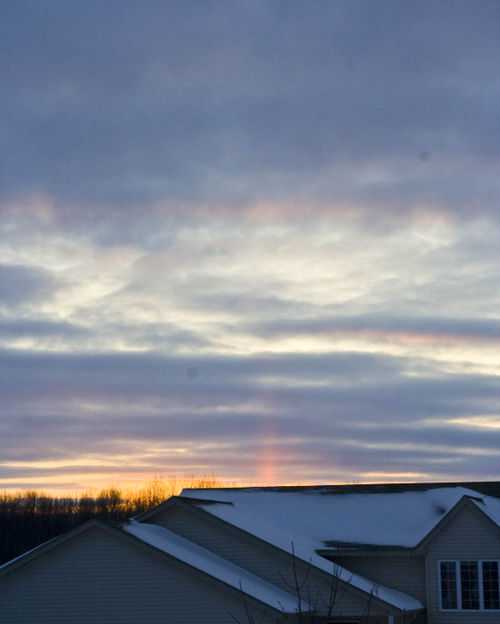 Well, it was sure beautiful to watch.