If you have ever photographed a wedding, you have recently been elevated to 'HIGH respect' status, and I apologize it took me so long to put you there.
You have done some tough work. 
You deserve every cent of that $1500 I scoffed at paying for you for the thousand plus pictures you took at my wedding.  I should have paid you more.  Sorry bout that. 
So, I apologize, but I literally got NO good pictures of the rehearsal or wedding.  I could not figure out my blurry camera, my aperture, my depth of field, (is that the same thing?) and my exposure.
However, we went outside and it was like all my problems vanished and I got pictures of my most favorite subjects on the planet. 
Kids.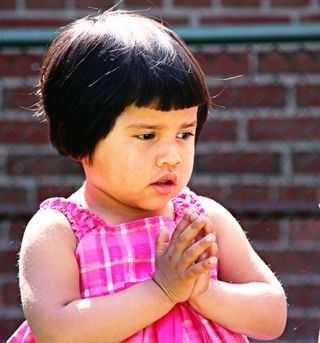 Precious little pixie praying.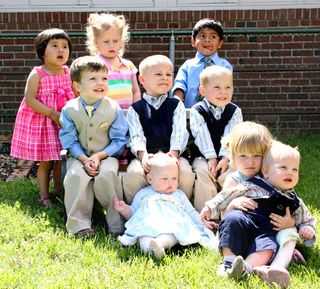 Nice little cousins
lined up in rows
one sticks out a tongue
one scrunches a nose
squirming all the while
If lucky!…
We capture their smiles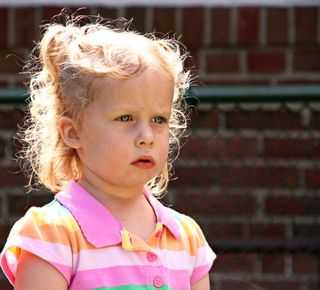 Sweet Maren…. pronounced kinda like daring (without the g)  Isn't that a great name?  And how cute is that perfect little pout?  I was hooked the moment I saw her.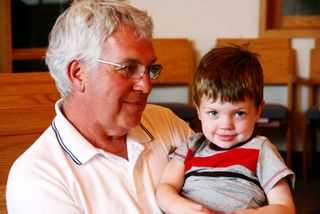 Who could resist a smile like that.  I can't wait to put his senior picture right next to this one in 14 years.  Yikes.  In 14 years I am gonna be really old.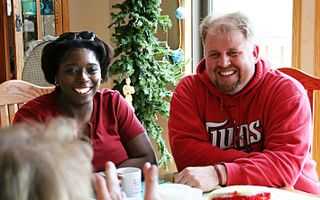 This is the newlyweds… just 2 days into it. 
We had a great time Samantha and Jason, thanks for letting us be a part of it!
This is the cake I made for yesterdays (Memorial Day) get together.  My MIL, also the grooms mother, had all of our new extended family out to their house.  I made cupcakes for Samantha, in yellow as that is her favorite color, and they did not turn out.  I had to come up with something fast, so I remembered seeing this cake just days before.
I actually forgot to take pictures, so please forgive the poor quality of these.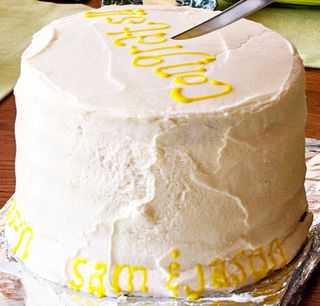 The cake is six layers, roughly 10 inches high.  I wrote 'Congrats' on top and then 'sam & jason' around the bottom three times.  It looked pretty clean and crisp at home.  But.  Then.  It.  Melted. 
 It must have been to warm in our car.  The sides came sliding down.  The top cracked.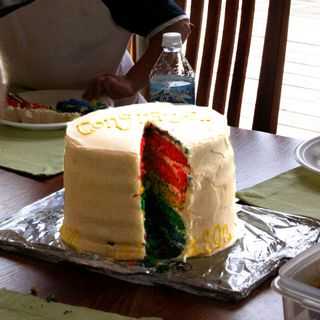 (Again, please forgive the terrible picture) But then Samantha cut into it and everyone didn't care!!  I had called it the 'Happy' cake all morning and didn't explain why… so when she cut into it, there was a big surprise as the rainbow was revealed! (green, blue, and purple were in there, I promise!)  I have to say a BIG thank you to Meg for the idea.  You saved the day!
I would highly recommend making one for yourself.  To see the delight on peoples faces as they see the wonderful surprise inside is just priceless.  Just make sure you keep the secret!!  Its TOTALLY worth it.
Have a blessed day!