I don't normally do this, but I could not resist sharing this with you.
Have you met Miss Libby?
I have loved her blog forever… her photography, her crafts and tutorials, and well, her everything.
You can imagine my delight when she started a new tumblr blog… everything on it is perfection.  And inspiring.  And helpful. 
And makes you smile.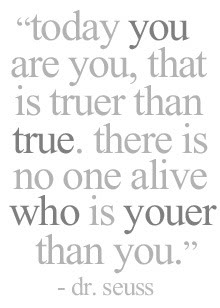 And she shares quotes like this that she somehow just knew I needed to read.
She is a good one, that Libby, and I hope you will take a moment to be inspired and delighted by her heart.