As usual, my children REFUSED to sit still for a picture on Sunday morning. And as usual, I was running late, so I tried to get the pictures while hubby was in the shower, meaning I was all alone, and so I didn't get one that I am gushing over. But, as a mom, any picture of my kid is a good picture.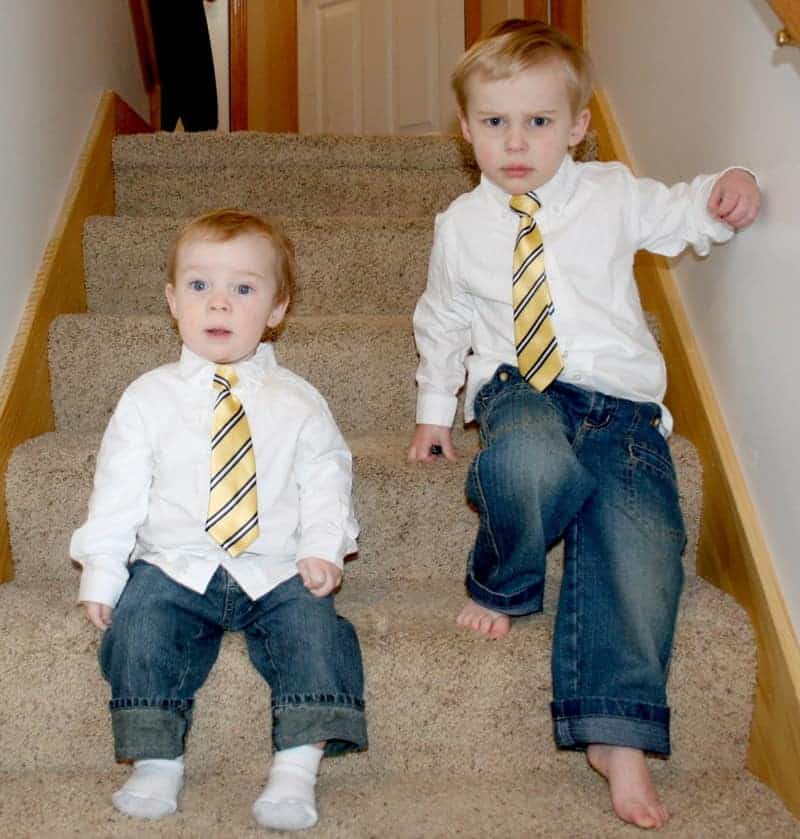 Colton: "Mom! I said I did NOT want my picture taken!"
Parker: I think I just pooped a little.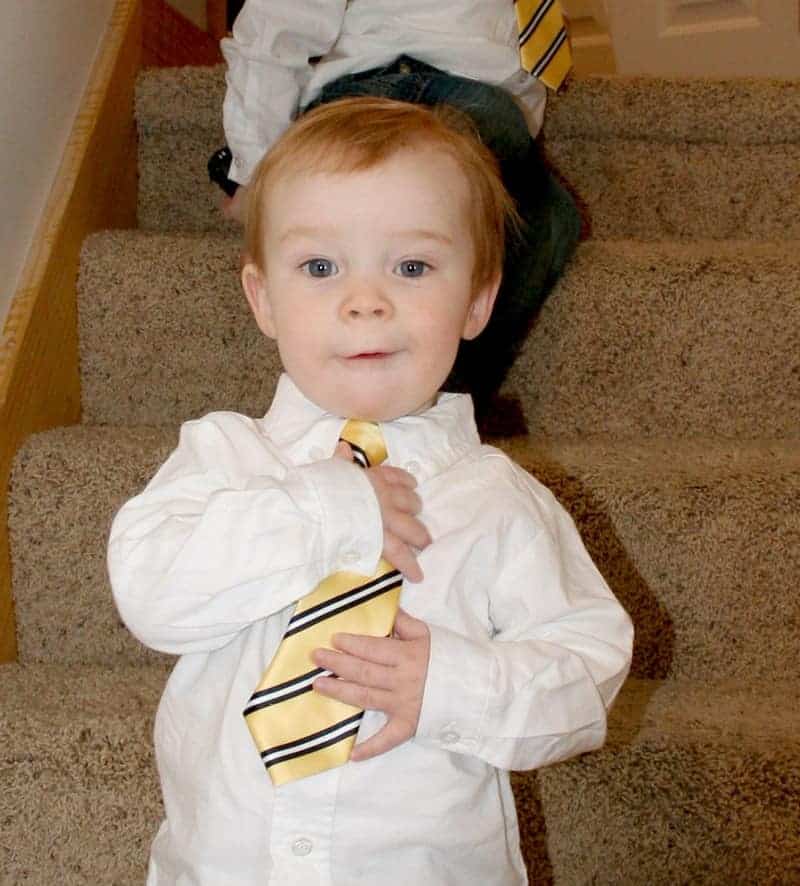 I just need to adjust this…there! Got it. Ready for church mom!
Well, we had our Chiro appointment this morning. It went well! I had Chad come with and he got adjusted and so did I!!! For the first time ever! It was CRAZY! But I think it will help. Th boys had a great time, as you will see by the zillion pictures I took below.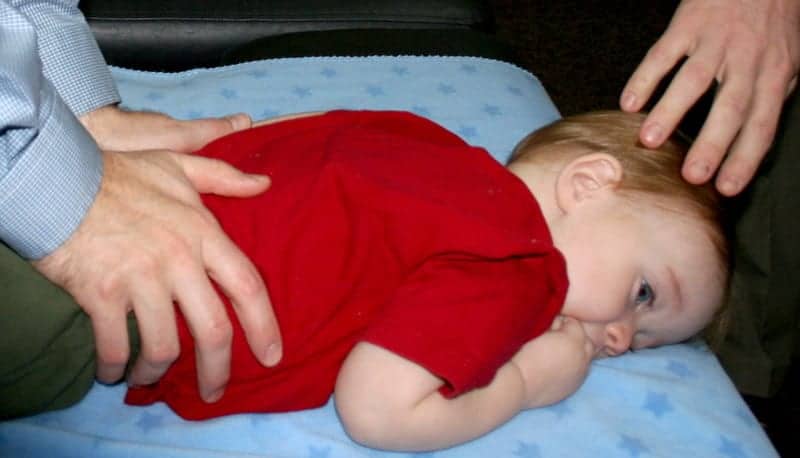 Parker laying down to get adjusted. He was totally calm and still. I think he really likes it.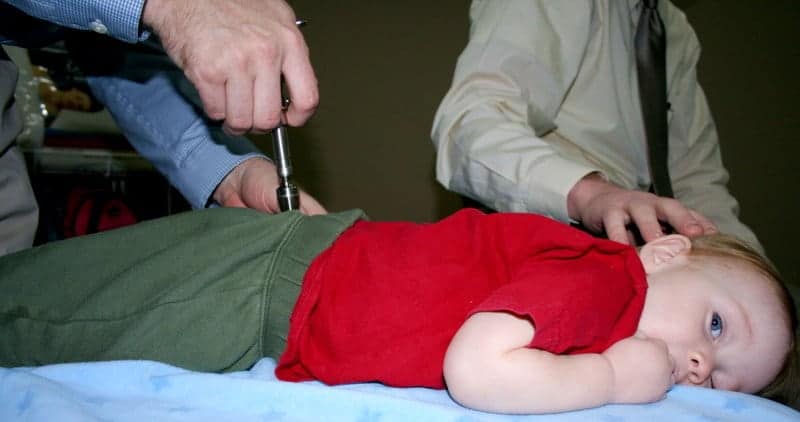 Since Parker is so small, Dr. Erick uses a thingy mabobby (I am sure that is the technical term) that is a gentle adjustment.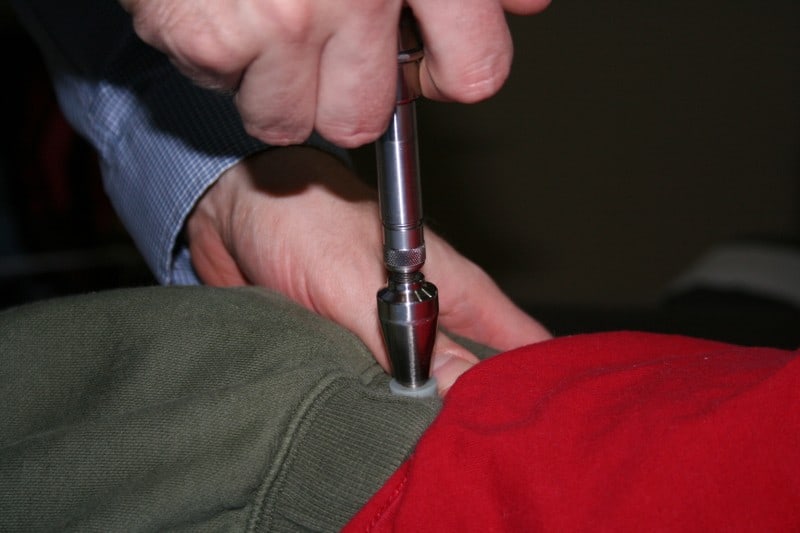 Close up of said thingy mabobby.
Parker in a moment of bliss… he really, really likes getting adjusted. Kids can't fake that look!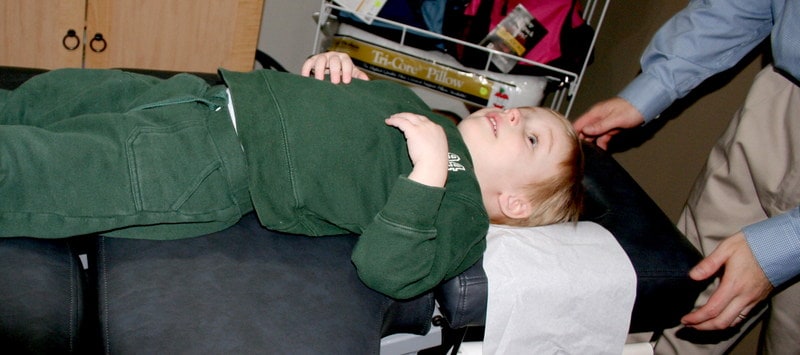 And now its Coltons turn. Look how patiently he waits. He does NOT do that at home. 😉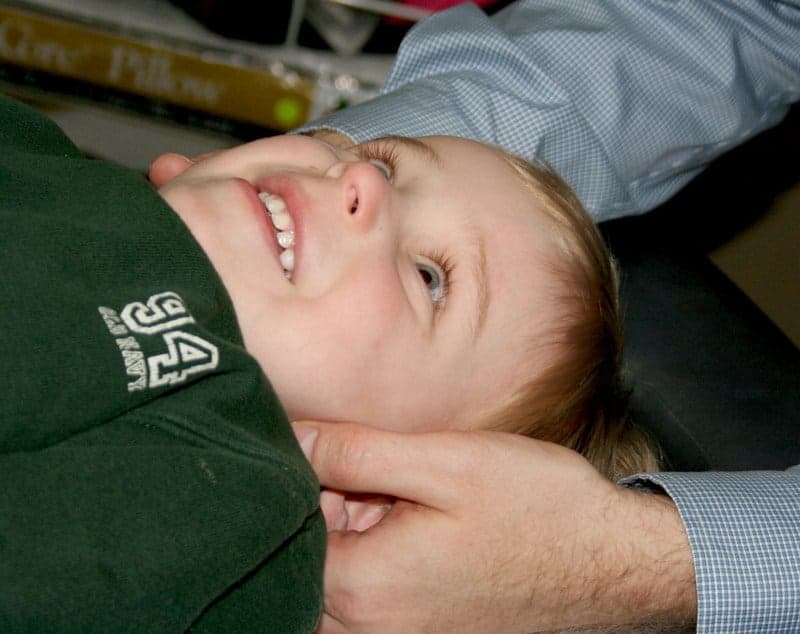 This was after the first adjustment. He was loving it already.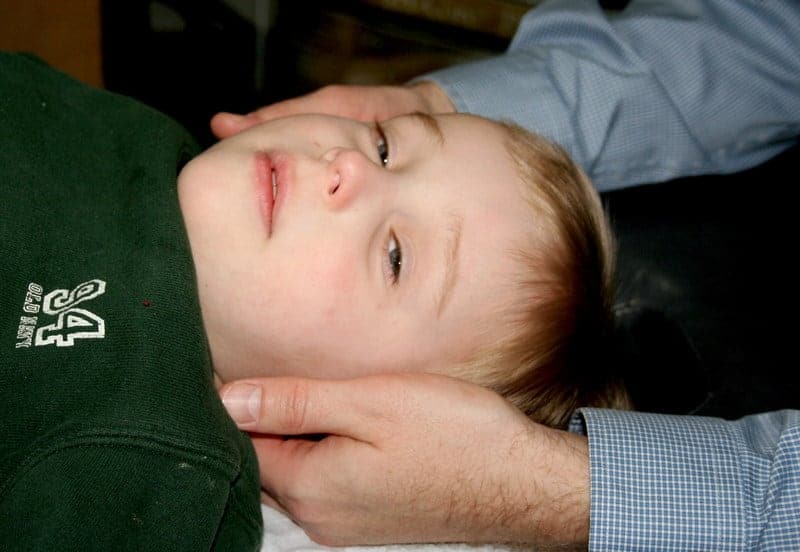 O
h yeah….right there…thats the spot…aaaaahhhhhhhhhh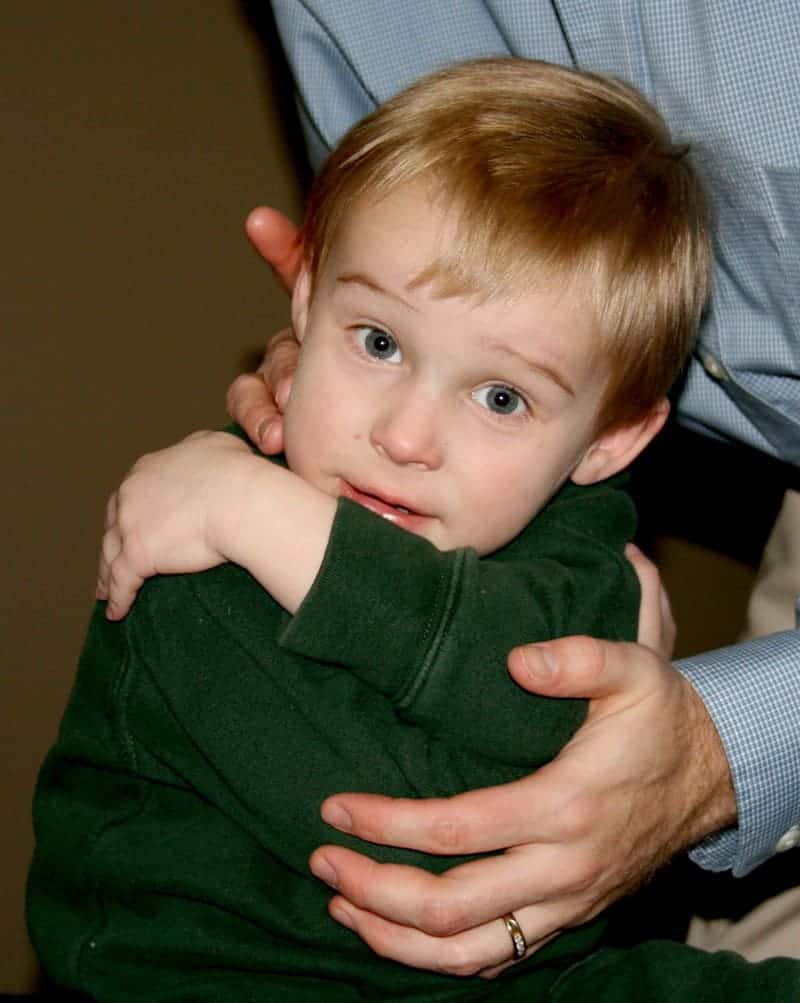 He even cooperated enough to let Dr. Erick wrap him up like a pretzel. His back wasn't the only thing getting adjusted… (his attitude was too! He was much more calm and happy and stress free)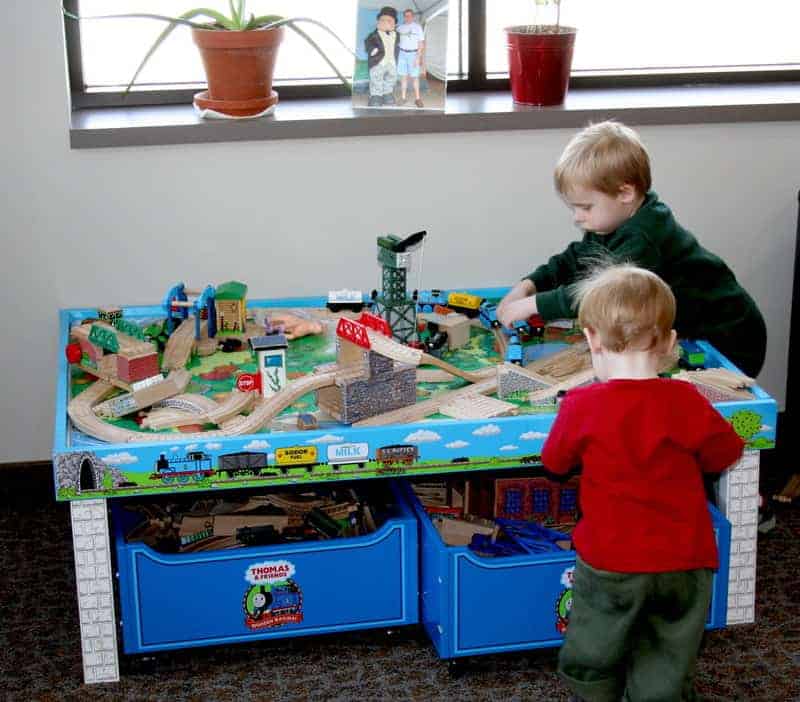 And while mommy and daddy were getting adjusted, the kids happily played out in the lobby on this AMAZING Thomas the Train set. Colton and Parker just love it.
So then, seeing as we were an hour from home and it was 11:00, hubby and I decided to stop at McD's playland and get the kids lunch. My kids really, really like french fries, and seeing as they get them very rarely, they were obsessed with eating them ASAP. And I had to take pictures of course.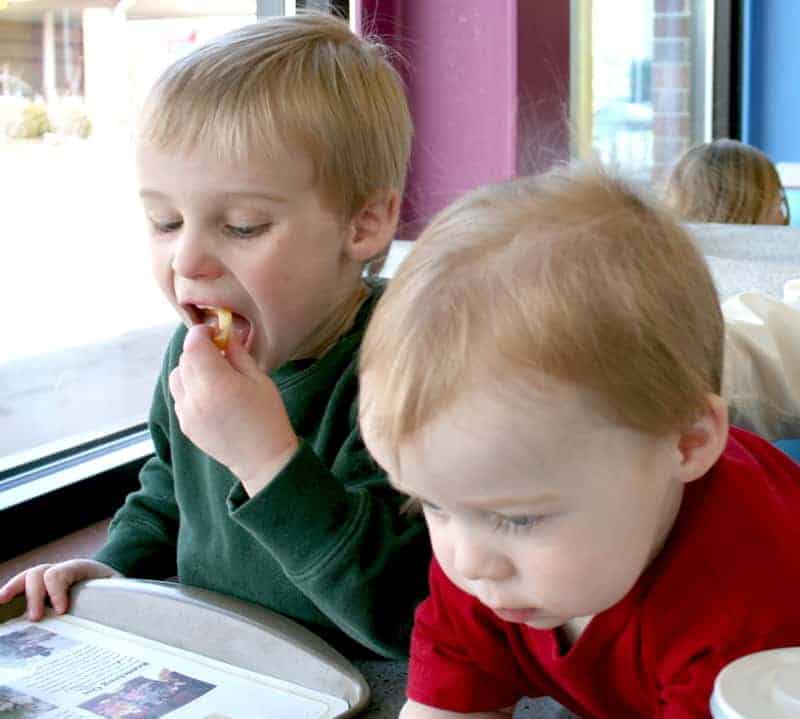 Give me that fry. And that one. And that one waaaaaaaay over there.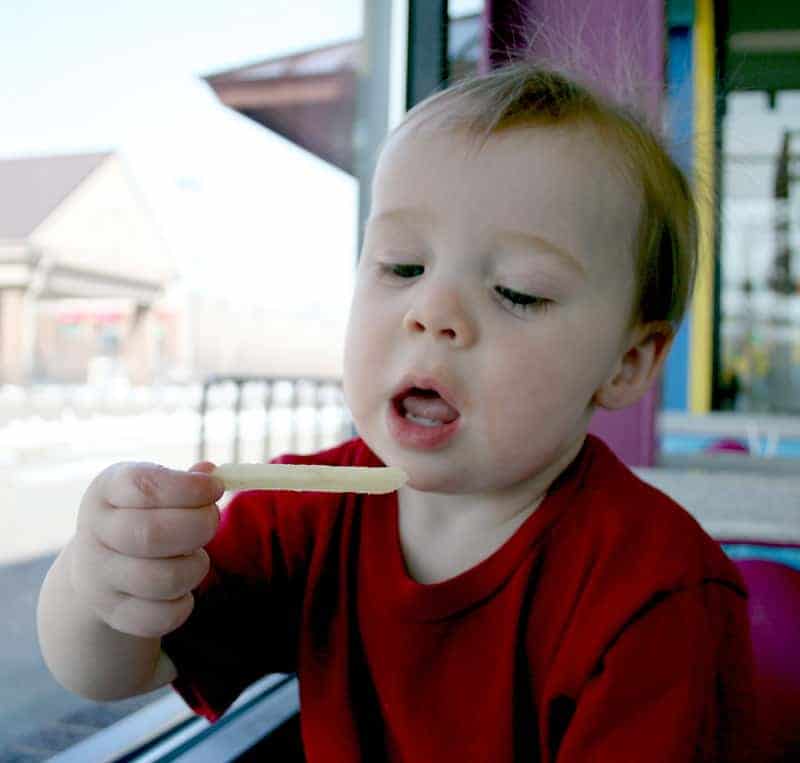 Here it comes. Into my mouth. Come here little fry. That's it.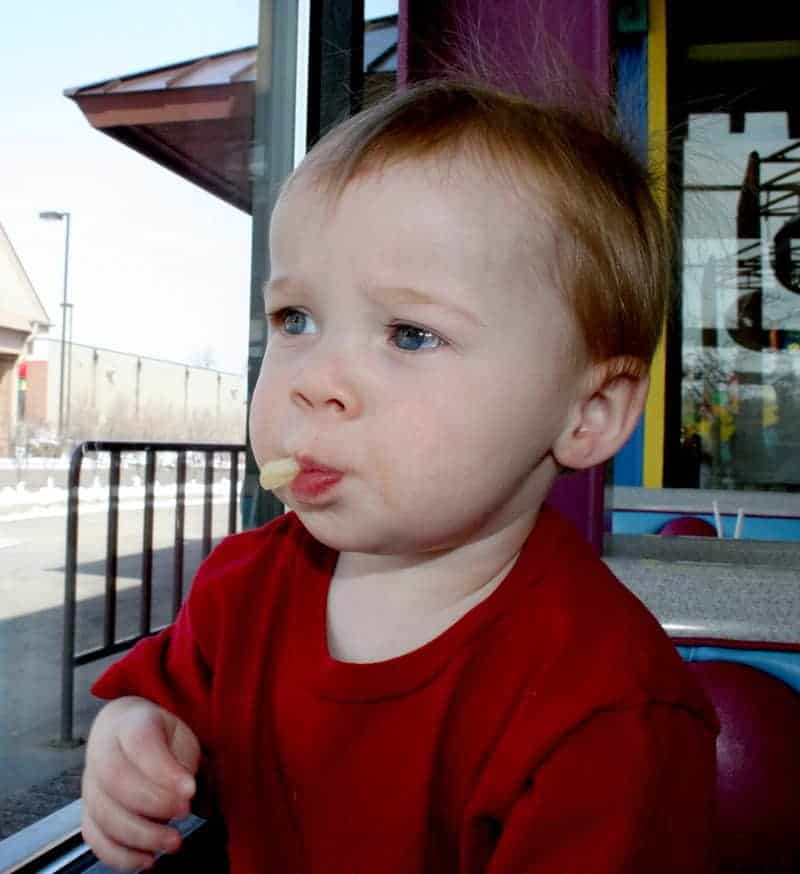 Perfect. Scrumptious. Slowly sucking the salt and oil out of the fry is the best way to do it.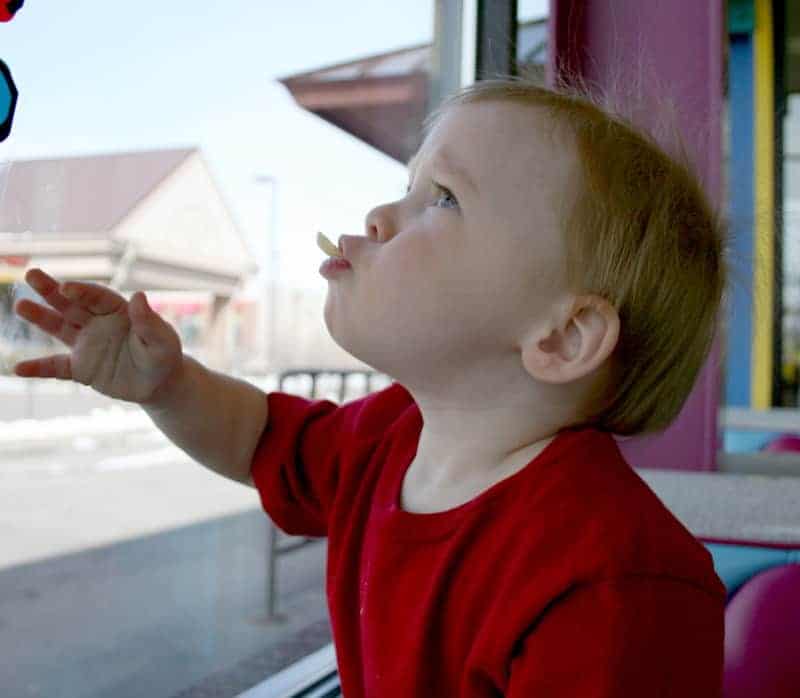 Thank you God, Thank you! I thank You for letting us come to McDonalds today. Even if we never get to come here again, this one moment was all worth it.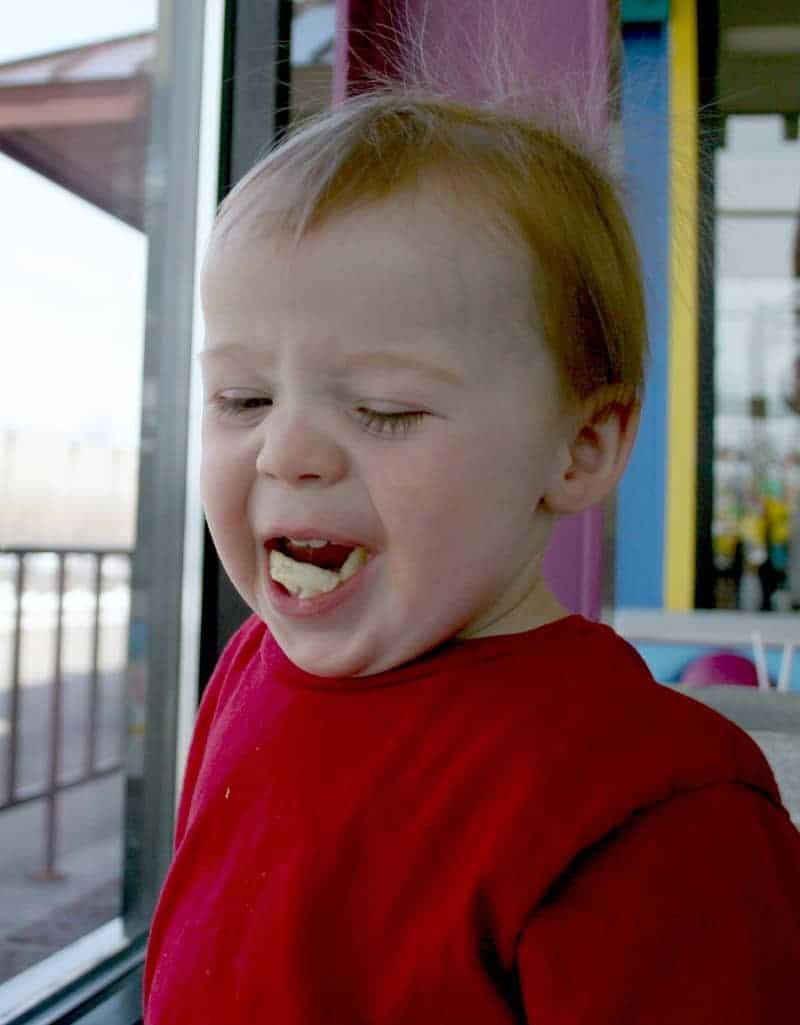 OK, so honestly, I am not sure if he is smiling or about to spit out this fry, because he does that occasionally. Lets just go with, "And another fry bites the dust."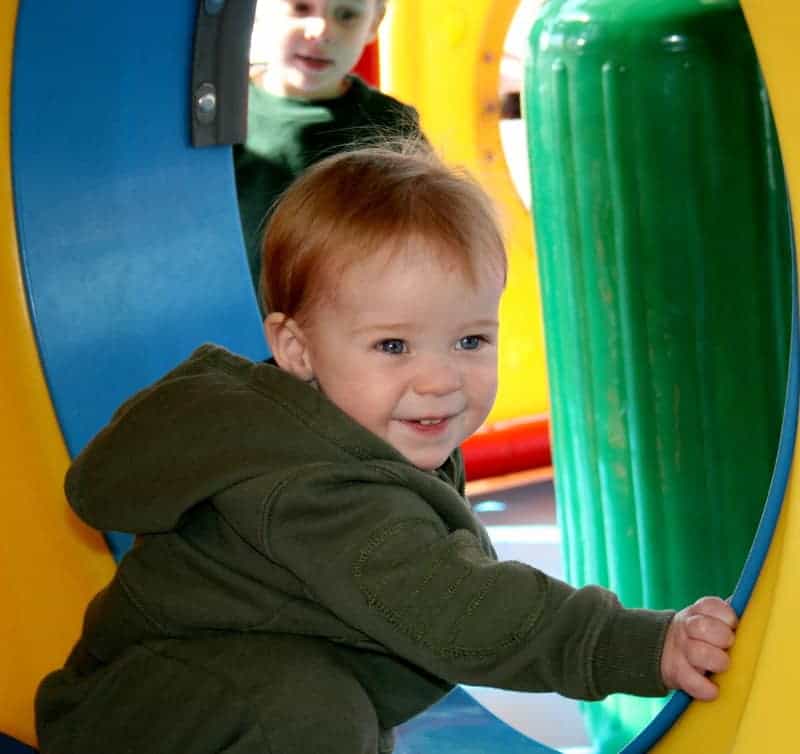 And I just thought he looked adorable here.
So, if you have never taken your kid to a Chiropractor, do it! Dr. Erick starts adjusting kids as early as 5 days old. And especially do it if their was any trauma during delivery…and especially do it if your baby is gassy or colicy or cries a lot. It can't hurt right?
God bless-
Amanda
P.S. I CANNOT get the comments to line up correctly with the photos, so please, just try really hard to figure it out. Sorry!