CONTEST OVER!!
The winner was Jennifer:
OH MY GOSH OH MY GOSH OH MY GOSH!!!!!! how adorable is this set!!!!! I would totally give this to my 5 year old son who would adore it! He loves cooking with Mama 

 and when he outgrows it his little sister, who is 18 months, could be introduced to the joy of cooking with it also! Oh the memories to be made 

Congrats Jennifer!
I am a big huge fan of MacKenzie-Childs, and am completely transformed into a giddy school girl when their catalogue arrives.  I read it from cover to cover, soaking up all the beautiful and creative designs.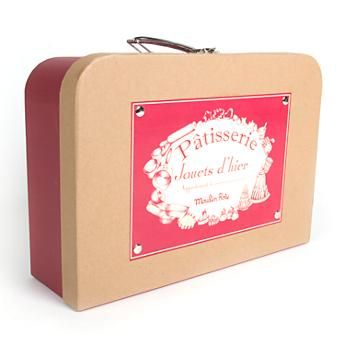 One day I happened to be on their website and found this adorable little Mini Baking Kit.
The little girl in me squealed and danced and called my mom and begged her to get it for me!  Then I remember that I am a mom, and if necessary could buy it for myself.  Then I also remember that I actually have the grown up size version of these things so I really didn't need it.
But then I remember I have two little girls and they HAD TO HAVE IT.  (Boys would love it too!  My boys just happened to see the Explorers Kit and went nuts for it!)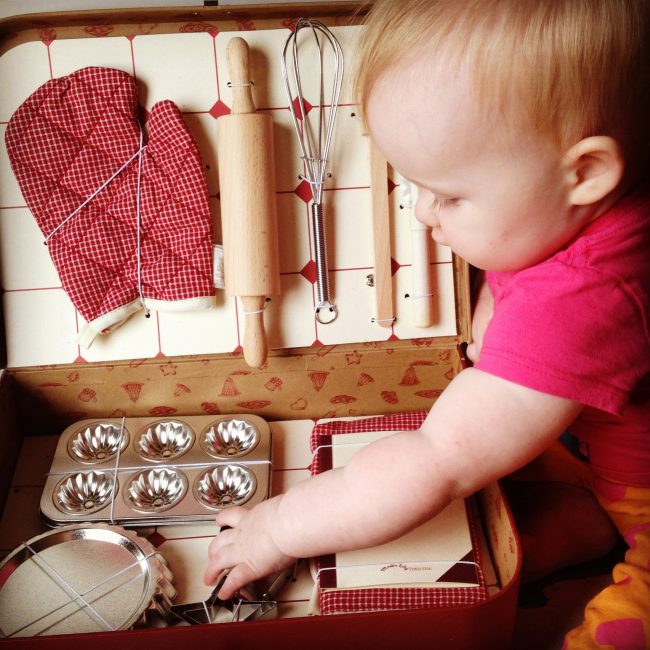 So it was settled.
Just look at the preciousness!!  The mini oven mitt and mini muffin pan and mini tart pans and mini cookie cutters and rolling pin and whisk and well, you get the idea.  It's MINI HEAVEN.
I want to send one of these adorable kits to one lucky reader!  So, in FLASH GIVEAWAY fashion, leave me a comment telling me WHO WOULD YOU GIVE THIS BAKING SET TO and one of you will win!
Product Details Suggest Retail Value is $85.00
Giveaway is open for 24 hours.  Open to US and Canada.