Hi everyone, this is not Amanda. In fact hello, my name is Naomi Robinson of Bakers Royale. I've blog-jacked iambaker while Amanda is speaking at The Creative Connection with Blogher.
Being here is like being in wonderland. I've been a long time reader, fan- some call it stalking, but let's not get caught up in semantics. Let's just agree that like many of you, I'm a little infatuated with Amanda's sugar sculpting skills.
So while she is busy juicing everyone at the conference with her goodness and creativity, she has been kind enough to share her space with me. With that, I thought I would gear you all up for the upcoming holiday season with three easy no-fuss, no-bake, gift-giving chocolate treats.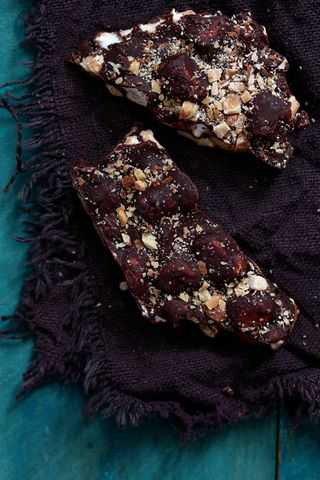 Rocky Road Chocolate Bark – A three ingredient no bake dessert that comes together in just 20 minutes.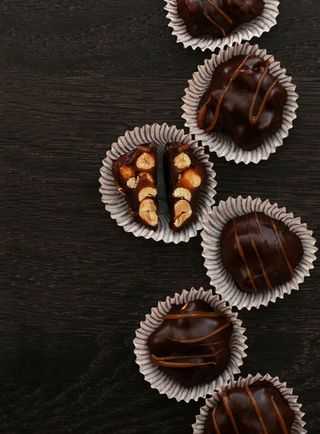 Peanut Caramel Clusters – Candy making made easy with just three ingredients.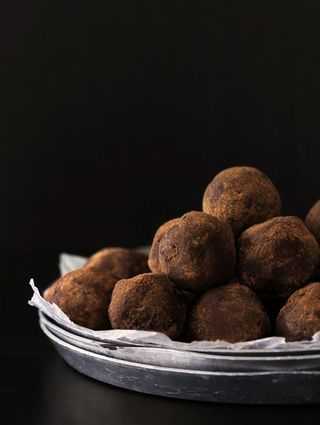 Salted Caramel and Whiskey Truffle – Classic chocolate truffles modernized with salted caramel and dressed up with whiskey for adult consumption.
Thank you so much Naomi, for sharing your beautiful treats and photographs here!  Me thinks I need to invest in a new camera! (and photography lessons!)
As Naomi mentioned, today I am off at a conference in Minneapolis.  If you happen to be attending, please do come up and say hi, I have a sweet little surprise to share!