I just tried this beautiful Coffee Cream Cake from The Pioneer Woman's new book!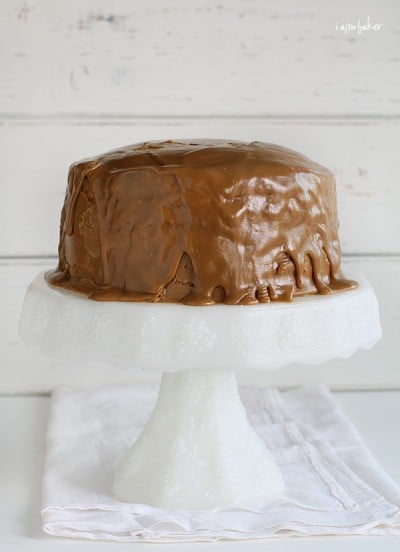 I am baking in my kitchen.  She is at home in her kitchen.  So why do I feel like she is right there with me?
Its just how magical her new cookbook is!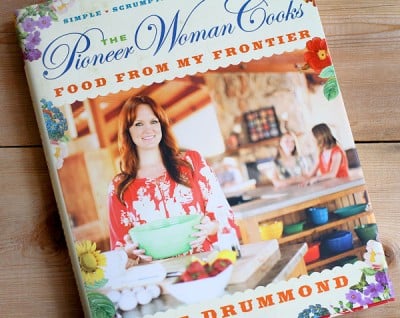 Not only is it beautiful and amazing, its personal.  She has found a way to totally engage her reader and make them feel like they are right there with her.
Well, you know I just had to make a cake.  The Coffee Cream Cake called my name!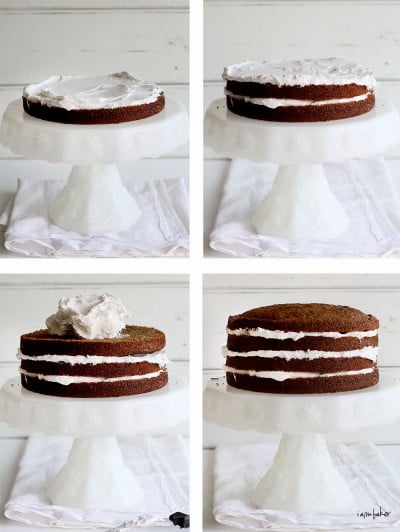 In the book she has a recipe for the whipped cream frosting (in between the layers) as well as the mouth watering coffee frosting that I slowly drizzled on the outside.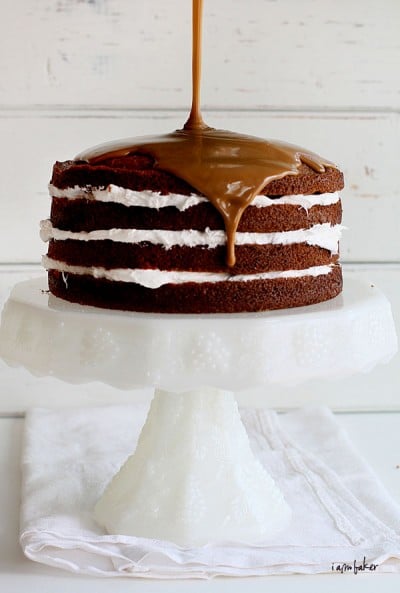 Then right in my mouth.  Sorry.  I couldn't help it.  I mean, its coffee frosting.
The Pioneer Women's Coffee Cake (slightly adapted)
The last step is to pour the amazing coffee frosting over top.
The recipe in the book is a slight variation of the recipe on Miss Ree's site.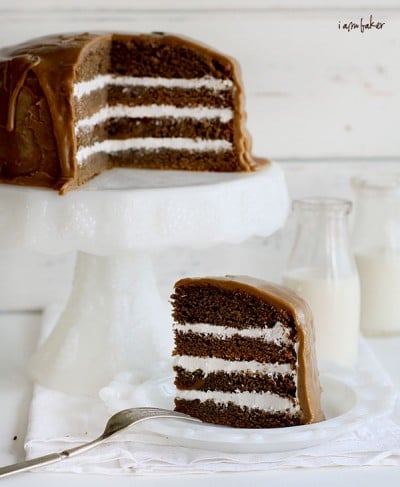 I gotta tell you, this cake is scrumptious.
Enticing.
Delightful.
I hope you get the book so you can make it too!
But don't tell your family or friends.  Then they will just want a piece and that will lead to sharing that we just cant have that.
And be sure to have some cold milk on hand… it's the perfect compliment to this darling cake!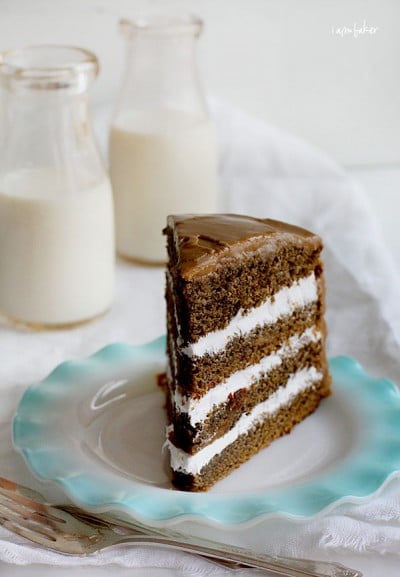 This is one seriously irresistible coffee cream cake recipe that I will be making again and again!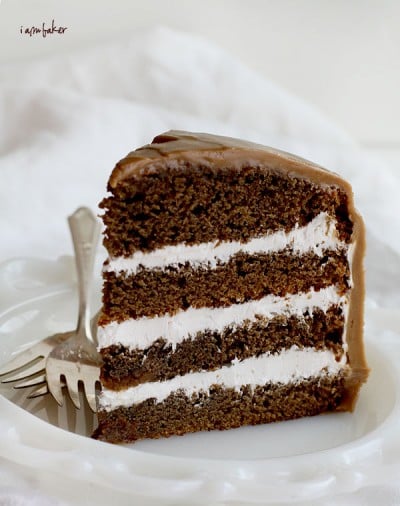 I put two forks there but I was just fooling myself.  I have no intention of sharing the coffee cream cake!