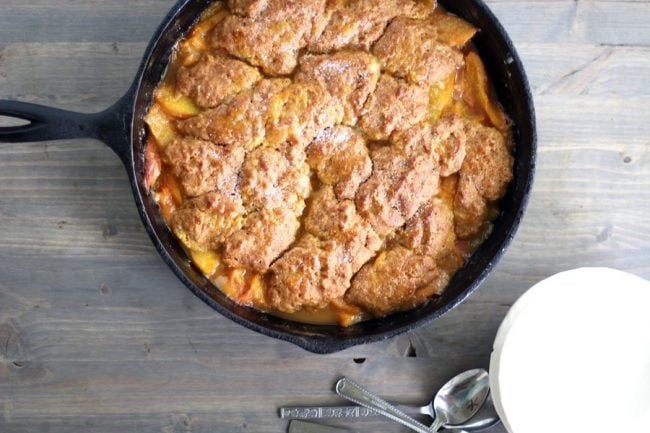 I'm just gonna leave this dessert recipe for Biscuit Peach Cobbler right here.
Pretty sure there is nothing better than a peach cobbler.
Buttery homemade biscuits on top of sweet fresh peaches, baked in a cast iron skillet until bubbly and hot….topped with creamy vanilla ice cream.
Yes.
See it HERE!
Biscuit Peach Cobbler submitted by