As we move into year three of homeschooling I have noticed that the need for more organized book storage is a must.  Since the end of the school year (technically) is soon upon us, I thought I would get the organizing creative juices flowing.  Its this is mom's summertime project!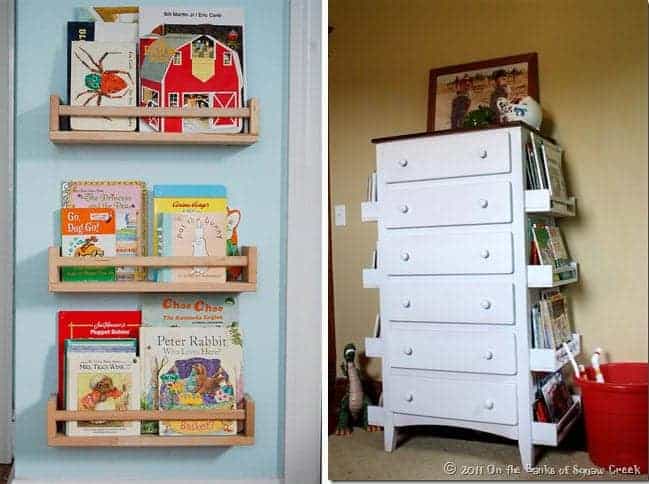 Image on the left:
Quick and Easy Childrens Book Storage from Domestic Simplicity
Image on the right:
Storage Solution: Childrens Books from On the Banks of Squaw Creek
Both if these creative mama's used Ikea Spice Racks ($4) to create a fun and accessible place for books.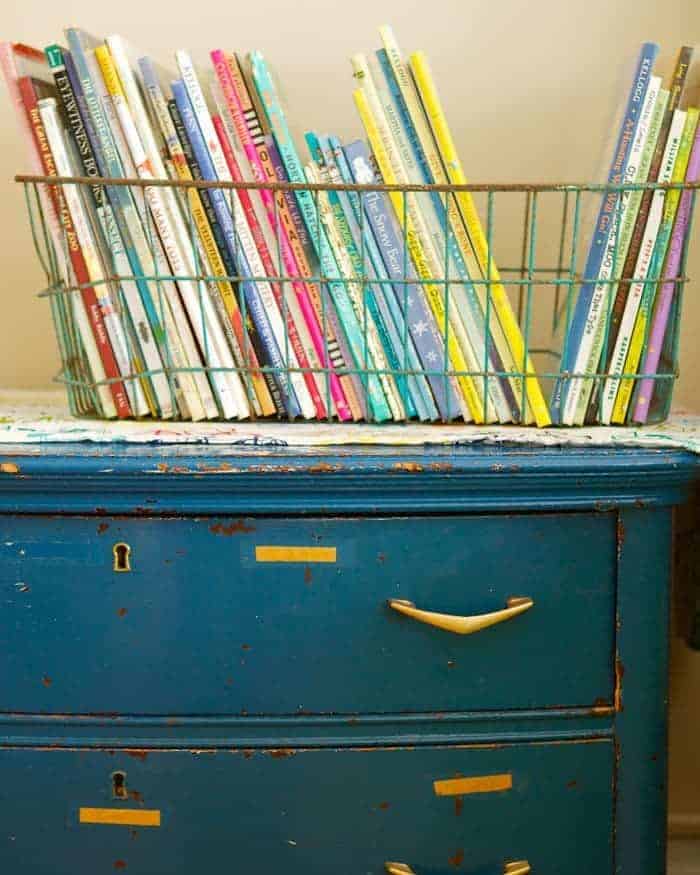 Image from Whatever, Other Photos 
I am a sucker for vintage looking wire baskets.  Love the idea of this for easy accessibility.. daily reading assignments… or books on the reading list.  Plus Meg from Whatever makes everything look beautiful… wonder if she could just come over and design my homeschool room for me???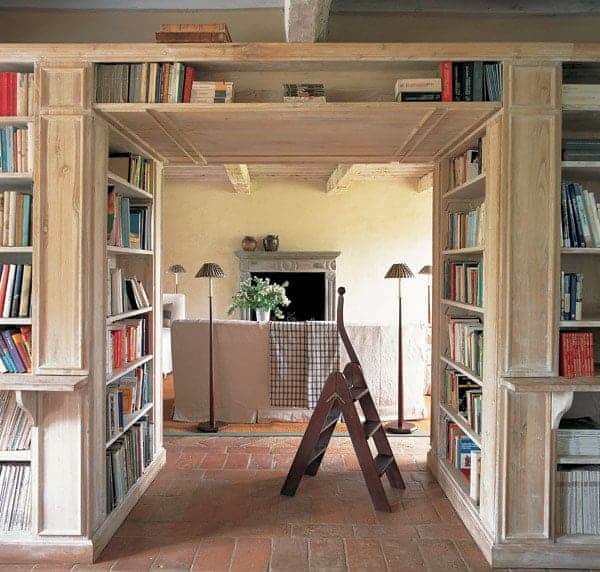 Image from Country-Days (from the Editor of Country Homes), Beautiful Book Storage
Ok, ok.  So there is no way this would ever happen in our cookie cutter home… but wow.  A girl can dream right?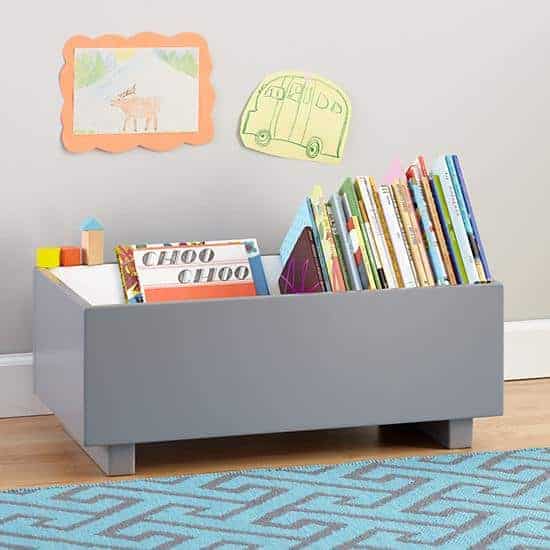 Image from Land of Nod, Grey Open Book Bin 
On the floor open book storage is great for little ones!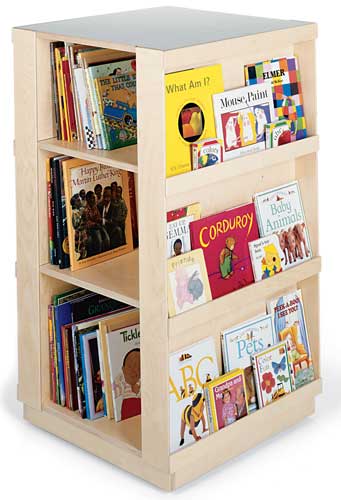 Image from Best Priced Toys, Four Sided Library Display
The possibilities this piece has are vast!  I can see options for each child, being able to prioritize reading, and general design prettiness! 🙂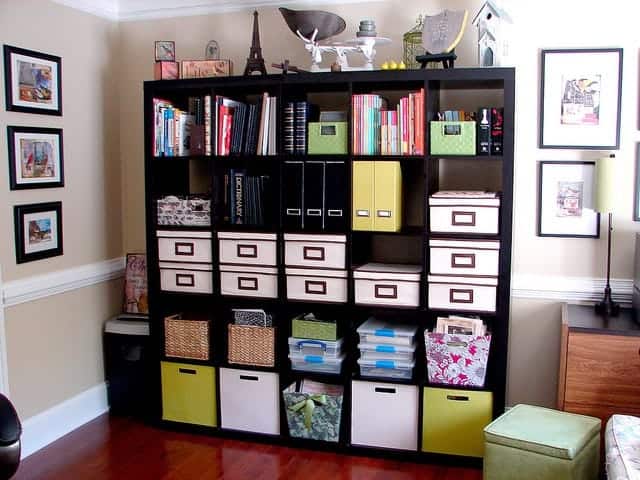 Image from Cargo Collective, IKEA Expedit Bookshelf
Love how versatile these bookshelves from IKEA are… you can so easily make "hidden" storage.  I know that I often have many tall workbooks, so having a way to store hardcover books along side workbooks is a great!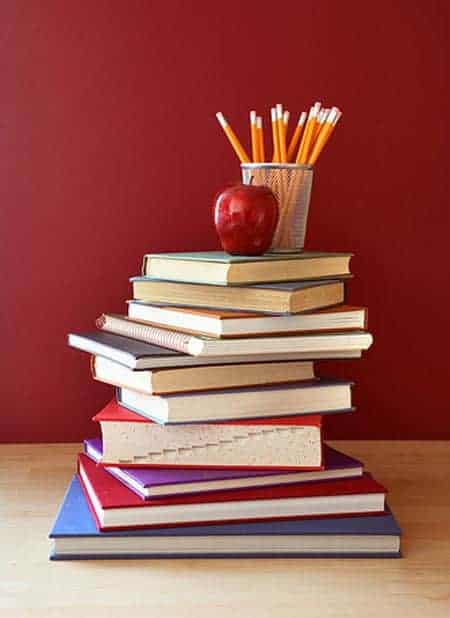 Image from The Decluttering Project, Decluttering Books
While I adore all the solutions above, being practical is what works best.  Never underestimate the beauty of a stack of books on a desk.  Or side table.  Or on top of a shelf or the floor.  Use what you have to make functional beauty!