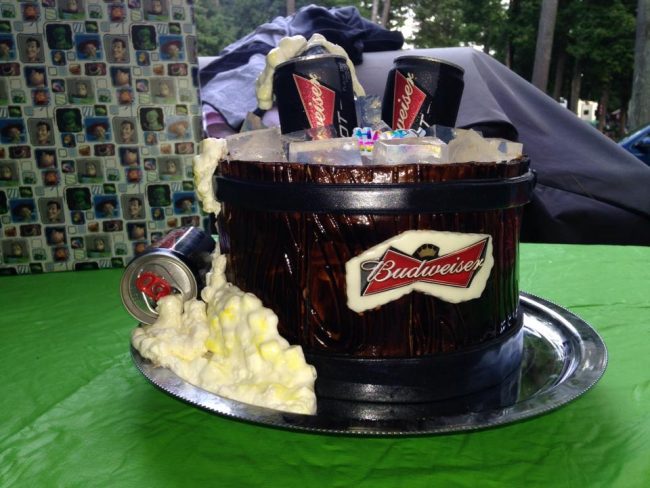 I am baker has inspired on so many levels and still does today. I love the ideas, recipes and the website itself. It is so inspirational that it makes me want to be the best i can be. I spent many hours browsing and learning without stoping
I had a request to make a barrel with beer in it for a friend who lovessss beers. Pictures were given to me for inspiration but i came up with this instead.
The barrel is made with my famous chocolate fudge cake with homemade fondant. The foam is made with marshmallows and the ice with gelatin. The beer cans are real.
To this day, this cake has many people talking and i love the fact that everyone just loves it. This is one of my proudest moments in my kitchen. I am a self taught baker/decorator and each time i look at this picture i cannot believe that my hands created this and that people admire my work. I have this fire inside me that is burning and each time i create a cake, it give me a fulfillment that nothing else can. One thing is for sure…..all my cakes are made with 2 main ingredients….Love and passion.
See it HERE!