The moment is here!
As of now we have 170 completely heart wrenching, inspiring, well deserving nominations and we need to get them matched up!
Let me change that… we have 160 nominees in need of a partner.
Why?  Because an amazingly talented, thoughtful and awesome group of ladies already stepped up to the plate.  Not only are they fabulous women, they are highly acclaimed, globally featured,  accomplished and sought after authors and food bloggers.
Naomi from Bakers Royale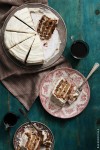 Naomi is a master at creating stunning food.  Her blog is a virtual feast for the eyes!
Glory from Glorious Treats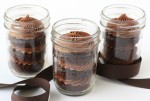 Love to see what Glory is baking up!  If only to one day be in her kitchen… 🙂
Susan from The Urban Baker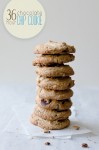 Susan's blog is a such happy place for me!  Plus we are both obsessed with Donna Hay. 😉
Bridget from Bake at 350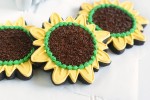 Bridget is not only amazingly talented, but she has a book coming out in September!!  I cant wait!
Robyn from Add a Pinch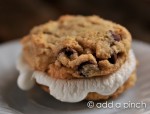 I want to be like Robyn someday.  She can do anything!  And she does it so beautifully!
Jen from My Kitchen Addiction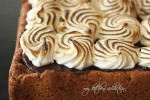 Jen is an accomplished recipe developer, photographer, and food stylist.  In other words, my hero.
Marla from Family Fresh Cooking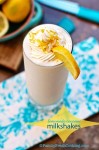 She has more energy than anyone I know!  Her blog is beautiful and her healthy and delicious recipes are wonderful!
Marian from Sweetopia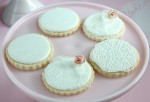 Truly a master at dessert art.  I swoon every time I visit her beautiful blog!
Cheryl from Tidymom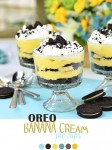 Cheryl makes me want to be a better woman.  She is smart, organized, and she sets the trends in blogging!
Angie from Bakerella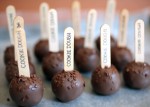 She invented cake pops.  She is a kidney transplant survivor.  She is generous to a fault.
She.
Rocks.
These ladies have the biggest hearts.  They heard about Desserts for the Deserving and were so eager to give back to others.  I am beyond thankful for their generosity and kindness.
And know what?  Lucky nominee's are going to be receiving treats from these Food Blogging Legends!  Can you imagine getting a goodie basket from sweet Bridget?  Or from the world famous Bakerella?  I am just so excited for those nominee's!
Now its up to you!
Do you want to be the shining star in someone's day?
We need your help.  Would you be willing to join the Desserts for the Deserving movement?
Here is how.  Simply leave a comment below.  In the comment form is an option to leave your email address, and that is the only place you need to enter it. (then it will not be public)
What do you need to enter?  You will be matched up with a person/family who has been nominated.  It is totally up to you what you want to send to them, but we just ask that you be able to do it within the next five weeks and that you are able to cover expenses and shipping.
I will not ask you to ship anything out of the US, but if you are already located out of the US and want to volunteer, you may be asked to ship here.
If you are a special needs baker and want to specifically cater to that need (i.e. gluten free), please let us know that information!
This is open to first come, first serve!  If you are the 162nd (or after) volunteer you may be asked to step up in the event the reining volunteer was unable to fulfill their duties.  So feel free to leave your info.
Just in case I dont ever get the chance to tell you in person…
Thank you.
I am sure Rebecca and Shanna wont mind me speaking for them in saying Your generosity and kindness mean the world to us.
All volunteers will be receiving a follow up email this week!
And just in case you are a business, blogger, on facebook, or active in social media, I have started a Facebook Page that you can share all of your information!  
The Desserts for the Deserving page is now live.  Stop by and post your blog link, your business name, or your facebook info so we can all get to know you better!  This will also be a place where nominee's and volunteers can interact if they choose.  Lots of room for fun and encouraging testimonies!