I made a cake especially for the little people in my life.  I know how much my kids love to 'play' with their food, so this cake was created especially with them in mind.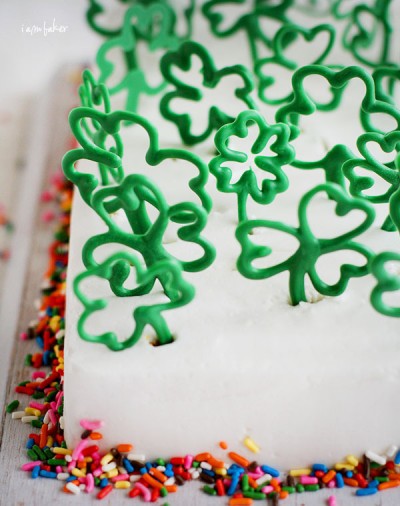 But then I remember how much *I* like cake too.  Velvety soft and decadently rich cake .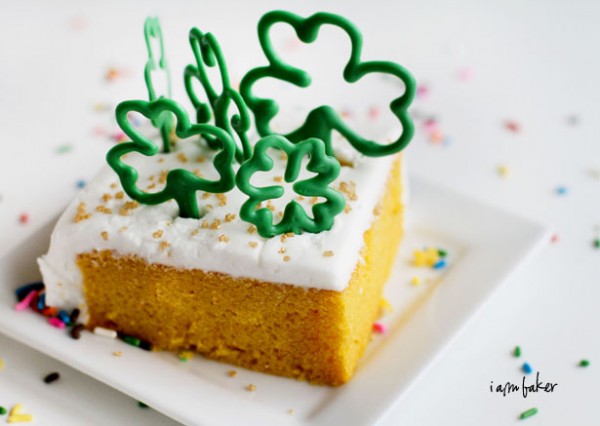 So I added some bling and grabbed a fork.
If you want to see this whole cake as well as learn how to make it, head on over  to Food Network for a full tutorial!
Happy St. Patrick's Day!
*I got the green chocolate here.