I was hanging out on Pinterest the other day and came across some Coffee Sugar Cookies. Intrigued by the picture I clicked on the pin and low and behold… I made them! Ha. Talk about forgetfulness. I think it's post-pregnancy-i-have-five-children-and-nine-chickens-brain.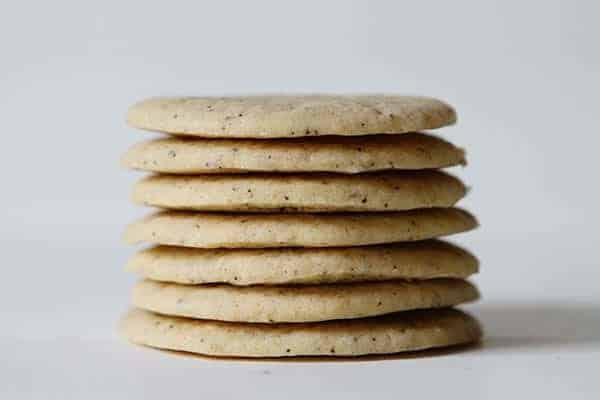 Seeing how horrible my original pictures were I decided to update the recipe and shoot some new shots. Also, the idea of coffee sugar cookies seemed fabulous! Two of my favorite things in one place.
Sugar + Coffee = Happiness Coma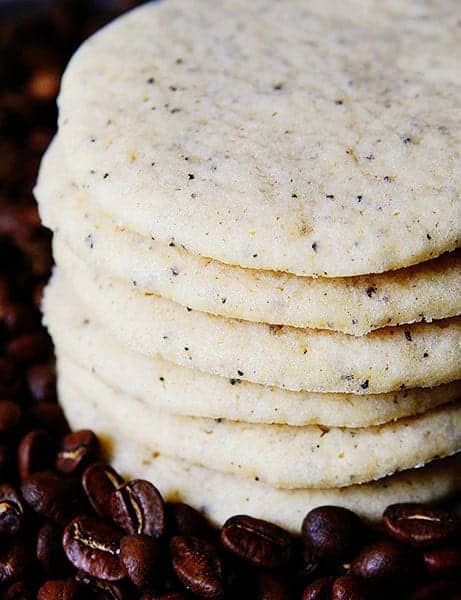 However, I actually decreased the amount of coffee in the recipe. You can see that the gorgeous flakes of caffeinated awesomeness are still thoroughly dispersed throughout. There is more than enough to add a little spring to your step!
Which leads me to another alteration… I made it with decaffeinated grounds. I am still a nursing mom and in the slight chance that my kids might sneak one I figured it was for the best. You can certainly opt for full caffeinated fun!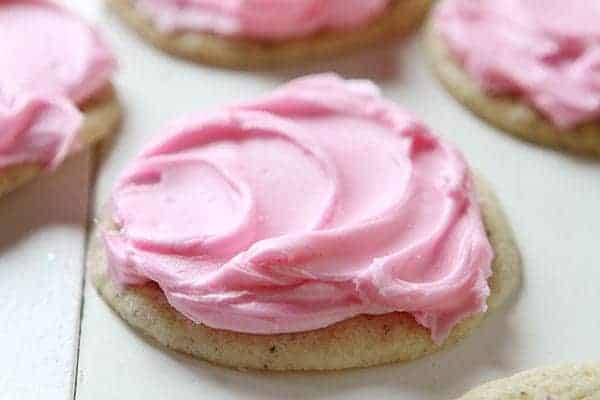 Here is the thing with these cookies. They are good, they live up to their name well. But I actually prefer them when a few adaptations are made. For instance, adding mounds of glorious pink buttercream frosting. Cherry buttercream frosting to be exact.
The combination of the slightly bitter cookie with the subtle cherry frosting is kinda sorta totally awesome.
Then I took it one step further.
I made ice cream sandwiches.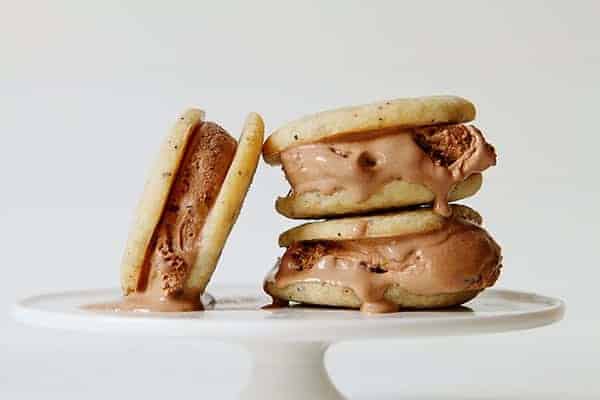 The ice cream was Double Chocolate Chunk and it was seriously amazing. I keep trying to think of descriptive words and say things about how delicious they are and all I can think of is… amazing.
Double Chocolate Chunk Coffee Sugar Cookie Ice Cream Sandwiches.
Pretty sure I can officially retire from food blogging now.
Well, until the next crop of zucchini comes in. Hello double chocolate zucchini cupcakes!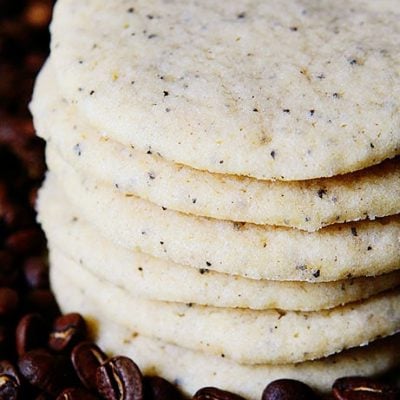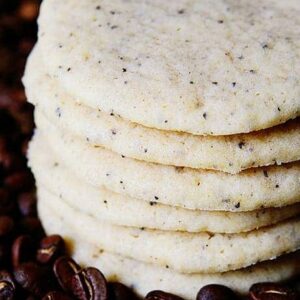 coffee sugar cookies
I was hanging out on Pinterest the other day and came across some Coffee Sugar Cookies.
Keyword:
coffee sugar cookies
Ingredients
1

c

butter softened

1 1/2

c

granulated sugar

2

eggs

2

tbsp.

fresh ground coffee

you can also use instant crystals or powder

1/2

tsp.

vanilla

2 1/4

c

flour

1

tsp.

baking powder

1/2

tsp.

cinnamon

1/4

tsp.

salt

I used kosher
Instructions
In a mixer, cream together butter and sugar.

In a small bowl, combine eggs, vanilla, and coffee until fully incorporated.

In separate bowl add together flour, baking powder, cinnamon, and salt.

Slowly add your egg mixture to the butter mixture until well combined. Slowly add flour mixture until fully combined, do not over beat.

Chill this dough for at least one hour, preferably overnight.

When you are ready to bake, preheat oven to 350 degrees.

Roll out dough on floured solid surface to about 1/2 inch thick. Using a circle cookie cutter, punch out circles and place on a parchment lined baking sheet.

Bake for 8-10 minutes, or until edges are slightly golden. Allow cookies to cool completely before covering in any icing