At about 10:00 on Sunday morning Chad's folks called and said they were coming over.  Turns out they are heading to Florida fairly soon and are going to miss Coltons 5th birthday party.
They would be over in a few hours. 
Impromptu party anyone?  Yes!  I think I will.
So I figured I'd make some fancy cupcakes.
Chocolate with vanilla frosting.  And coconut.  And chocolate cupcake crumbles.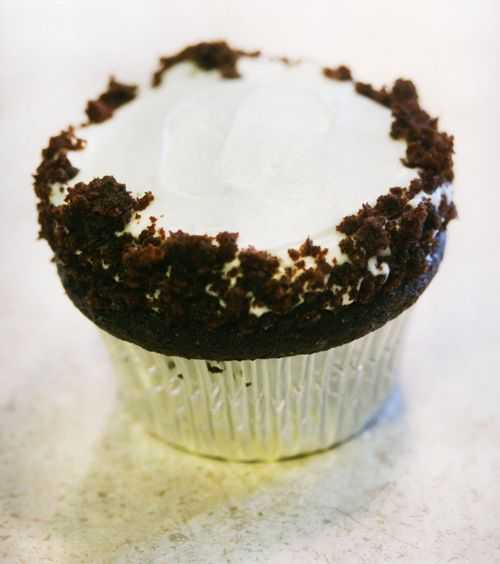 The crumbles. 
Eh.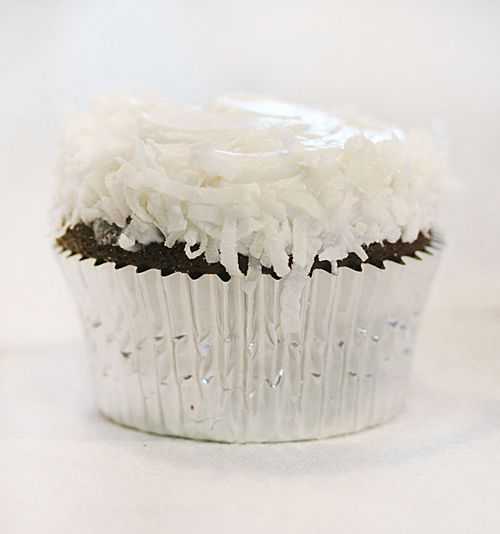 The coconut.
Just so-so.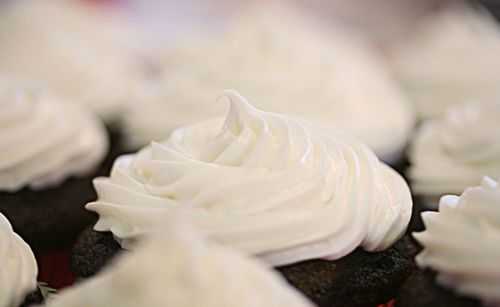 Plain old piped on frosting?  Yeah.  That will do.
So we gave Colton a mini birthday party. 
And since I didn't have any candles on hand, he got the very appropriate and not-gonna-get-me-nominated-for-mom-of-the-year Question Mark Candle.
Nice.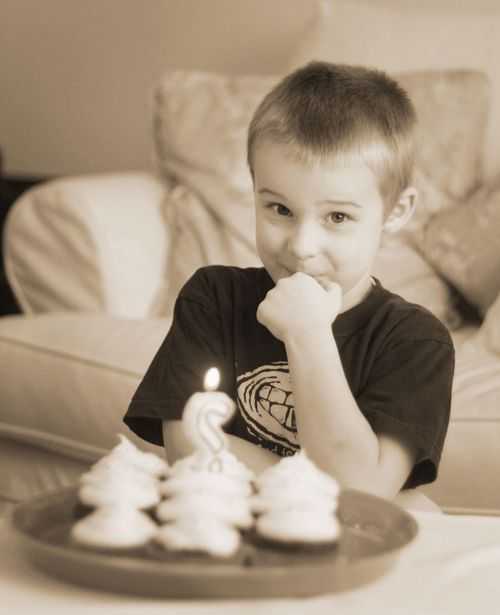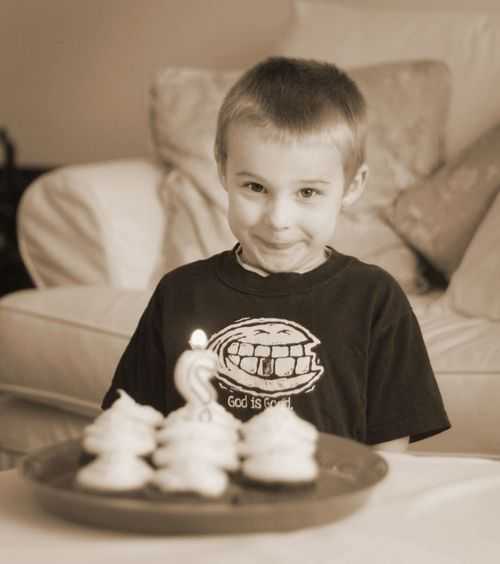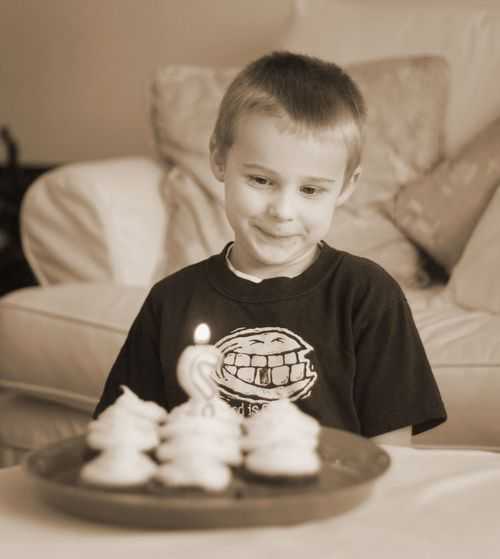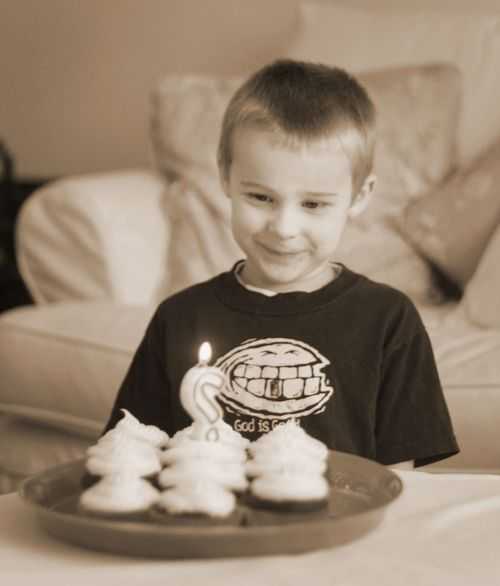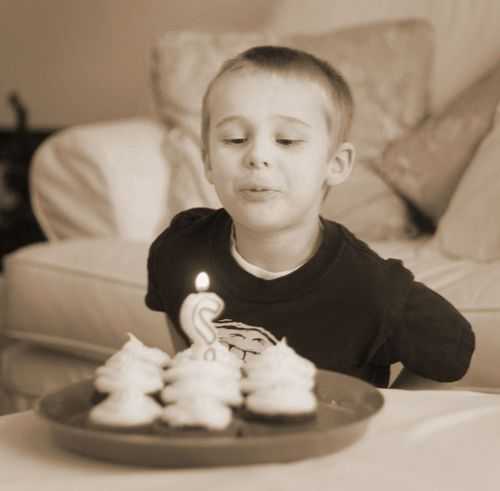 I dont think he minded.