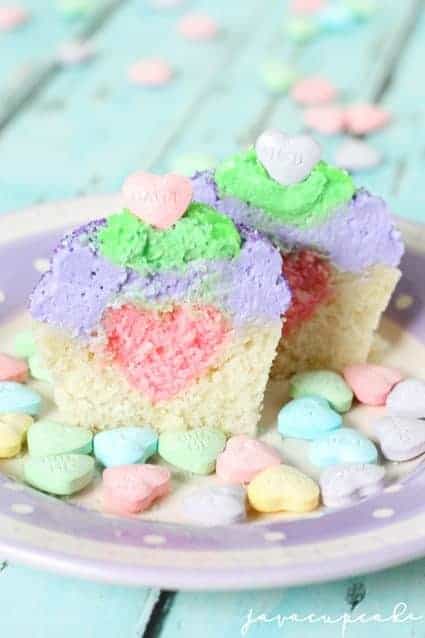 Hi Amanda! Thanks for letting me know about this feature on you blog! I think it's amazing!
I posted this cupcake on my blog today and I thought it'd be perfect to share here. This is my Conversation Heart Peek a Boo Cupcakes! I used left over Valentine's Day candy as my inspiration and then your surprise-inside technique to execute the surprise inside. The photo attached shows how amazingly cute the heart inside is and how the entire cupcake follows the conversation heart theme!
Thanks so much for the opportunity to be featured on your blog! Feel free to pull any other images from this post if you need!
Love ya!
Betsy
See it HERE!