Its Dessert Week at iambaker!  This week I am sharing five incredible and unique fall desserts that are a perfect alternative to pumpkin pie and would be an ideal addition to any Thanksgiving gathering!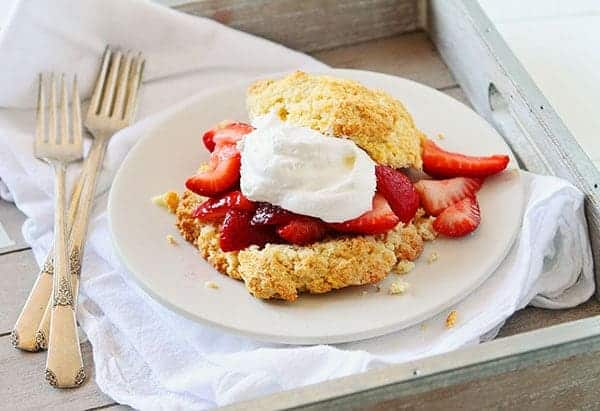 As much as I love pumpkin pie, I also love offering up a variety of desserts at Thanksgiving. Well, anytime of the year really.  Desserts are my passion!
These fabulous biscuits are kicked up a notch by having cornmeal added to them.  As much as I love a biscuit that melts in your mouth, I adored the texture and flavor the cornmeal added.  With the addition of the strawberries and whipped cream… the classic shortcake was born!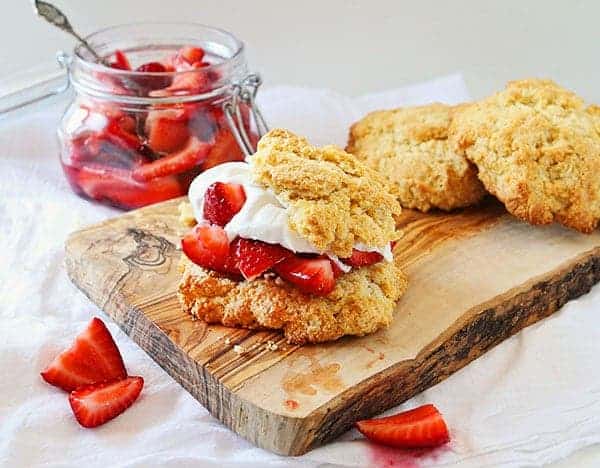 I found this recipe on McCormick Gourmet and am sharing it with permission.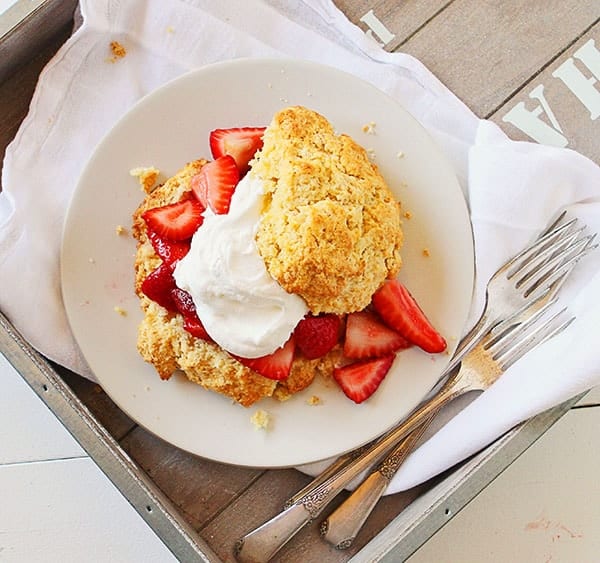 In McCormicks original recipe they use Tequila in the strawberries, which I think is kinda fabulous.  Since this was being served to kids I omitted it, but I can't wait until I can use it!  Boozy Strawberry Shortcakes?  Amazing!
I also used Cool Whip for the whipped cream as that is a family favorite. If you are using homemade whipped cream be sure to serve immediately after assembling.  For an even more decadent treat, warm the biscuits just before assembling.  The strawberries and cold whipped topping will almost melt into the toasty biscuit creating the most fabulous taste sensation.
I just said taste sensation.
I need to make the tequila strawberries stat.  Maybe minus the strawberries.
If you are willing to share this post on Facebook, twitter, google+ (THANK YOU!) please feel free to use the hashtag #dessertweek.  Thank you so much for your pins and tweets and shares… they help so much!