Just for the record, I stink.  Like, not just casual B.O.  I stink.  I didn't shower yesterday and today I got up and started cleaning house and as I am on my hands and knees cleaning behind my stove, I think, man, something must have fallen back here.  Nope.  Its me.
Things are OK.  Little Sunny and Baby Luke left a few minutes ago.  I have to admit, it was tough.  I snapped at Colton more times last night then I did all month.  I even spanked him really hard.  (He had decided to cover the baby with a blanket and put it over baby's face.  I was right there, but he still didn't listen.)
Then I felt so bad I picked him up for a big hug and said, "Please, please forgive mommy.  She's so sorry she spanked you so hard.  Can you forgive mommy?"
And my darling Gift #1 said, "Its ok mommy!  I'm OK!" with a big smile on his face.  He recovers so quickly.  I do not. 
So then I laid in bed next to a crying baby and thought, I didn't spend enough time with them tonight!  They watched too much TV.  I hope I haven't scarred them.
Next thought:  I am one of the only persons spending time with them over the next couple weeks.  I think they will be ok.  They are probably sick of me!
Couple of pictures to pass the time…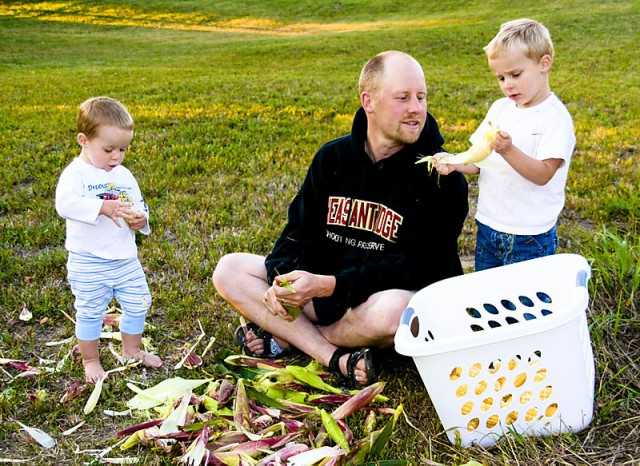 Daddy and the boys shucking corn.  Even little Parker was doing it!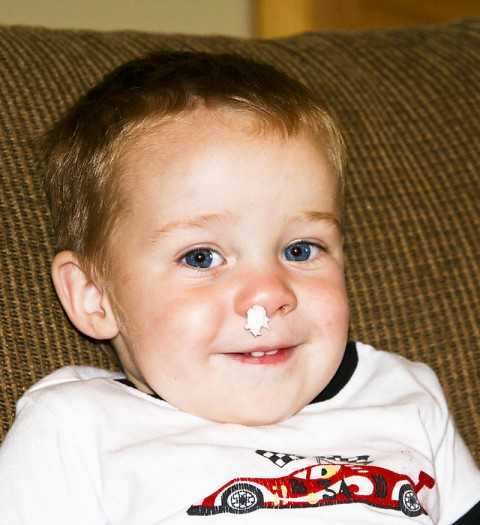 Parkers first bloody nose!  He took it like a champ.  I am still finding blood everywhere.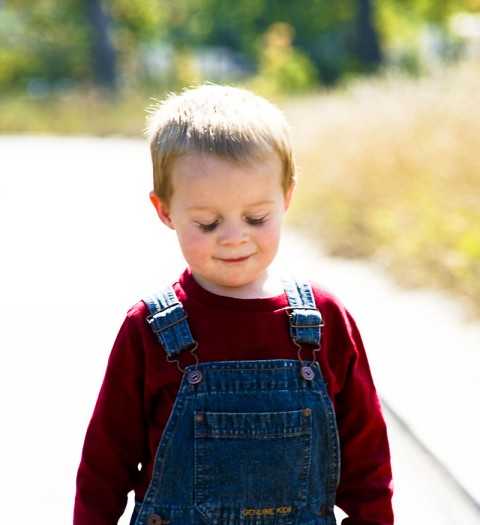 Just liked this picture.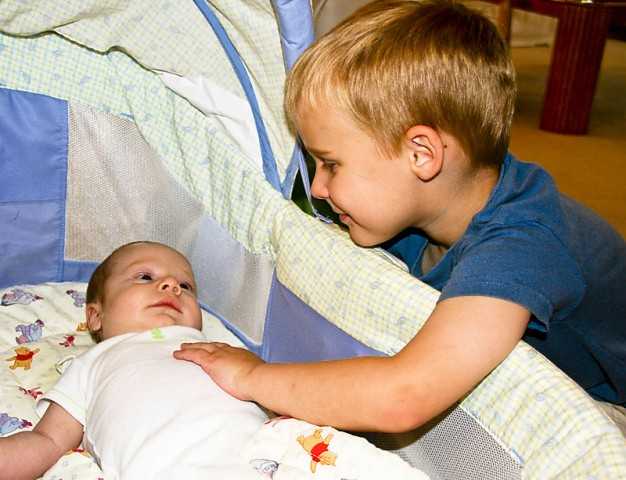 Colton does love the baby.  He wants to help so bad.  I loved how he looked at baby!
I gotta go.  I have to shower!!!  REALLY BAD!  Are you sure you can't smell me through the computer?  Its bad.
God bless-
Amanda