Chocolate cookies with a rich chocolate frosting work together to create a decadent Dirty Chocolate Cookie!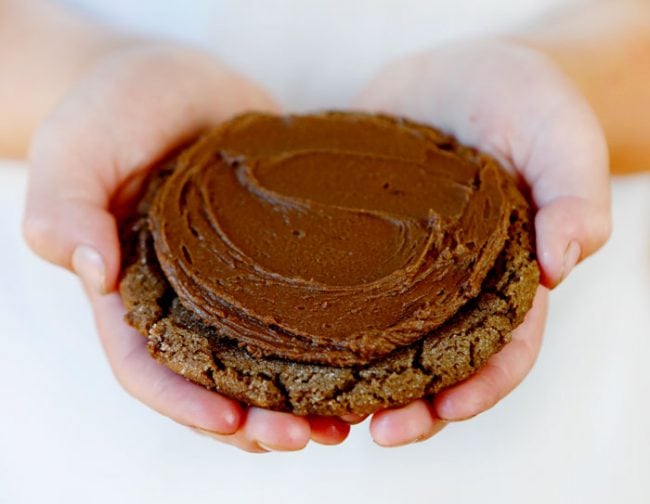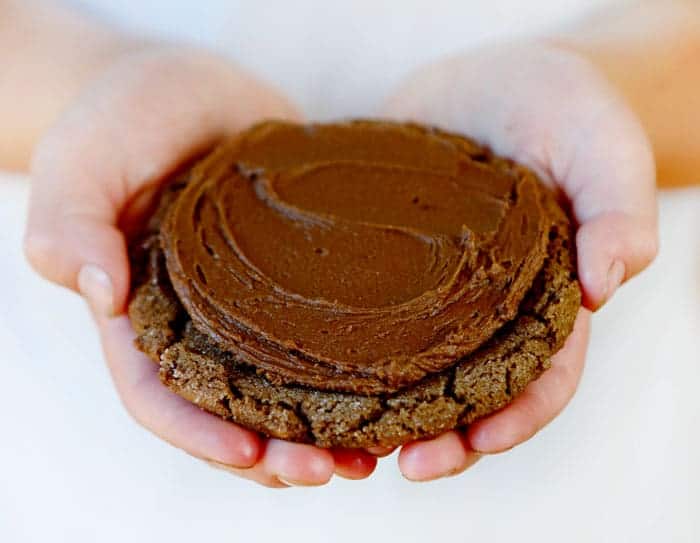 So why "dirty" cookies? A couple reasons.
1- When you eat these cookies frosting and crumbs end up everywhere. On your face and hands especially! It's hard to resist a big first bite and without fail, I end up with chocolate frosting on my mouth.
2- They are messy to clean up after! I usually have granulated sugar everywhere and cocoa powder covering my counter tops and frosting splatter on my walls.
Have I convinced you not to make them yet? I share all that with you because in spite of the "dirty" aspect of these cookies… it's all worth it. They are GOOD.
So good.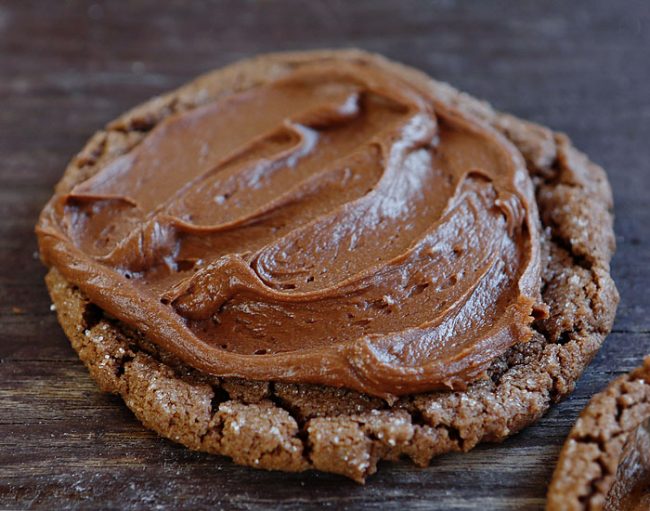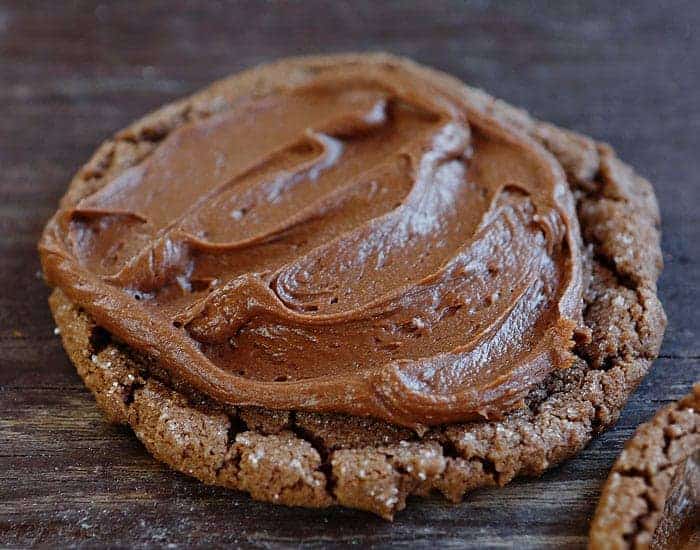 Best Crispy Chocolate Cookies
These cookies are thin and crispy on the outside while being chewy on the inside. They are a bold chocolate flavor paired with a rich and smooth chocolate frosting.
Here is a video on how I made these delicious Dirty Chocolate Cookies: