I have been a bad blogging friend.
For over ten years now I have lived just down the road from a world famous All Natural Artisan Cheese Company and I have never told you!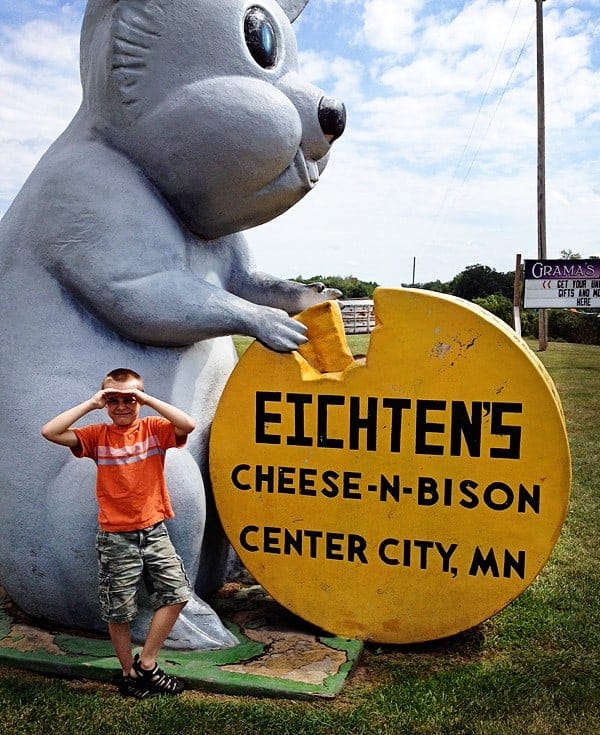 For years now, we've driven by the giant mouse and snickered as tourist after tourist posed with the giant cheese.
(I could have said I "snickered as I passed the cheese"… but that didnt sound right.)
Until today.  Today it was me posing my kid (the rest of the kids are on the other side of the cheese trying to sit on the cow statue) and telling him not to squint. "But its sunny out!"
Oh, I see.
But I digress.
Eichtens specializes in Gouda.  True Dutch Gouda which is handmade in small batches.  They have a huge variety of flavors!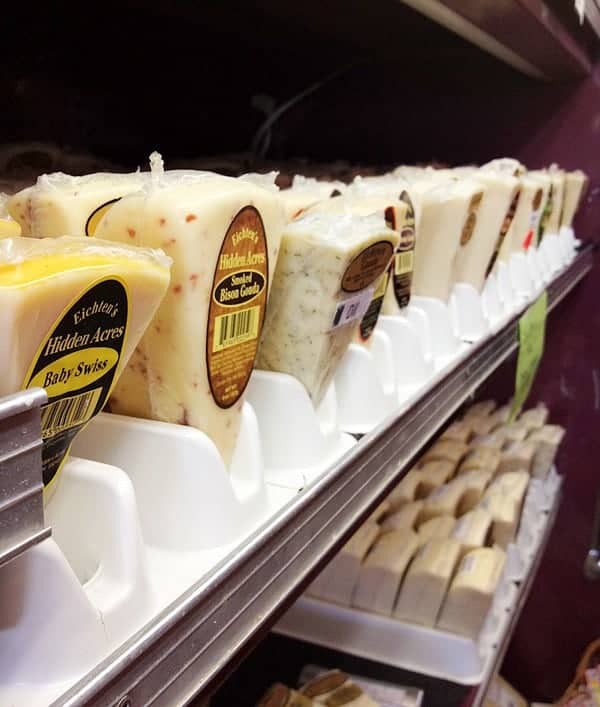 I am kinda wimpy and scared to try new things, but am desperately trying to not pass that on to my kids.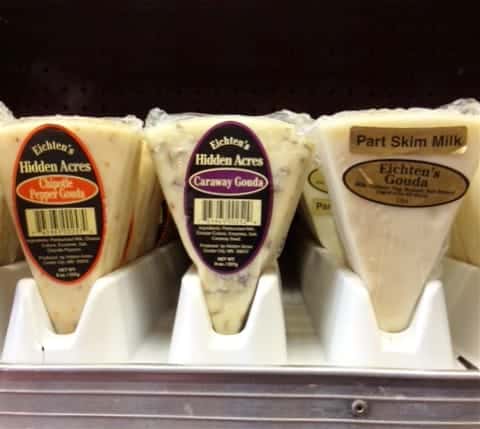 Letting them pick out a favor is fun… not only is it exciting for them to participate in the shopping process, but they are also more invested into actually trying it when we get home.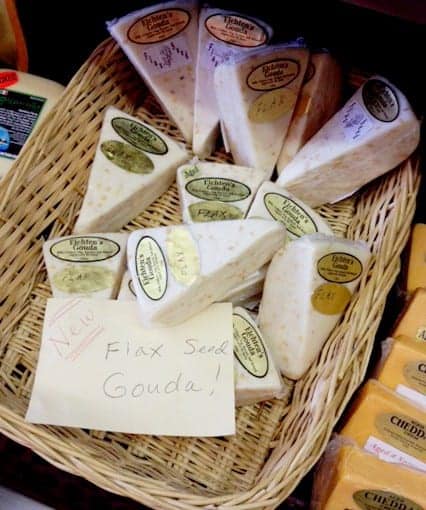 I am so buying this for a crunchy/hippy relative of mine.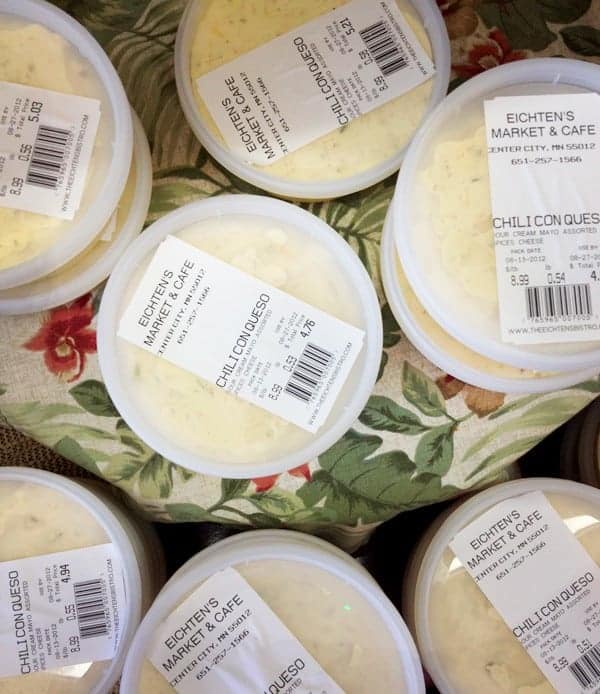 But this was the real prize of the day for me… all natural chili con queso!
I love queso.
And the fact that now that I have told you about Eichtens World Famous Artisan Cheese  you have to come visit me out here in the middle of no where.
Its settled then.  See you soon!
*Eichtens did not pay me one cent to talk about them.  I seriously just live down the road from them and just wanted to share their awesomeness!