Did you know that allowing kids to express themselves through painting has a number of benefits?
They can obtain a better grasp of spacial awareness, physical dexterity and limits, and painting can help develop a child's creativity, imagination, cognitive
skills, and problem-solving abilities.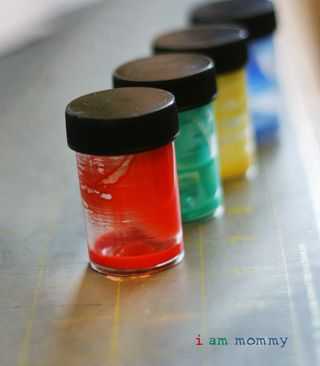 "Every child is an artist.  The problem is how to remain an artist once we grow up."
  ~Pablo Picasso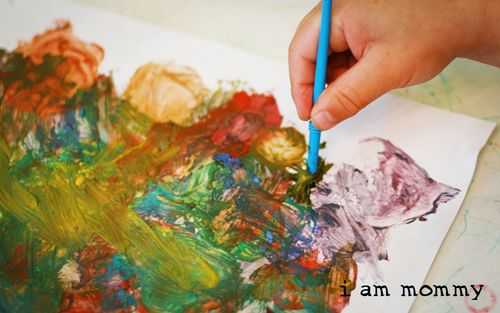 And sometimes…its just fun.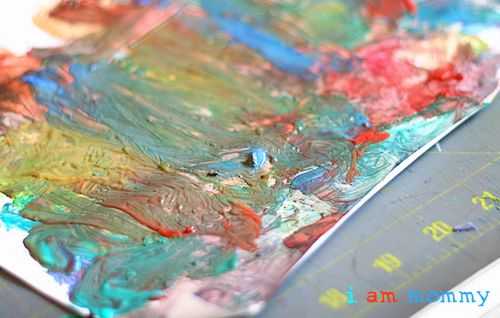 And have fun we did.
While Audrey was blissfully napping the boys and I had a full on painting session.
What started out as trees and doors and the sun and cars somehow all ended up like this.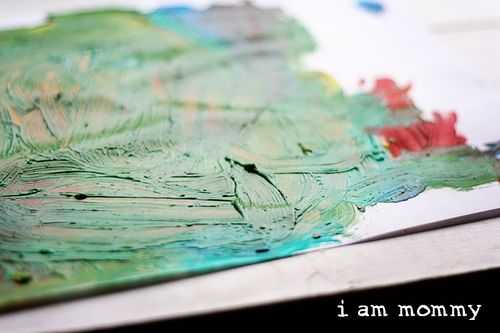 After Colton finished this particular work, he held it up and exclaimed,
"Look mom!  I made this for you!"
Be still my heart!  I was so tickled that he wanted to give it to me after he had spent so long perfecting that perfect shade of… green.
As I opened my mouth to gush and say thank you he turned to me and gave me a thoughtful glance.
"No, no mom.  Wait.  I dont want to give it to you.  I want to give it to Daddy instead."
Ah the honesty of youth. 
***
Have you made it over to our community yet?  I am just so floored that 300 of you have already joined and are contributing! 
Be sure to check out the submissions info page if you have any questions on how to go about adding your art!