Seems that we have lots of clouds and rain lately… which doesn't bother me so much as it does restless little boys who love being outdoors.  As I thought it would be only appropriate to indulge them and let them be outside 24-7, I decided it was a good idea to incorporate some learning into summer school schedule.
That or I saw some chalk in the bottom of the stroller and let the kids have at it.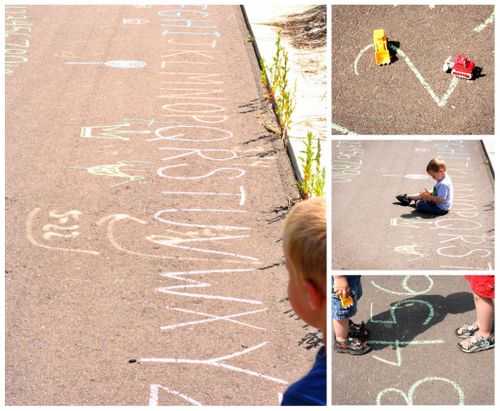 For the life of me, I cannot remember, what made me think that I was wise and that I would never compromise.
Uh… nevermind.  Parker is sitting on the 'P'.  We tried to find '2' of things for the number two.  And, you guessed it, there are four feet for the number '4'.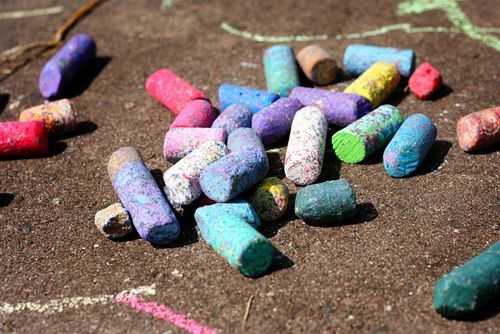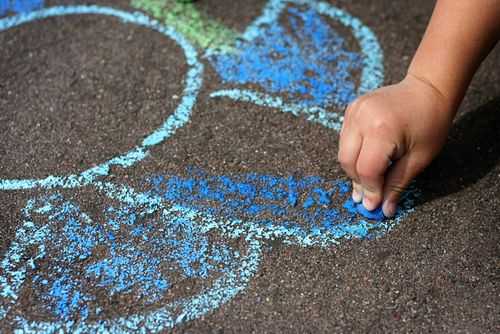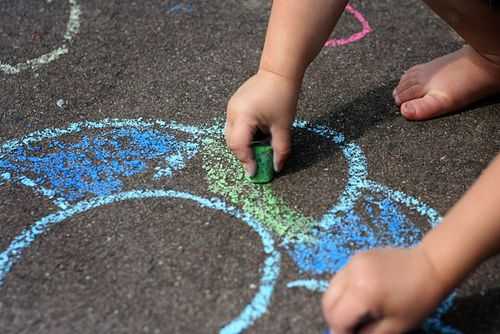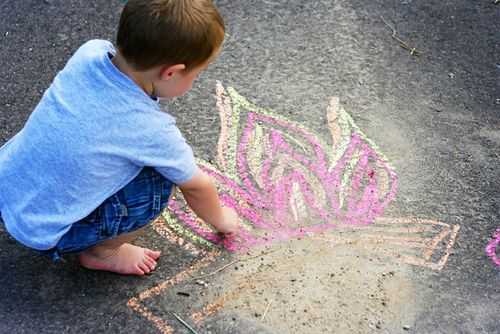 Parker walked over the 'fire' and I screamed (exclaimed more like) "Oh, don't burn your feet!  Its HOT on the fire!"
That proceeded to be funny for the next 347 times he walked over the 'fire'.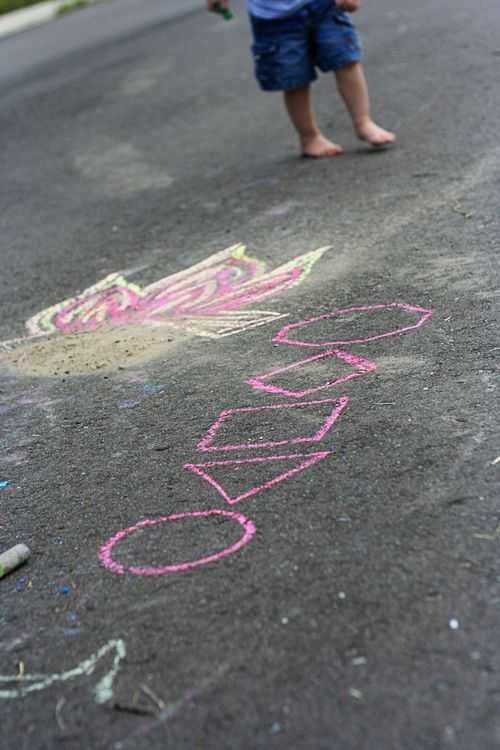 Who can stand on a square?  Or on a circle?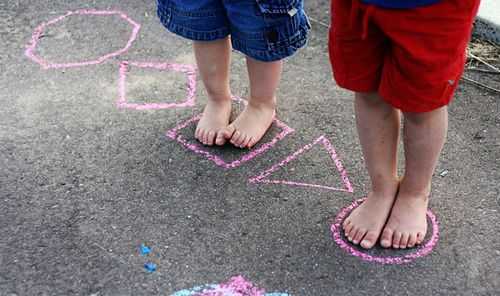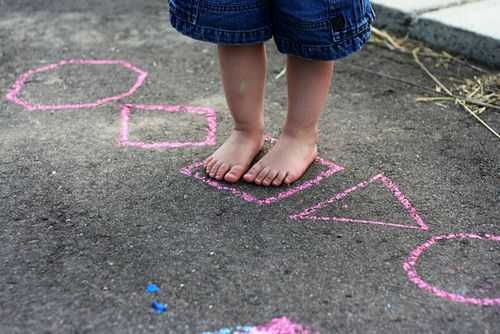 I loves me some pudgy toes.
And that concludes homeschooling for today. 
Good thing it rained tonight, I was running out of road.