I have news.  BIG news. 
Not Big news in the sense the you will remember it after you have left this blog or even after you read this sentence, but Big news in the sense that I have just received the best gift I could fathom.
I got my computer back. 
And it works.
It works.
EVERYTHING works.  Except for all my photo editing programs.  They are gone.  Which is still a big pain in the behind but I am getting that wonderful invention alsoknown as Photoshop, so I should be able to post some pictures by next week.  If I can figure out photoshop that is.  Thats a BIG if.
But everything else is there.  All my pictures and all my Word documents and all my Favorites! 
Its magical!  It is far more then I expected and better then I could have imagined. 
——————————————————————————————————————————————————-
In Other News…
Audrey is 4 months old and she rolled over all by herself today.  I am sure that is some sort of world record or something.    I was all excited and proud and felt like really gloating when I see all my friends and family this weekend…
…until I read this.  Come on now.  Really.  Thats just crazy.  And how dare that mom be so proud and gloat for all her friends and family.  Thats just tacky.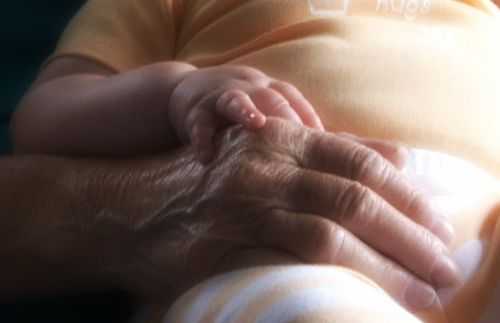 This is Audrey holding her Great Grandma Audrey's hand.
————————————————————————————————————————-
I signed up for WorldPerks miles today! 
Not because I am going anywhere. 
Not because I have any plans to even go anywhere.  But because in the off chance that I might, one day, travel by airplane, maybe even a Northwest (soon to be Delta) airplane, I will be prepared.  And if there is anyone who likes to be prepared, it is me. 
Or, maybe its how I think I should be.  Or maybe its how I see Martha Stewart as being and I like to pretend I am like that.  I am not really prepared at all.
I have 30 people coming to my house this weekend and still have popcorn under my desk where it fell twoweeks ago.  And dishes in the sink and on the counter.  And dirty clothes in the hallway, bedroom, kids room, bathroom, laundry room… I think every single room in my home has dirty clothes in it.  Even the kitchen has a pile of dirty dishtowles I have been meaning to clean.
Yup.  Thats me.  Pre-Pared with two capitol P's.
————————————————————————————————————————-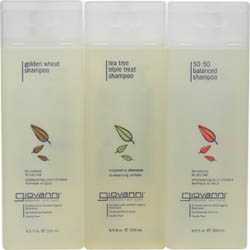 Did you know that anything you spread on your skin or scalp is being absorbed into your bloodstream and can potentially cause serious damage to your body? 
Since I got pregnant and knew I would be nursing, I knew I had to make a change.
I have started using Giovanni products in my hair.
This is a little about them:
Giovanni Cosmetics uses formulas that incorporate vitamins, herbs, minerals, proteins, nutrients and the purest of essential oils. The patented Giovanni PureOrganic Technology™ represents an exquisite blend of exotic organic oils, ripe-harvested from renewable plants at the peak of their freshness.
Heres the thing… not only are they good for you, they are great products! 
 Guess what?  You can purchase them at Target or Walmart. 
Talk about easy and convienent!
And thats all from the Midwest today.
Blessings to you and yours!