Did you know my little baking blog is only five months old? Feels like I've had it forever. I was thinking about doing something fun for my six-month anniversary, but then I remembered that I get annoyed when people celebrate 1/2 anniversaries, so never mind.
But anyway, one of the nice things about being new to baking is how novel everything is to me. Recipes that have been around forever and that people have been making for years are brand new for me.
I decided to make what I now know as Black Bottom Cupcakes but what I thought were just fancy chocolate cream cheese cupcakes.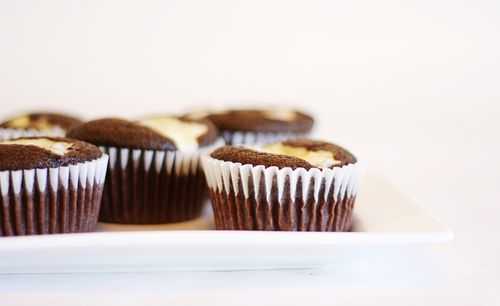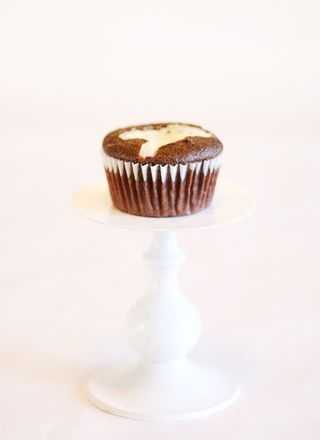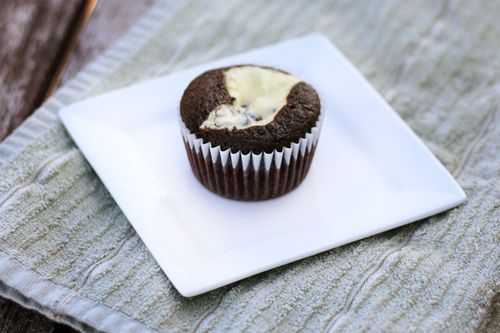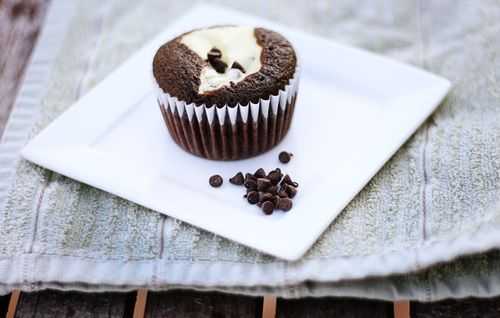 What I have discovered about cupcakes.
I like them to have frosting. Frosting piled high in a fluffy cloud of sugar. I know. I will turn in my foodie card now.
Oh yeah. They wouldn't issue me one to begin with. (Ya know, my love of box cake mix and all.)
So! I think in the future I would make a semi-sweet chocolate frosting to compliment the chocolate cupcake and then all that yummy soft cream cheese goodness can be the lovely gooey center bite.
Er, something like that.
Let me know if you try it!