It is my hope that no matter who you are, no matter what you look like, no matter what you believe or whom you associate with, that you feel welcome here. In fact, I am delighted and grateful you would like to spend time here.  I hope that I can get to know you better and that we can become friends.
How can I be reached?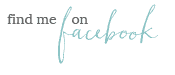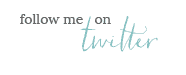 manda2177@gmail.com
Frequently Asked Questions:
Can I post your pictures and recipes on my site?

I started this blog to share my inspiration and designs.  I work very hard on my creations and spend many hours writing, baking, and photographing them.  Please remember that when you choose to share something on your website.  You are welcome to be inspired by or add you own twist on them!  However, I just ask that you provide the proper linkage credit.  If you are blogging about it, tweeting about it (@iambakertweets), using facebook, pinterest, or any other social media outlet that you use, please provide proper linkage.

When in doubt, add a link back. Please do not copy/transfer/blog/facebook/tweet my images unless you have permission to do so.  And if you really want to, just ask!  I am nice most of the time. 😉

All images appearing on iambaker.net are the exclusive property of iamabker.net and are protected under the United States and International Copyright laws.
The images may not be reproduced, copied, downloaded, saved to your computer, transmitted in any form or manipulated without the written permission of Amanda Rettke, owner of iambaker.net, Minnesota, USA. 
Use, manipulation, reproduction, download, saving on any computer, and transmission in any form of any image on this web site is a violation of the United States and International Copyright laws and will be prosecuted to the full extent of the law.
All images are copyrighted © 2008 – 2015 iambaker.net

What tip did you use on that cake?  How did you get the candle inside?

I often do tutorials on the more difficult items.  Feel free to use those at your convenience!  If you see an item that you love but need extra help, please feel free to leave a comment on that post.

What type of royal icing do you use on you sugar cookies?

I actually use a glaze icing.  Here is the recipe. It tastes different than royal icing and I find it easier to work with, but it is typically the same medium.

Can I substitute oil for butter?  Do I really need corn syrup for your sugar cookie icing?  I want to make your recipe gluten free, can you tell me how to do that?

The answer is, yes and no.  I like this substitution chart over at allrecipes.com but the truth is, I don't know.  I don't know how to make my favorite white cake gluten free or sugar free or dairy free, so most of the time I will recommend sticking to the specified ingredient list.  My recipe list is ever expanding, so if there is something you would like me to try feel free to email your request.

I made your cake and it was dry…what happened?

I am so sorry!  Dry cake is the worst.  My best advice is to make the recipe again, and if you have the same problems, please contact me immediately so we can trouble-shoot.  If you happen to find an error or misprint or horribly out of place addition of vanilla extract, please do let me know!

How do I get my red or black food coloring to turn out like yours?

I simply use a good quality gel food coloring.  I recommend Ateco or Americolor.  Both are readily available online or in cake specialty stores.

Camera:

I use a Canon 7D and my lens a 28-70mm f 2.8 lens. Sometimes I use a 50mm f 1.4 lens.
I set my camera to "one shot" mode, try to always shoot on the lowest ISO possible. My aperture is typically between 3.5 and 5.6.
I always shoot food in natural light, which is horribly inconvenient when you live in Minnesota and only get thirty seven minutes of sunshine in the winter.
What religion are you?

I am a Christian, meaning that I follow the teachings of Jesus Christ.  I believe that the Bible is God breathed and 100% truth.

How do you build traffic on your blog?

Well, that's the golden question, isn't it?  I believe blogging is a community.  That you are, in fact, building relationships, not just contacts.  If you want people to comment on your blog, comment on theirs!  When it comes to having lots of readers, the more you enjoy what you are doing, the easier that will be.

Can I advertise on your site?

If your product is consistent with my blog then yes you can.  Please contact me for pricing and details.  If you are reaching out from the Sundial Resort on Sanilbel Island, the answer is yes.

Privacy Policy:

Your email or personal information will never, ever be shared with anyone.

I may be compensated to provide opinion on products, services, websites and various other topics. The views and opinions expressed are mine.   I always try to disclose that information and follow current FTC regulations.

Any product claim, statistic, quote or other representation about a product or service should be verified with the manufacturer or provider.

Should I ask you to provide certain information by which you can be identified when using this website, then you can be assured that it will only be used in accordance with this privacy statement.

I may change this policy from time to time by updating this page. You should check this page from time to time to ensure that you are happy with any changes. This policy is effective from 1/1/2015.

Advertising

Some of my advertisers occasionally serve you cookies. I do not have control over cookies placed by advertisers. I may use advertising service vendors to help present advertisements on the website. These vendors may use cookies, web beacons, or similar technologies to serve you advertisements tailored to interests you have shown by browsing on this and other sites you have visited, to determine whether you have seen a particular advertisement before and to avoid sending you duplicate advertisements. In doing so, these vendors may collect non-personal data such as your browser type, your operating system, Web pages visited, time of visits, content viewed, ads viewed, and other clickstream data. The use of cookies, web beacons, or similar technologies by these advertising service vendors is subject to their own privacy policies, not ours, and Service Provider disclaims all liability in connection therewith.

I will not sell, distribute or lease your personal information to third parties unless I have your permission or are required by law to do so.