Although we didnt plan it, one of the neat things we got to see while in Fargo was the Marathon.  This is a pretty big race, and had well over 17,000 participants this year. 
My folks' house happens to be on the route for the race, so we were able to see lots folks run by.  They were around mile seventeen in the route, so not everyone was still running at that point, but most were!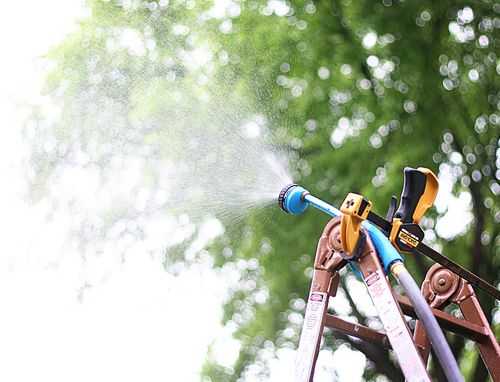 My super sweet, thoughtful, considerate, forward thinking dad created a 'misting station' for the runners.

The kids spent an hour outside just cheering.  They were so cute!  Audrey was just bewildered buy the banging of the pots.  You could almost see her mind working.
"Are you banging that pot and not getting in trouble?  I must investigate this further."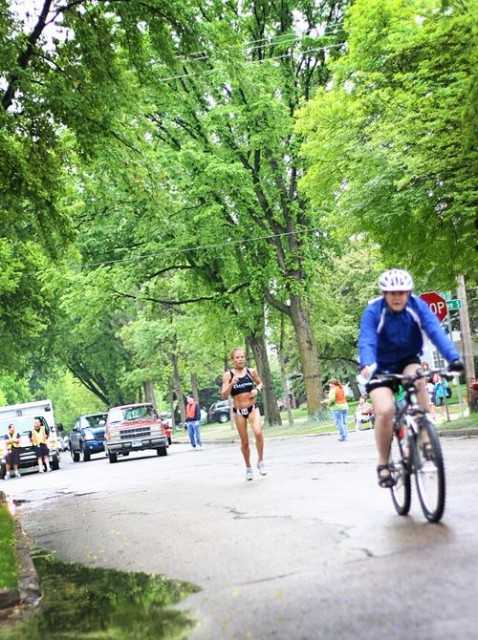 This is the female winner.  She actually qualified for the Olympic trials!!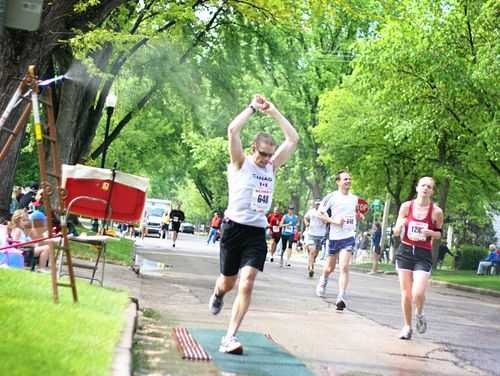 As I mentioned, we were around mile seventeen, and the day kept getting hotter and hotter, so people were really grateful for the 'mister' my dad created.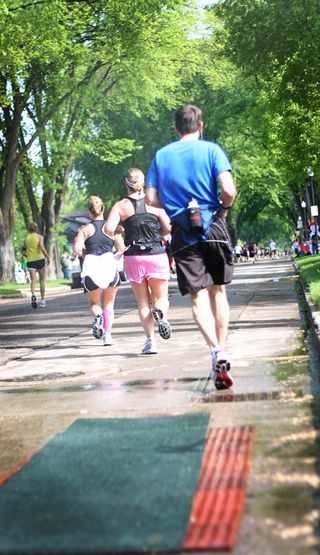 Lots of folks took advantage of it.  And I think they even enjoyed the nice padded runway he made.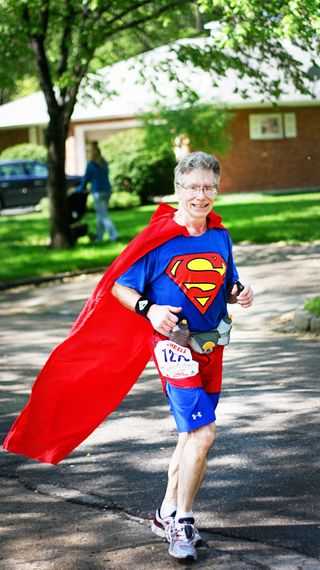 People of all shapes, sizes, and personalities ran.
It sorta deflated my "Well I could never do a marathon," excuse.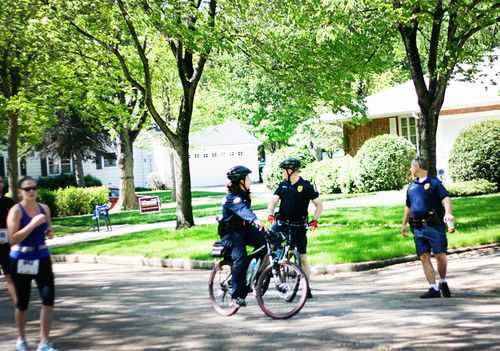 The police did a great job of keeping the runners safe and on track.  They handled every potentially harmful circumstance with grace and expertise.
Whats that?
"Possible situation on the 700 block."
"I'm on it!"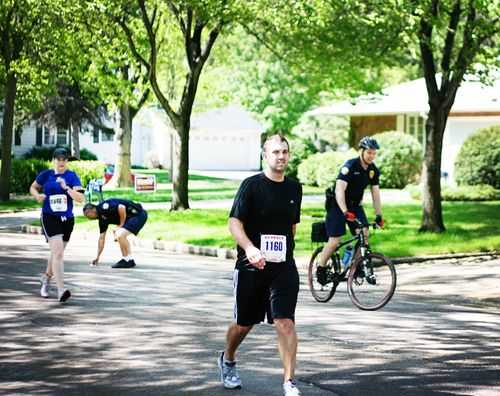 Crisis averted.
(although I jest, that was actually a great thing… garbage and debris could have really hurt a runner)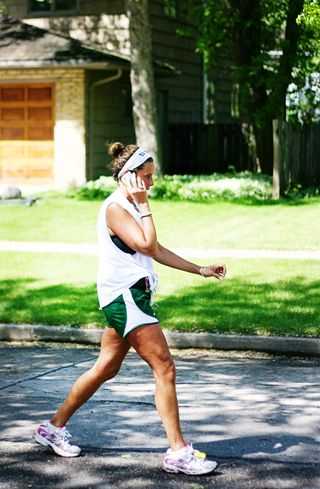 We saw this a lot more then I thought.
I can only imagine what was so important.
"Deliver it to the corner of 25th and 9th.  Extra cheese please."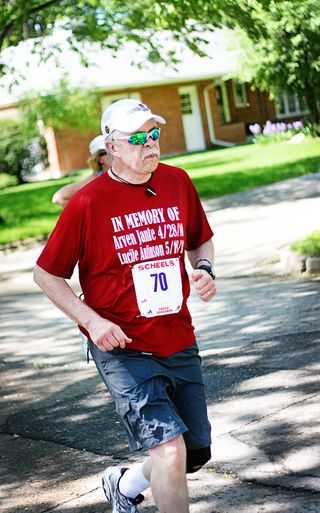 This guy made me tear up instantly.  He's run seventeen miles already and is steadfast and determined.  A man on a mission.
A man honoring folks he loved.
*tissue please*
It was a great race, and we had so much fun cheering people on!  I am thinking about setting a goal for myself and doing the 5K next year. 
That or just cheering again.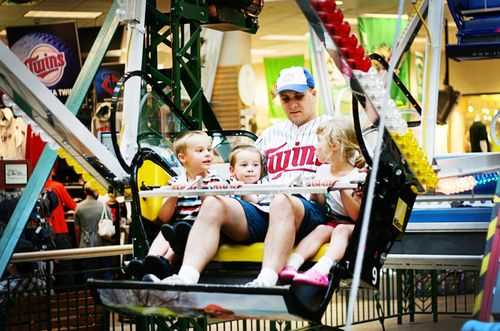 After the race we headed out the Scheels who was the main sponsor.  Scheels is an athletic and outdoor outfitter and HUGE.  This is a ferris wheel right in the middle of the store!!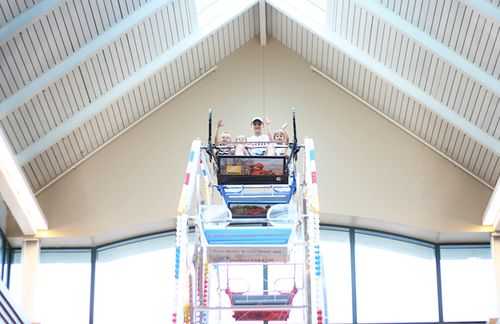 The kids loved it!
Congrats to all the awesome and inspiring runners and to Fargo for another record breaking marathon!