This cake probably looks pretty silly.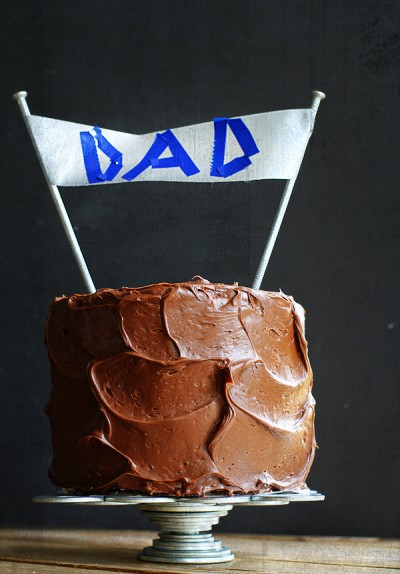 With the weird banner.  And funky stand.
But it just happens to be perfect for a very special daddy in our lives.
See, a few months ago I saw this bowl at a Picket Fence Gals sale in Lindstrom, MN.
It intrigued me!  I wanted to make one, but figured I never would.
But then I got to thinking.  Maybe I could make a cake stand!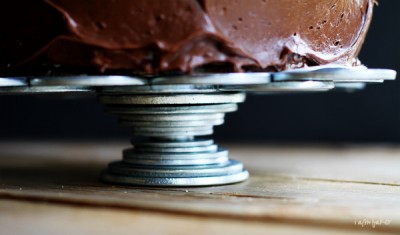 So I did!!  This cost around $20 to make and took about thirty minutes.  But for my very handy hubby, its the perfect little added detail.
Speaking of perfect little 'daddy' details…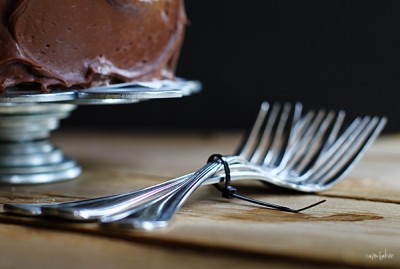 My dear husband can fix anything with a Zip Tie.  I found some mini ties (called cable ties) and tied up the forks.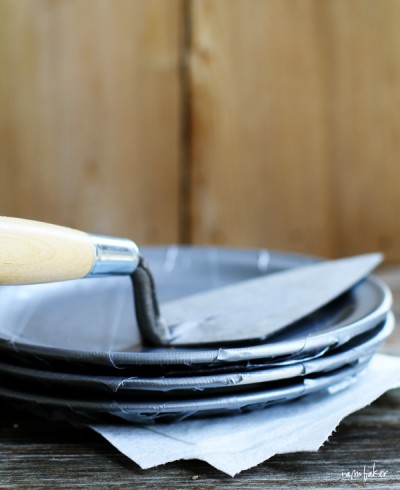 I bought some plates at the thrift store for .50 and then covered them in duct tape.  What guy doesnt love things covered in duct tape?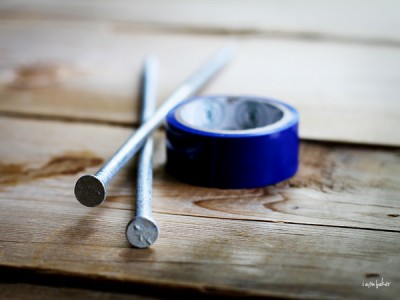 Finding these really cool long nails (8inches) gave me an idea… why not a manly cake banner?  So with the addition of duct tape and some blue electrical tape we were in business.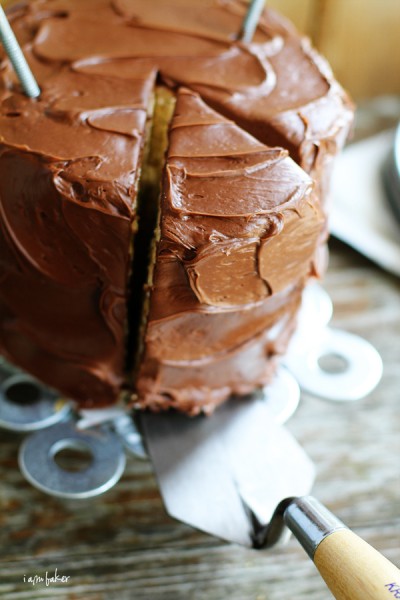 Slice into that bad boy, get your handy dandy pointed mudding trowel and serve up dad some delicious cake.
Or… is it cake?
Well, kinda!  Its another Surprise Inside Cake!  This is a Rice Krispy Cake with a blue #1 inside.  (That looks more like a Z, oh well!) I thought it would be nice to make a cake that the kids could help with… to really get their hands and hearts into.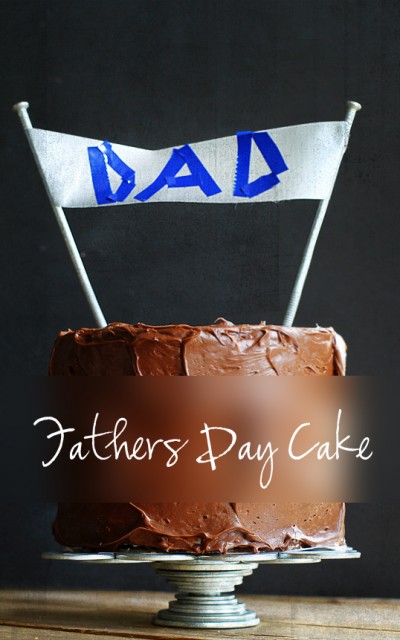 So while this cake is not the most handsome of cakes, and the banner is wonky, and the washer cake stand might be a tad crooked and the duct tape plates dont wash up that well…
Every perfectly planned little detail really tells dad just how loved he is.
Have a Happy Fathers Day!