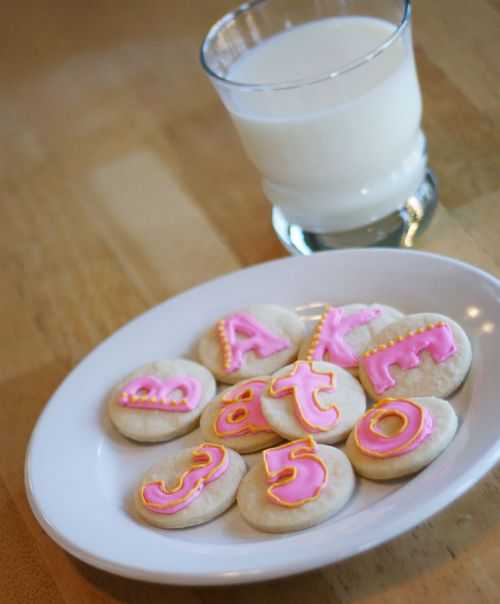 When I started making sugar cookies, I had no idea what I was doing. I just sorta winged it a lot.
But one thing I loved to do was go online and look at pictures. When I came across Bridget's site… I spent a whole lotta time there.
Not only does she make beautiful things that are so much fun to look at, but she breaks it down. Gives step by step instructions, and encourages you to go out and make some!
I love that.
There is nothing worse then a pompous baker.
Except feeling like you have to toot in church.
Sorry.
Anyway, in honor of featuring Bridget today, I did something I have NEVER done before.
I made royal icing.
(Can you believe I have NEVER made royal icing before???)
It was not pretty. I have a whole new respect for Bridget and the talent she displays… working with royal icing is not easy! Or maybe it is easy, but I am just so used to the stuff I use that it was hard for me to adjust! I don't know.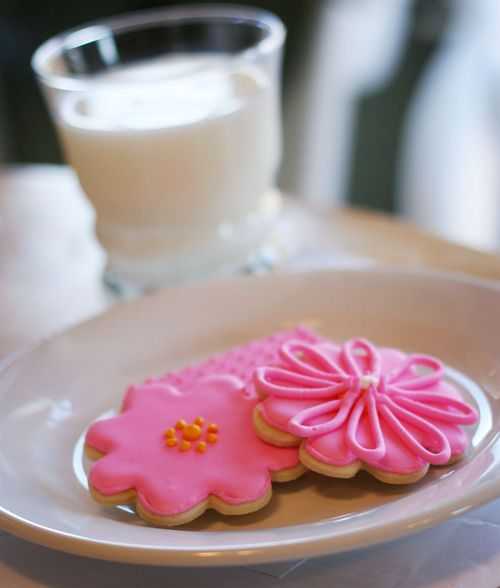 Bridget's site is just so pretty… I wanted to make something pink. Cause, ya know. Pretty in pink?
I am a child of the 80's.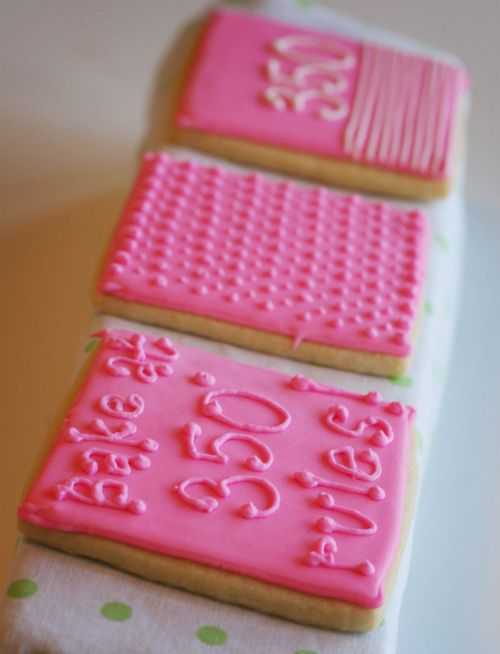 Since I realized I was totally unable to write any words with that finicky royal icing… I had to try out some dots and lines.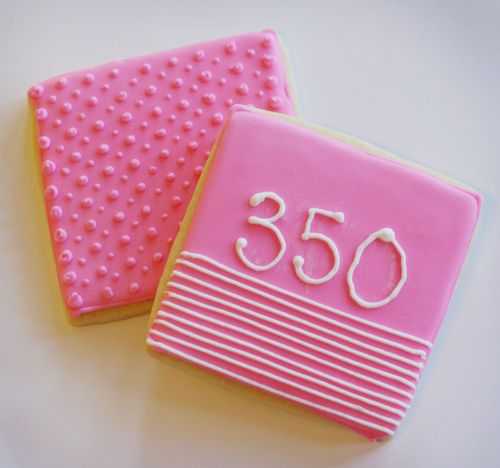 I gotta tell you… it was much easier to do lines with her recipe. With my icing, my hands starts to cramp and I have to take 47 Advil to get through one dozen. Sorry. I might be exaggerating there. No more then 46.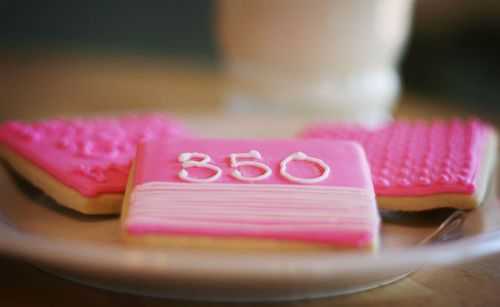 When I talked to Bridget about what inspires her… she said, "friends, family, and Martha". I am in love the brilliance of that line and think someone should snap it up immediately and make a blog with it as the title!
Oh yeah. She mentioned she likes to eat too. We can so totally be besties now.
Thanks sweet Bridget for your sweet and wonderful blog!