I am so so SO excited to share with you a new feature on my blog!!!  One of my passions has long been admiring the talent and skill of the folks that are able to beautifully style food.  I personally find cake to one of the hardest foods to style, and am constantly searching for new and creative ways to share baked creations.
Since my talents are so very limited, I thought it would be fun to see what the best in the business could come up with!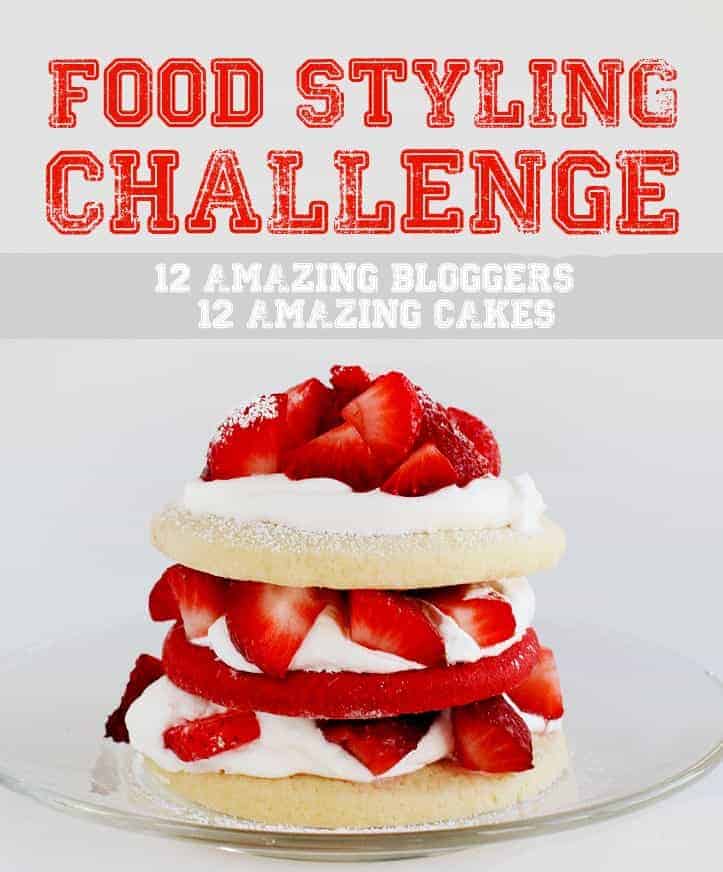 I asked 12 different fabulously talented bloggers if they would be up for a little challenge.  With $25 total and the common theme of Chocolate Cake, I was dying to see what they could produce.  I requested that they shop only second hand, but were able to buy and use any props within their budget.
January is all about the fabulous Kristen from Dine&Dish.
I am a long time fan of Kristen's ability to style her food and pictures.  Every time I go to her site I want to immediately make what she has shared!
Kristen also shared her about her experience on her site, and it is definitely worth checking out!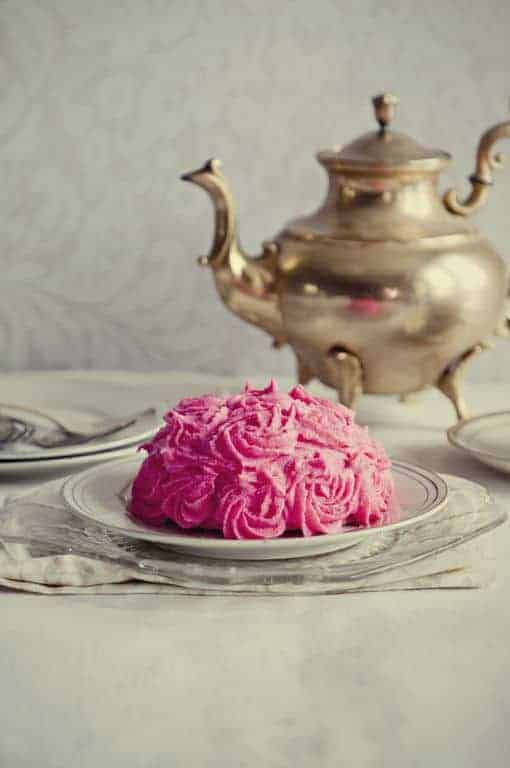 I asked Kristen a few questions about her experience:
Did you find the Food Styling Challenge to be easy or difficult?  It was a mix of easy and difficult. We don't have any antique stores near where I am, and if we did, going there with a 3 year old in tow would not be my idea of a good time. So instead, I hit up Goodwill. Goodwill is one of those places where it's either hit or miss. The price is often right, but whether you find what you are looking for with just one trip can be the challenge.
I believe the right textures in a photograph make or break a picture. I had trouble finding the base fabric I wanted to use, but finally found an ivory tablecloth with a coffee stain or something on it for cheap. Considering I would only be using a portion of the cloth, it worked out beautifully.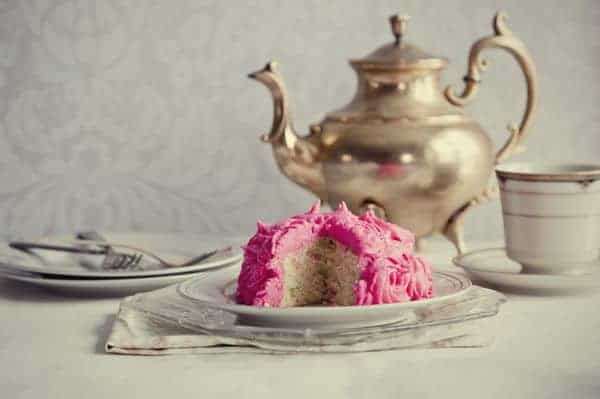 Was the spending limit a challenge?  Surprisingly, it wasn't, but it's because I found things with blemishes. The tea kettle is missing a leg. The tablecloth has a stain. I bought the tea cup but could have probably gotten away without it as I didn't really like it in the pictures (seemed like too much). In fact, my favorite picture is the simple stack of plates without the extra props. I spent $1 on the forks, $3 on the plates, $2 on the tablecloth and got the napkin like fabric out of a remnants bin for 25 cents. I could have spent that much and would have been happy with the pictures without the extra props.
What is your favorite part of the challenge? Attempting to decorate a cake 🙂 Cake decorating is not my forte, at all. My daughter is currently taking a cake decorating class so I am having fun learning along with her. Even though I didn't nail your rose technique, I loved trying it. Following your tutorial made it so easy – mush easier than all those things we are learning in her class.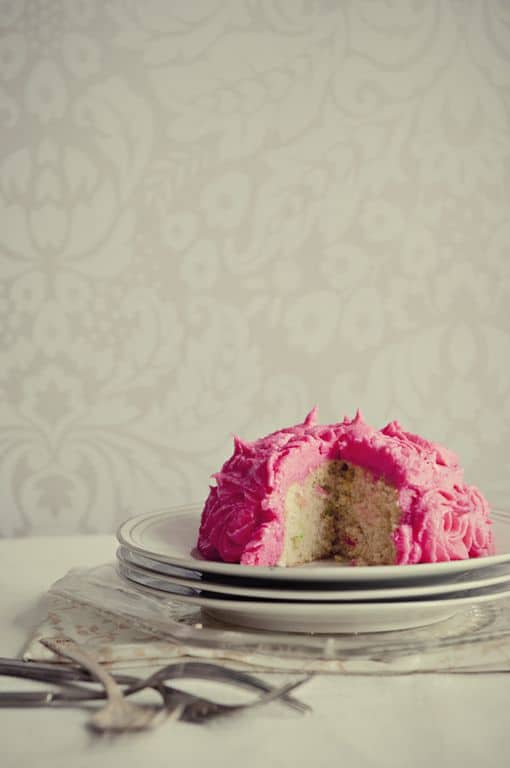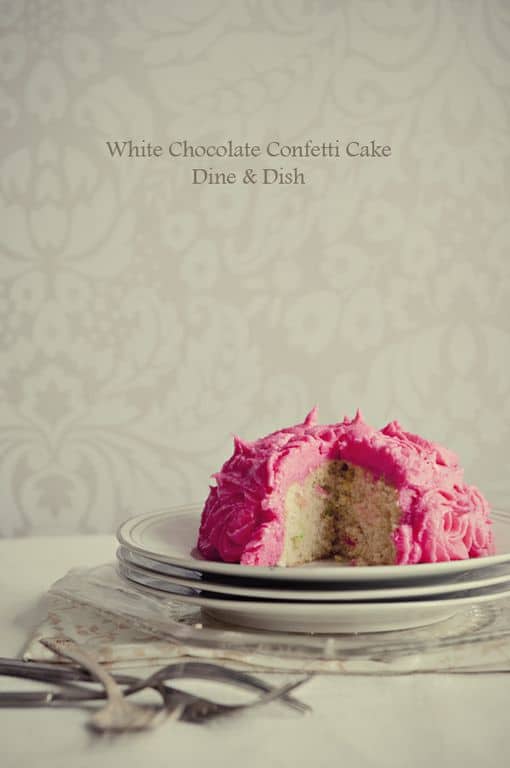 *****
Thank you SO much Kristen for being the first to take on the Food Styling Challenge!  Your work is stunning and your personal style and passion are beyond inspiring!
So I must know… what is your favorite picture of Kristens?  What do you love about it?
Stay tuned for next month, you are not going to want to miss the seriously talented blogger who is stopping by!