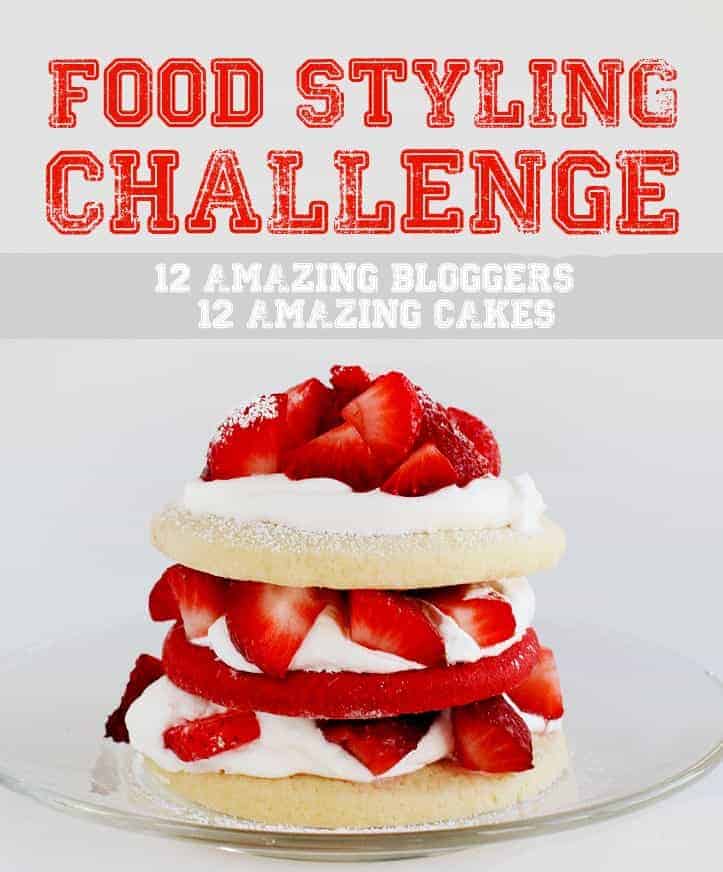 The month of March is all about Michael from Inspired by Charm.
One thing I love about this challenge is the unique talents of each participant.  Kristen is a trend setter in food photography and is forever creating stunning ways to think about, feel towards, and view food.  Michael from Verses From My Kitchen has a talent and passion that is unequaled, and his ability to visually match images to the power of his words is astounding!

MY LATEST VIDEOS
And Michael, Michael is a absolute master of finding hidden gems and turning them into art!  Part of the theme in Food Styling Challenge is styling on a budget and re-purposing everyday items.  Micheal's blog is full of charming designs and creative ways to use household items.  I knew he would flourish in this challenge!  He owns and runs a Bed and Breakfast that is constantly beautify-ing it and everything around him.
Michael has made a Cookie and Cream Cake for us today!  Please do be sure to check out his blog for the recipe!!  And look at that vintage cake plate… swoon! 🙂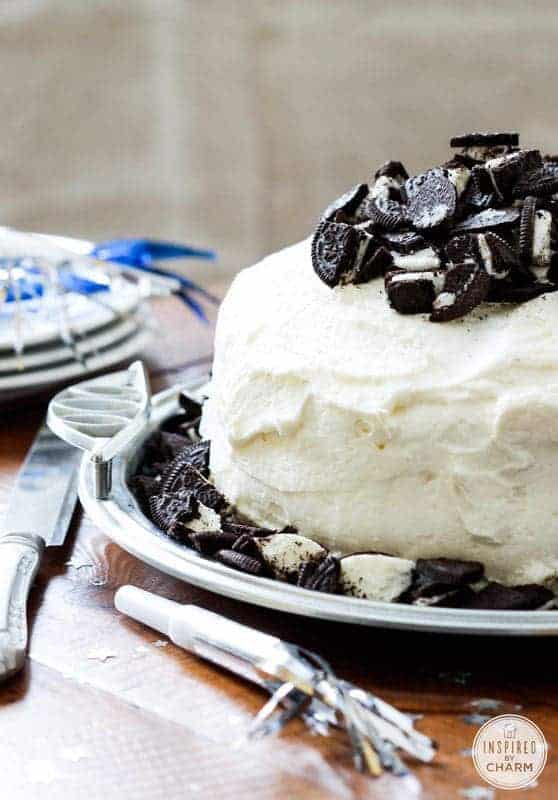 Did you find the Food Styling Challenge to be easy or difficult?
To be honest, at first I was a bit nervous. While I love baking and photographing my adventures, I never really take the time to fully stylize my photoshoots. I usually just take pictures in my kitchen or dining room and call it a day. Although I still used my two favorite spots to photograph my creations, this time I pushed myself to try new things, extra props, different angles. I even took a few of these photos on my kitchen floor. It worked perfectly, and the lighting was excellent! Once I started styling and photographing, the challenge was so enjoyable!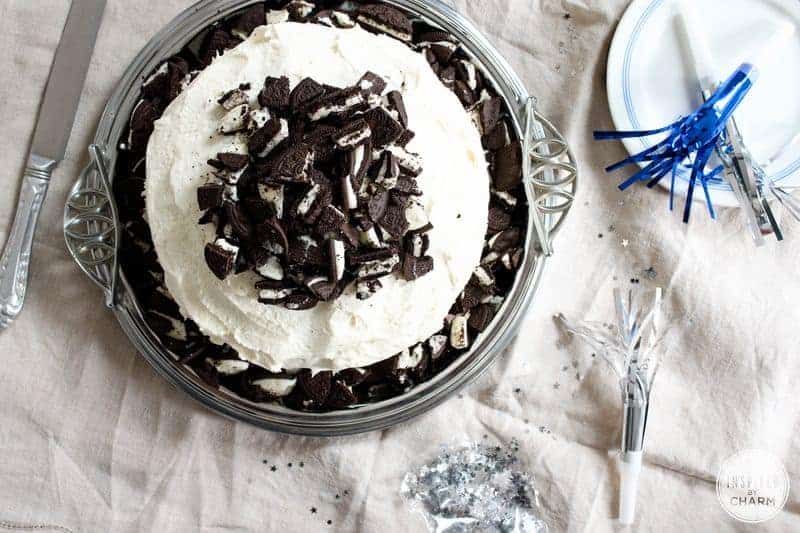 Was the spending limit a challenge?
No, not at all. I have a great thrift store in town. I found a tablecloth, cake cutter, fork, plates, and server for about $8. I also picked up a few party supplies for under $5. I actually didn't need the full amount. I think less is best. It's really about letting the food have the starring role. The accessories just help to tell a story.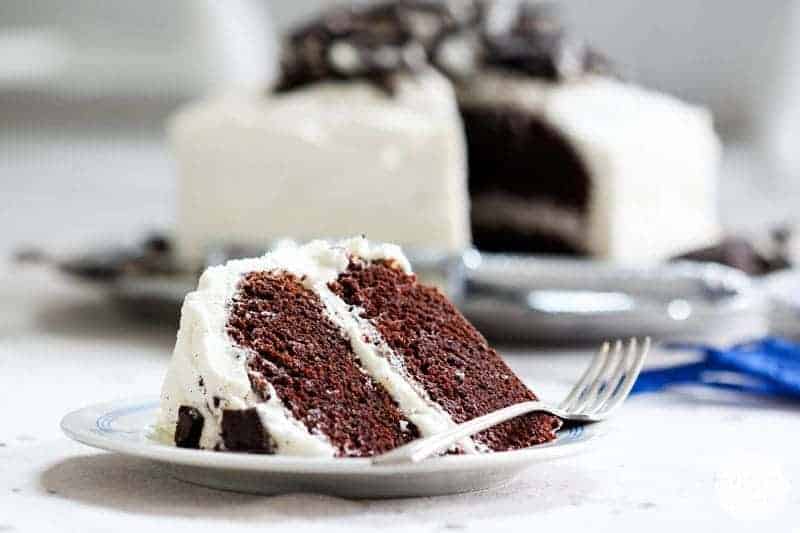 What are your favorite props to style with?
Cake stands are my all-time favorite. I have three milk glass stands that I'm obsessed with. They are all great quality (and were kind of pricey), but every cake looks like a million bucks on any one of them. A white cake stand is a must. I'm also a huge fan of vintage pieces. They make me feel right at home. Anytime I'm eating or cooking, I always want to feel comfortable in my environment.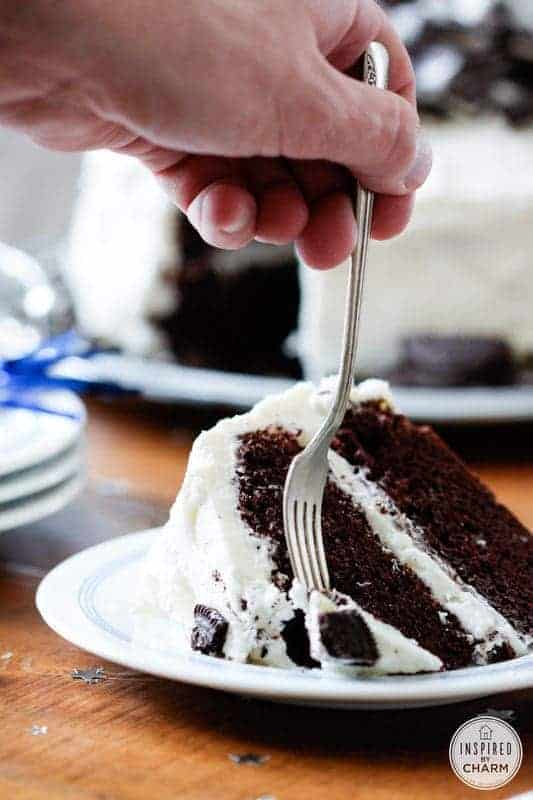 What is your favorite part of the challenge?
I think we constantly need to push ourselves to experiment and take risks. I could have played it safe and photographed things the way I normally do, but I stepped outside my box and learned a trick or two. I'm actually excited to get back into the kitchen to make something else and continue trying new things.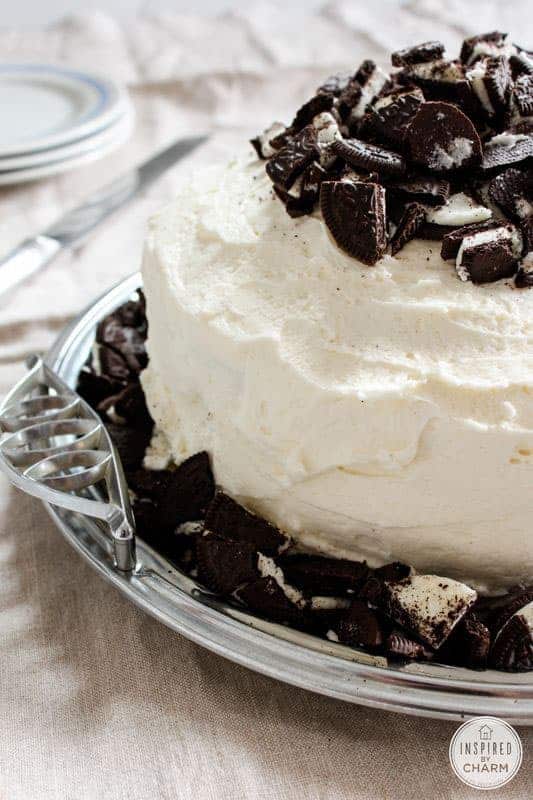 So glad you had fun Michael… I know I am dying for a piece of that cake!!  It looks just delicious.  If you want to see more about the talented that Michael has to offer please do stop by and visit him!
Vine            @inspiredbycharm
I think you are going to love April's Secret Stylist… cant wait to share!  Here's a hint… she is super 'neat'! 🙂