Our big (bigger) broilers were liberated for a few hours yesterday!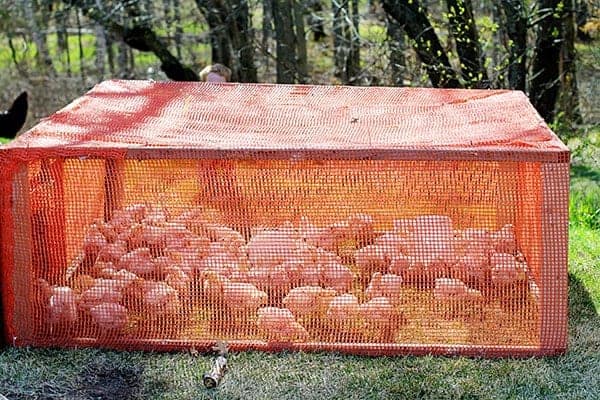 They are getting so big and strong (94 strong at this point, which seems to be a good number!) and we felt that getting some sunlight was important. Not to mention letting these birds feel grass for the first time and eating the way God intended, pecking off the ground!
This fun was short lived though, because it still gets too cold here at night for them to stay outside and also for another very serious reason.

MY LATEST VIDEOS
There is a very, very deadly strain of an avian flu going through the midwest and we are doing everything we can to protect our birds from the devastating disease.
Contamination can come from a little as a wind blown feather and spreads from "wild" birds to domesticated birds. There is not a significant threat to humans, but there is to the humans that love the little birds they may be losing.
So we are being very, very careful with our flock. Or brood. Or clutch. Or chattering. (whatever you may call it!)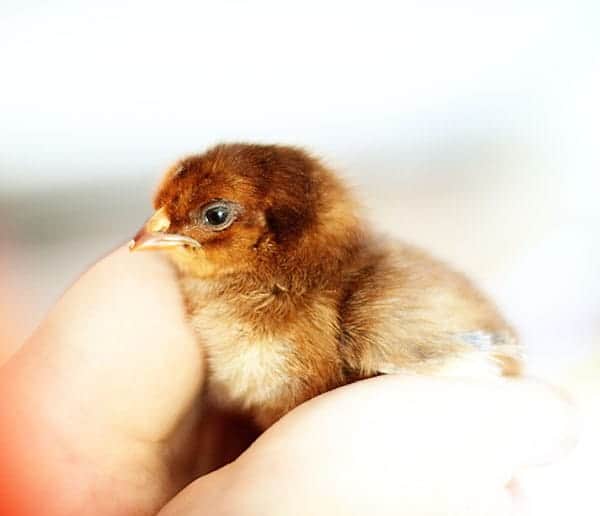 The sweet little baby hatchlings are doing fantastic. (and are kept in a safe place away from all wild birds)
They are getting stronger and stronger every day and we cannot get enough of their soft fuzzy fur and sweet disposition.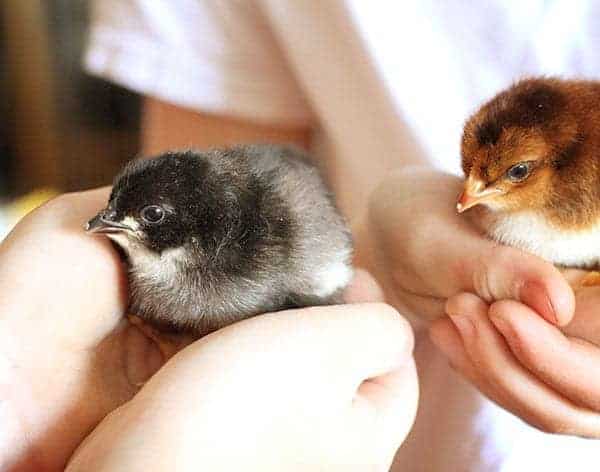 They absolutely love to be held and cooed-to and rocked. My boys (well, all the kids are, even our human baby Olivia) are excellent with them, being gentle and kind and nurturing.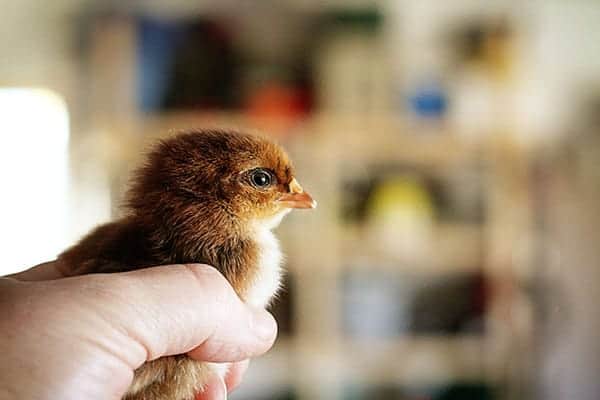 I have been told that chickens aren't very smart (which I do think is silly seeing as I have seen the calculated way Bert, our rooster, takes care of his brood and the way the hens look out for each other, not to mention how they seem to know their names!) but it's obvious to me that they, like most of us humans, love to be loved!
QUESTIONS:
I think the most common question I get is, "What are you doing to do with all those chickens?"
We are raising the broilers (we currently have 94) for meat. They will be given a good life with an abundance of food, water, roaming (we free-range), and cuddling. (Not something most chickens can say!)  In a few months they will be butchered and the circle of life will be in full effect. Our children are very involved in every step of the process thus far, and have been told the fate of these birds. The kids dutifully tend to the birds everyday, check on their progress and make sure everyone gets at least one hug a day.
If you have any questions about our happy little homestead I am happy to answer!