I was awoken by a stuffled cry.
In my sleepy haze I strained to hear… and eventaully heard it again.
Tears.  Agonizing tears.
I got up and went to my son.  He was sobbing quietly in his pillow, clutching his leg.
"My leg mom, it hurts."
Wrapping my arms around him and holding on as tightly as I could, I felt my own tears forming, because I didn't know what else I could do.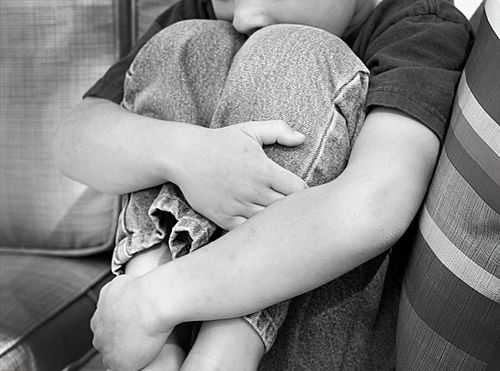 I remember growing pains when I was young.  I remember how painful they were and how confused I was.
My parents would tell me, "Your growing!"  And I would just shake my head.  What does that mean?
Colton has cried in my arms a couple times now.  And I am at a loss.
Can you help?
What do you do?  Would you give your child something for the pain?  How do you explain what a growing pain is?