So I went into my *hubby's bathroom this morning.
*When I say hubby's I mean the 'downstairs' bathroom the he just happens to keep all his very manly toiletries in.
I have been using the sauna that's in there about five times a day the last three days, as I seemed to have developed a head cold that rendered me completely unable to smell or breathe.  Well.  Sometimes I can breathe.  But its been tough.
Today I needed to grab an extra towel so I opened up his cupboard.
And found this.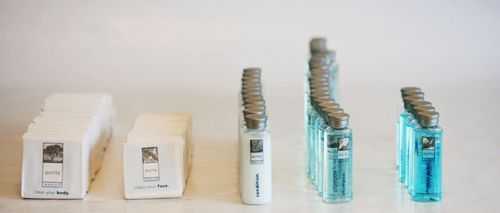 What is that?
Bottles upon bottles upon bottles of shampoo, conditioner, and shower gel.  Not to mention soap.  Body and facial you know.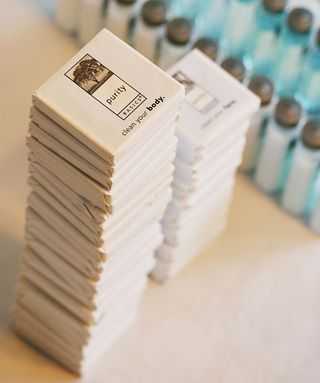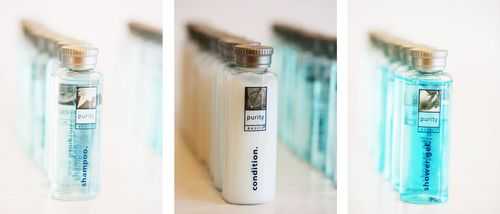 I was shocked at first, as my dear hubby is a devoted minimalist.  I mean, he has three drawers in his bathroom that have remained empty since we built our house in 2001. 
Empty. 
Drawers. 
In a bathroom.
For 9 years.
But anyway, I saw there staring at the *thousands of bottles he had accumulated through his work travels, and was thinking to myself, why on earth?
*I might be exaggerating.  Its my first time though.  Really.
And then it dawned on me.
We, like so many, have had to make some cutbacks in our budget this year.  And with me doing 90% of the household spending,  most of the cutbacks and new budget restrictions have had an immediate and overwhelming impact on me.  Its been hard.
Totally unable to remove my eyes from the site before me, it dawned on me that  this my was dear husbands way of trying to help out. 
That he hadn't asked me to buy him soap or shampoo for a long time now.
This small gesture… this tiniest of efforts, meant the world to me today.
It sorta gave me me a renewed sense of hope that we are in this together and through God, can do anything we need to.
So thank you, sweet husband of mine, for all the little things you do.
I just hope he doesn't mind that I put them away a little differently. 😉