Over the course of about 15 minutes this morning, the kids and I created a craft page.  I bought a roll of brown packing paper a while back, thinking I could put in under the kids coloring pages and crafts to save my kitchen table.  Turns out it works just as well as the craft paper.
Colton and Parker seem to really enjoy tracing lately.  So I traced out the alphabet and some shapes and some words.  Then I added some puffy letter that are stickers and some different colors. 
The kids have been playing at the table most of the day, and learning along the way.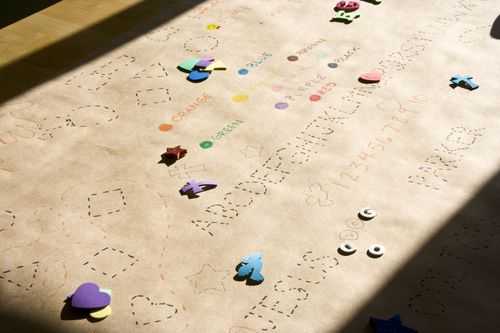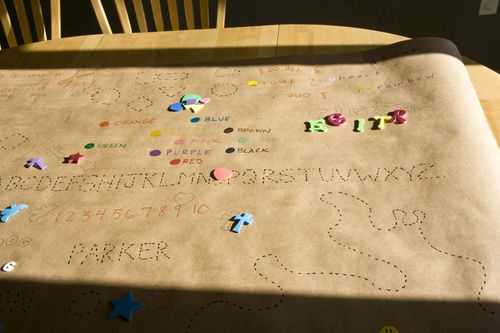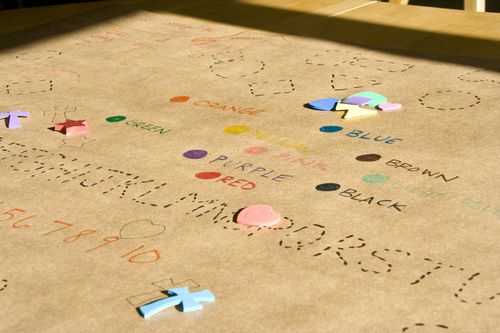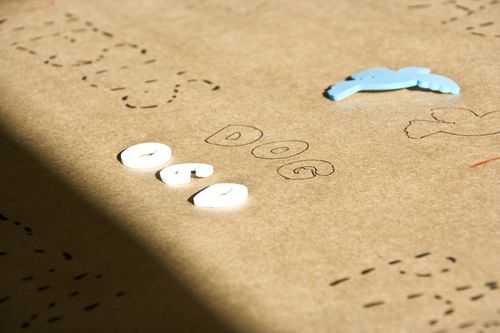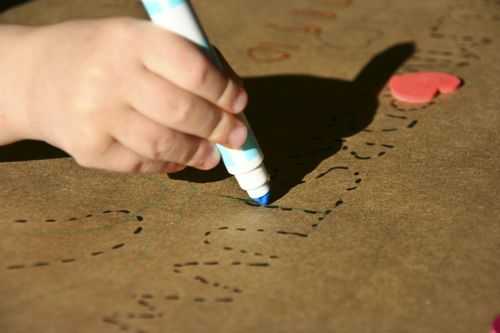 And for lunch, we dined on fresh popped popcorn and milk.
Good times.