I read that "When your environment is cluttered, the chaos restricts your ability to focus." Glancing around the schoolroom made me realize that I needed some Homeschool Organization!  Which of course led me to Pinterest where I spent way to much time looking at things I will never have but sure are fun to dream about.
I thought I'd share some of the beautiful and certainly efficient spaces found… and hope they inspire you as much as they did me!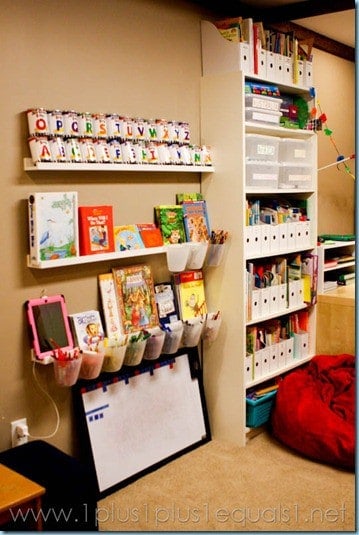 This awesomely organized space is from 1plus1plus1equals1.net.  She gives a whole tour of her space and details about specific organization tips and tricks.  Great post and definitely worth checking out!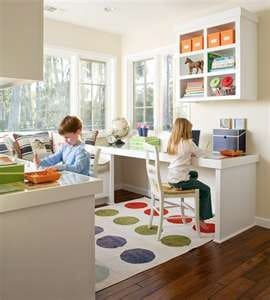 I kinda sorta totally want to make this my personal space, but then I refocus and remember why I am looking and realize that it would be a perfect area for kids to learn in.   The origin of this picture seems to come from BHG.com, but sadly I cannot find a specific link.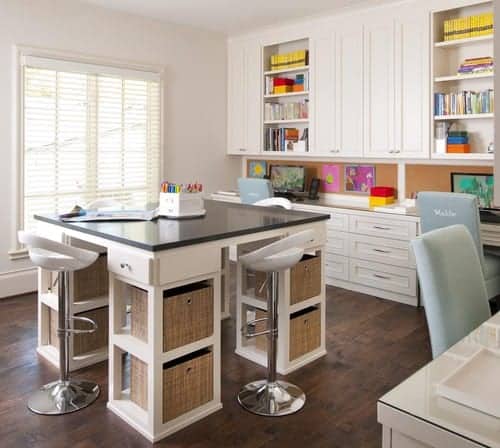 There is nothing about this space I dont love.  It looks like the chairs are even personalized!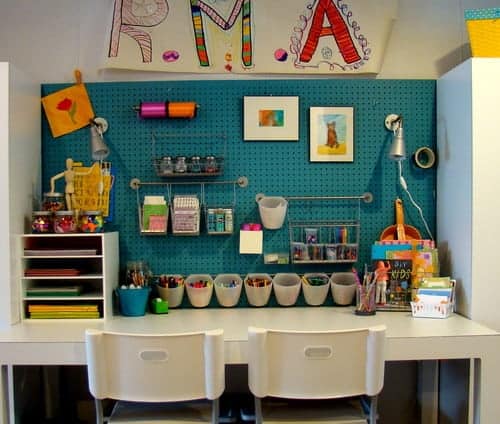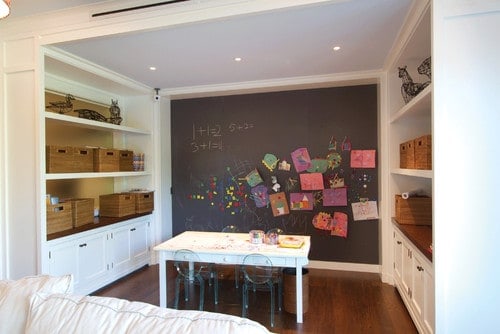 Shelves. Storage. Giant chalkboard wall.  It's a Homeschooling Parents dream!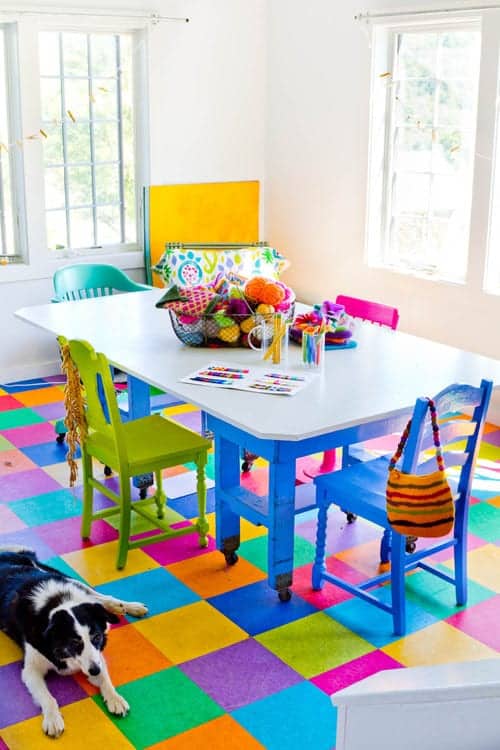 "Move me to that farm immediately.  Immediately I tell you!"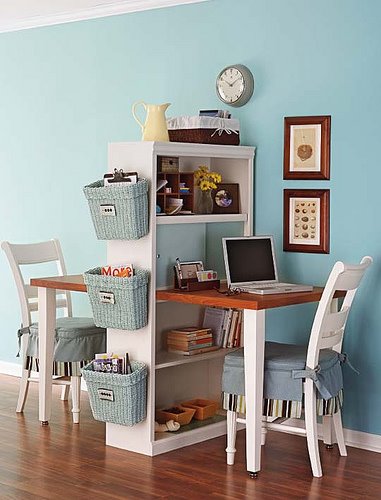 I think this one is my favorite homeschool organization idea simply because it is do-able.  Plus it works well for small spaces!
I cannot find a source to credit, so if you know please do point me in the right direction!