We have had chickens and guinea hens for over a year now. We survived our first winter, our first tragic loss of life, and our first go-round at incubating eggs.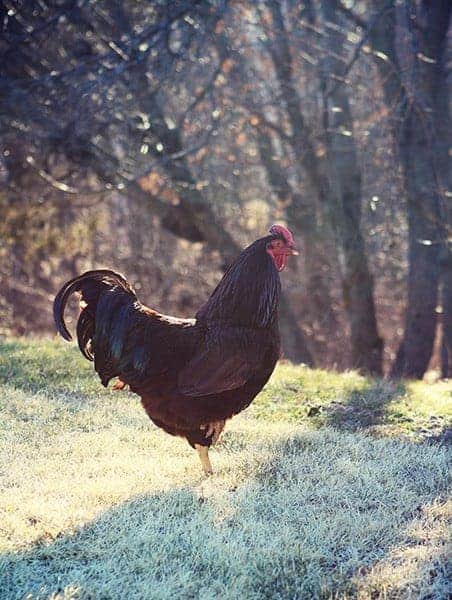 The newest season in poultry life is 'mating'.
But not in the way you would think.

MY LATEST VIDEOS
Apparently it is guinea mating season and our lone male guinea is feeling quite protective over his girls. Only, not only is he feeling amorous towards his guinea hens, but he is feeling protective over all the hens. Chicken hens included.
Those hens already have a protector. Rooster.
And this is causing a problem.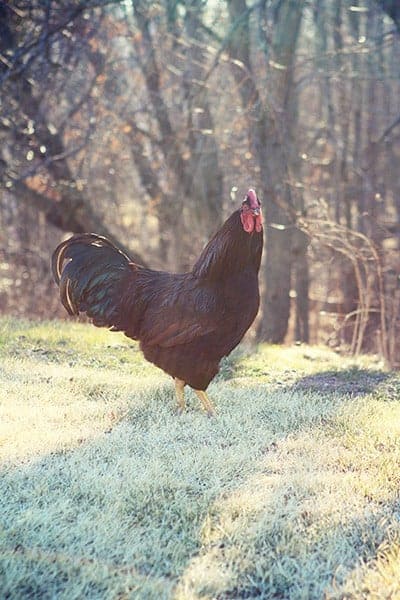 The male guinea has started attacking Rooster.
He is relentless.
He pecks at Rooster and claws at him and has drawn blood. Lots of blood.
He attacks Rooster at every given moment, cornering him and attacking until it gets so loud and violent that I hear and am able to come and break it up.
The hardest part is that Rooster, once the very dominant leader of our chicken gang, won't fight back.
And his cries and painful wailing are more than I can handle.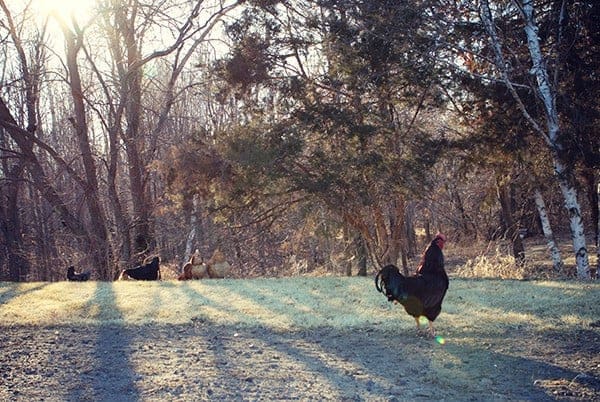 In all honesty, I have not always been Rooster's biggest fan.
He was aggressive with the hens and even towards us for a brief few days.
But things started to change.
I noticed how he would take care of the girls. How he was on the lookout. How he would alert others to "danger" (hawks, coyotee, fox, etc.) and herd them up into the coop.
Watching him lead his brood around helped me to come to terms with the free-range lifestyle that I wanted the chickens to have but was scared to embrace.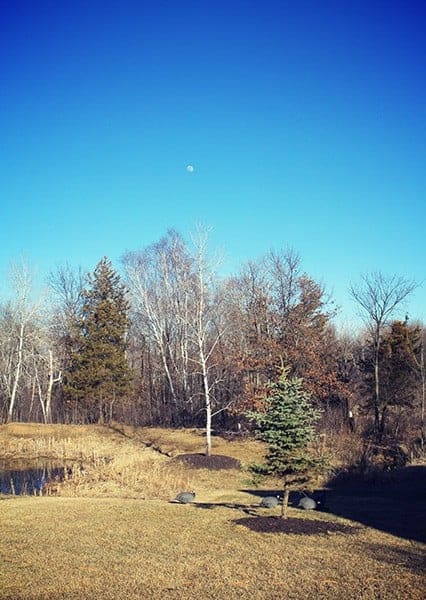 But now he seems to be broken.
Knocked down a peg by an overly aggressive guinea.
And to the point where his life is in danger.
So what to do?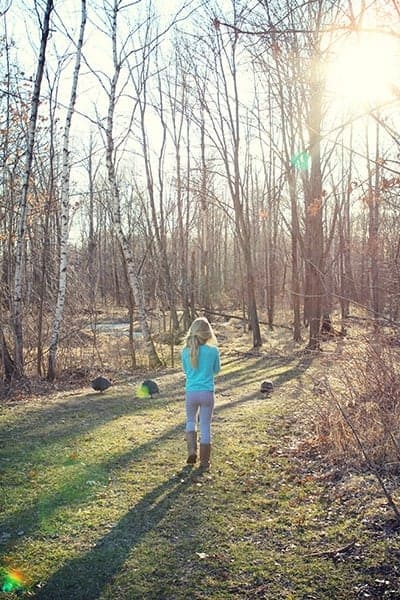 Well, on their own the guineas are still perfectly lovely. They forage the yard and accompanying woods for ticks and bugs and eat them to their hearts content. This is why we got the guineas and I love that they have such a healthy diet while offering us some relief from the booming tick population.
The kids love them and I think they like the kids. (as much as a guinea can love)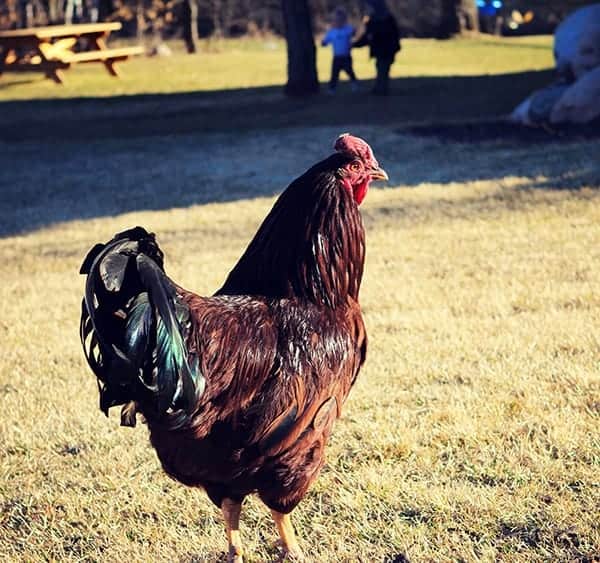 Because of the aggressive events of late, I don't let the male guinea in the coop with Rooster anymore. He sits outside the door all night and sadly cries for his hens and lack of security. But he is a strong male, able to evade predators with his quick run and ability to fly high.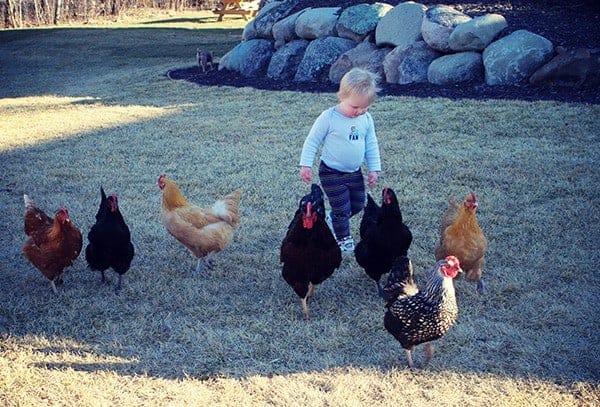 It's a temporary solution at best. I just hope that the aggression fades and all can co-exist peacefully again.
Adjusting to homesteading life is not always easy. I am consistently (and probably naively) surprised by the natural trials that it presents. It is hard to see our 'pets' fighting.
For now, Rooster is ok. I am trying to always have them separated while still allowing Rooster to be around his girls.
Being a chicken and guinea hen owner is definitely not easy, but is definitely rewarding. Did I mention that we get at least 1/2 dozen eggs a day? That in itself is a bakers dream!
And while I do not relish the tough life lessons I am learning, I am certainly thankful that I have the opportunity to learn them.