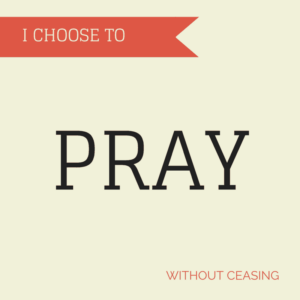 This entire situation has been tearing me apart. Like you, I have seen the pain, suffering, and unnecessary evils carried out and am devasted by the outcome.
I see Governors' standing up and saying, "Not My State" when it comes to offering refugee's sanctuary. I see people so understandably afraid; afraid of what evil we may be unknowingly allowing into our homes. 
I feel it too! The terror. The overwhelming desire to build a wall and keep evil out at all costs. 
But I cannot be guided by fear and feelings. As a Christian, my purpose and actions must align with God's word.
"For there will never cease to be poor in the land. Therefore I command you, 'You shall open wide your hand to your brother, to the needy and to the poor, in your land.'" Deuteronomy 15:11 ESV
"For I was hungry and you gave me something to eat, I was thirsty and you gave me something to drink, I was a stranger and you invited me in," Matthew 25:35
It doesn't say… but only if they are local.
God doesn't tell us to only serve the people who deserve it in our opinion.
It says OPEN YOUR HAND WIDE TO YOUR BROTHER.
As much as I fear for my safety and the safety of my family, I can't change my purpose based on how others will potentially react. I have to trust that my eternal home is decided and that no act of evil or threat on this earth can change that. (I am not saying you look evil in the eye and let it in! God definitely calls us to use discernment.)
As much as I want to reject and punish and run as far away as I possibly can from my perceived enemy, that is not who I am called to be. Not who WE are called to be.
Every weakness I have (fear, anxiousness, doubt, judgement) is an opportunity for God to show His strength. (2 Corinthian's 12:9)