The kids room has been making me crazy.  I just feel like its ALWAYS messy!  So I decided to change it up a bit… move stuff around… buy a whole new bedroom set and dressers and bedding and accessories.
What I actually did was clean it and change the bedding and make a few accessories. 
Heres the corner where the kids sleep…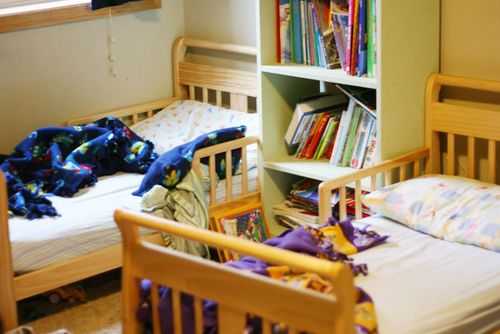 Pretty scruffy and messy and….boring.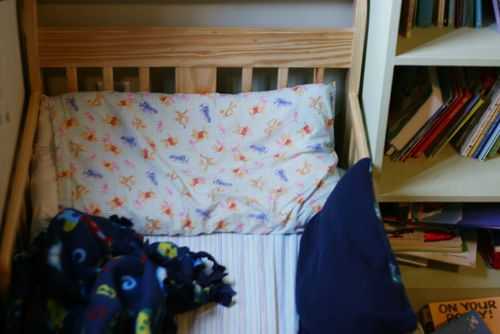 Here is my little tweeks*.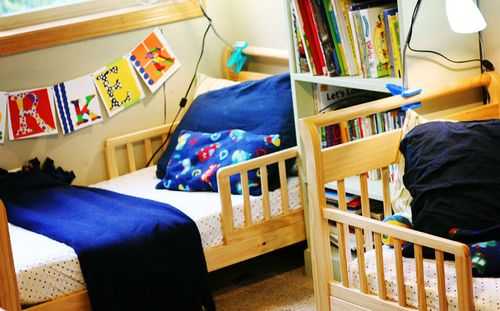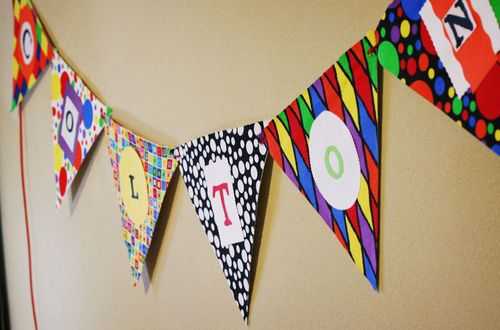 I thought I should make banners for the kids…bring a little more color into the room… make it more personal for them!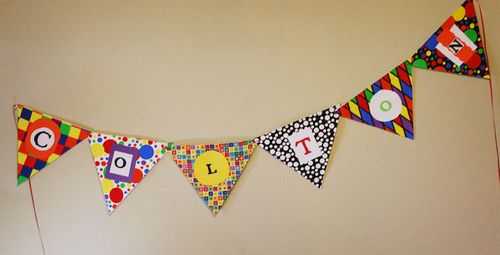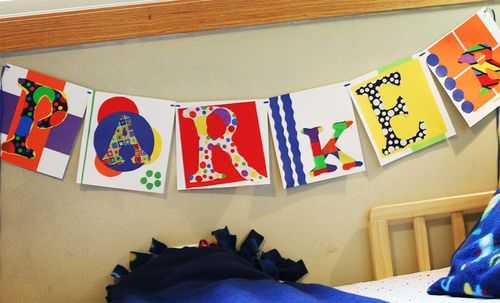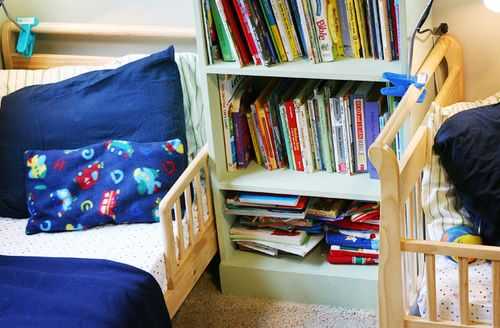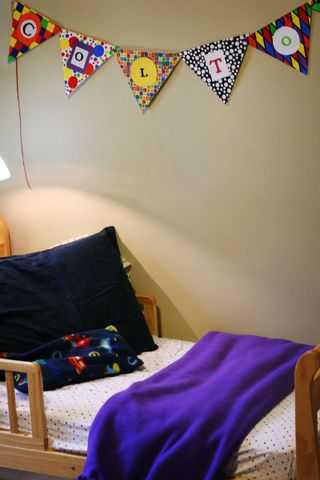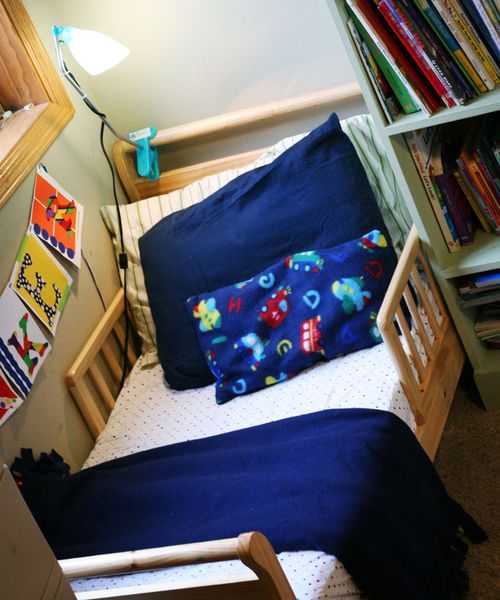 Colton had to remind me what the REAL accessories were.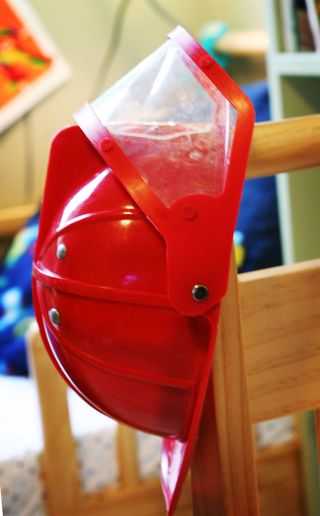 Not a huge change… but enough to appease me until I can paint and really decorate!