Our family just got back from a vacation to Florida.  The focus of our vacation was visiting Walt Disney World.  We are BIG into Disney.  Obsessed even?  Yes,  completely.  It is the most magical place on earth!
One thing we have always done on our trips to Disney is stay 'on property'. There are certain perks that come with staying in one of their resorts; like extra magic hours or fun pools or proximity to parks.  Less hassle if you will.
Or so we thought.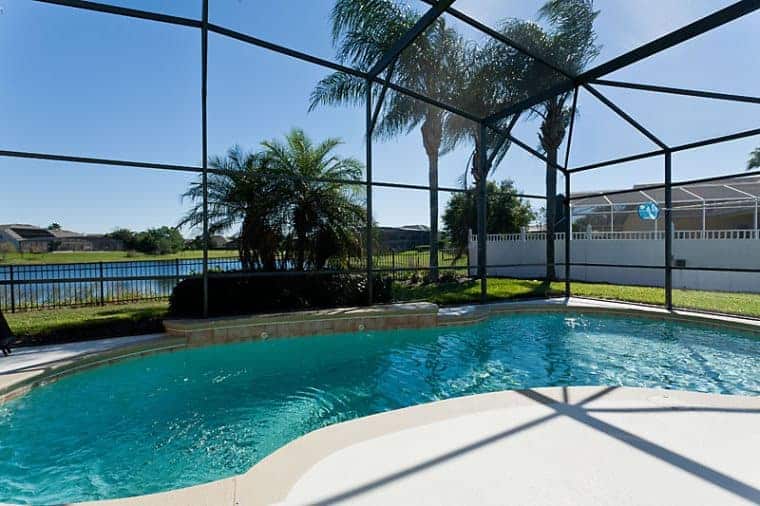 Since we are now a family of seven, staying on property was just too expensive.  We would have to either get a suite or two separate rooms, which meant we were looking at $800-$2500 a night.  A NIGHT.  (and a logistical nightmare)  Even if we did look for the cheapest property that Disney had to offer, what that meant was very small rooms with very few amenities.  Basically a bed in a room with a bathroom four feet away.
Picture it.  Mom trying to sooth baby to sleep as a toddler bounces off the walls from all the sugar he ate in Disney and the rest of the kids are whining and crying all wanting to watch a different show on TV or being upset they have to wait for the bathroom or just generally sick of each others company.  All in a tiny hotel room.  For five days straight.
As anyone with children knows, that seems more like a nightmare than a dream vacation.
So my sister and her husband Kurt came up with this idea.  Lets rent a house near Disney.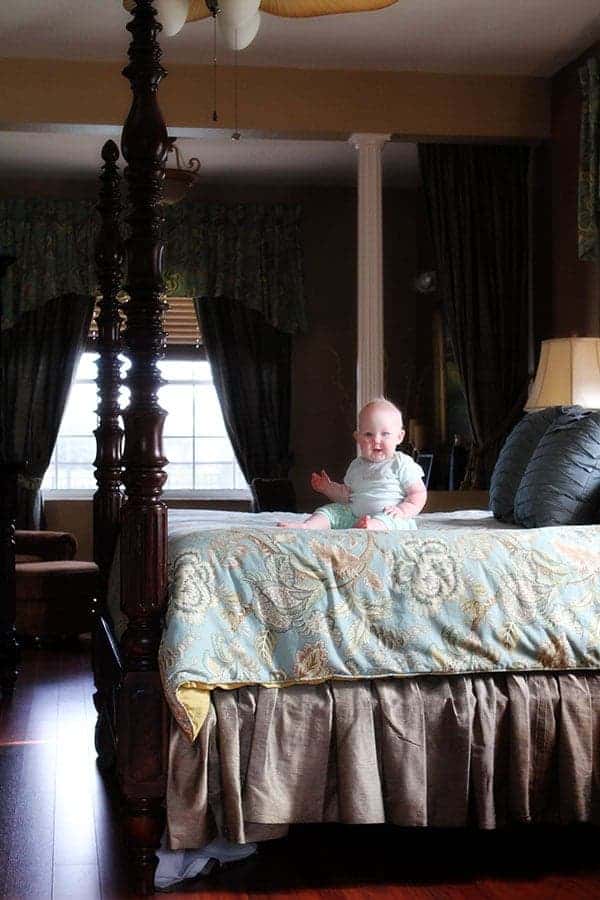 They did extensive research and settled upon the highly rated All Star Vacation Homes.  Then they focused of the rest of the details;  how many bedrooms, bathrooms, pool, kitchen size, etc.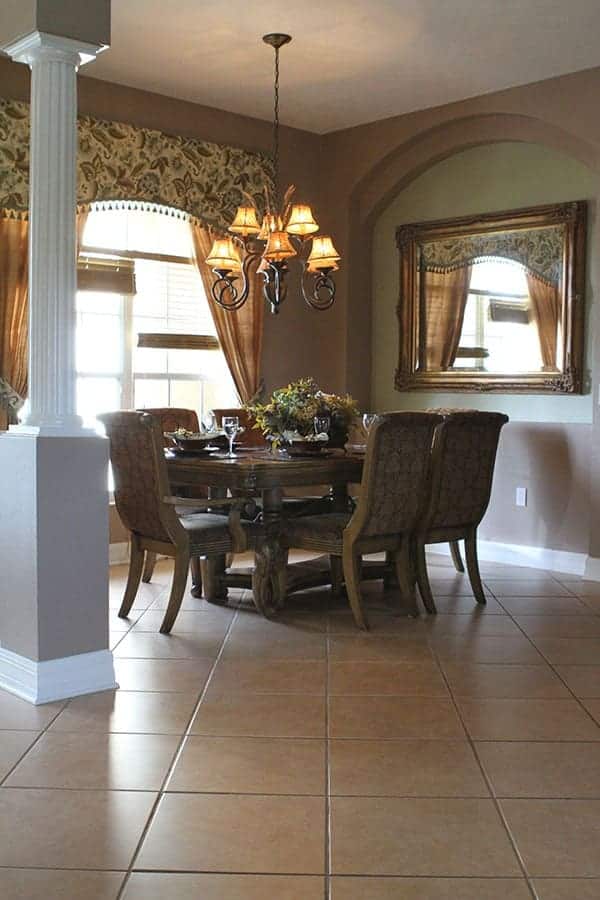 All in all it was my family (7), my sisters family (3), and my mom and dad (2).  Twelve people total.
Angie and Kurt ended up finding and reserving a home that exceeded all of our expectations.  I can't wait to tell you how much this beautiful mansion cost us.  (Read on to find out!)
They found a beautiful home that had two master suites and an addition beautiful bedroom as well as two themed kids rooms.  Each family had their own space!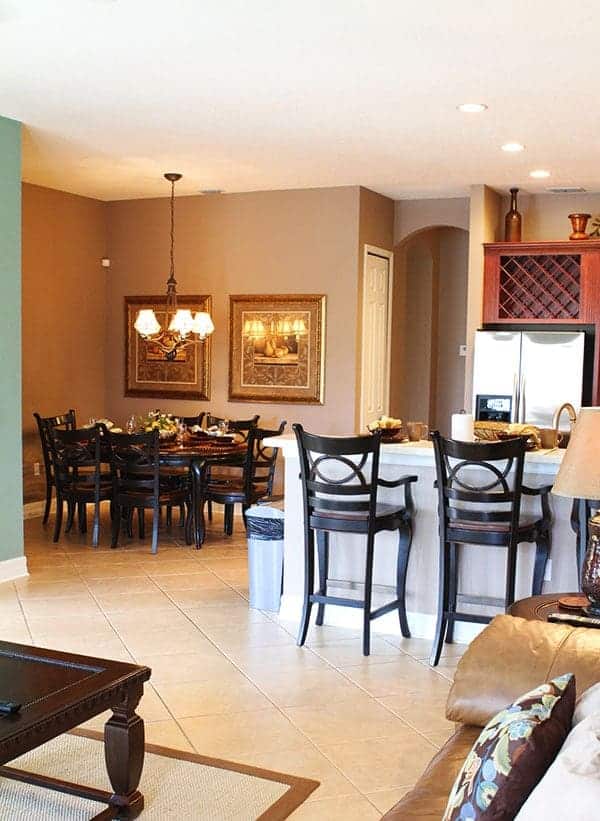 We had a fully furnished kitchen to meander into in the mornings.  I quite fondly remember being woken up by the familiar hum of the Keurig machine when my husband brewed himself a cup.  We could brew a cup of our favorite flavor, sit out by the pool and watch a glorious sunrise every single morning.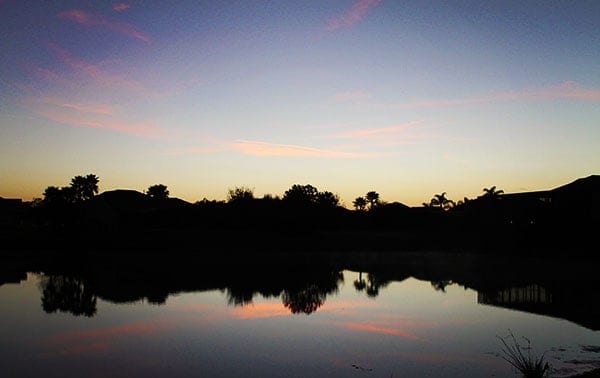 And we could do all that while others slept in and enjoyed a few extra minutes of undisturbed sleep.  Try doing that in a cramped hotel room!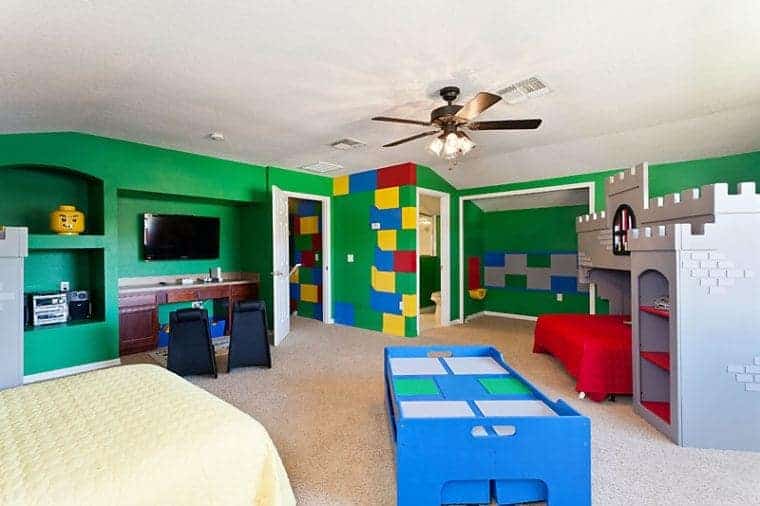 The house also had an AWESOME kids suite with bunk beds and media center and the best Giant lego set.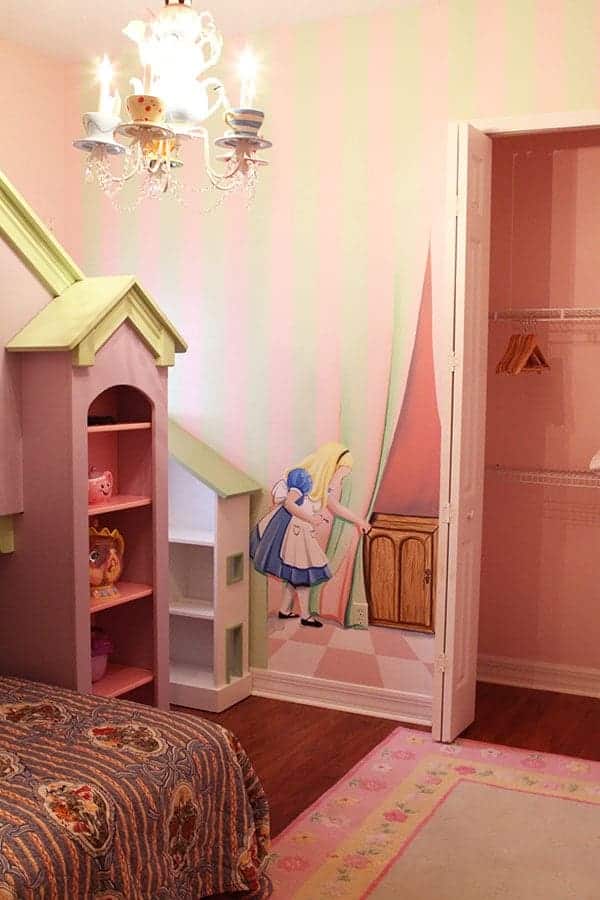 And a princess suite with a castle bed and the cutest chandelier ever.  The kid in me was just as excited by this room as my little girl was!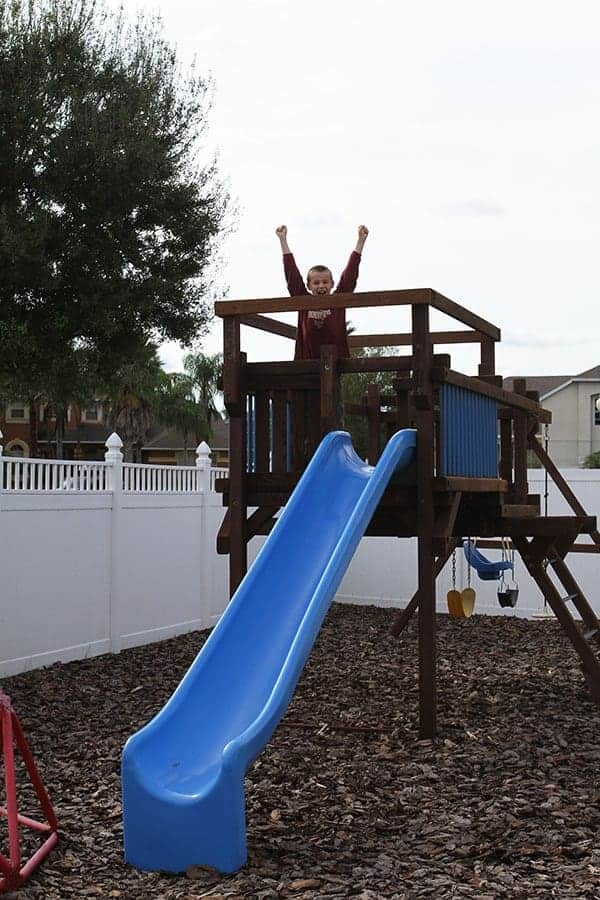 As if the adorable kids bedrooms weren't enough, there was also a playground in our enclosed yard!
Right next to the pool!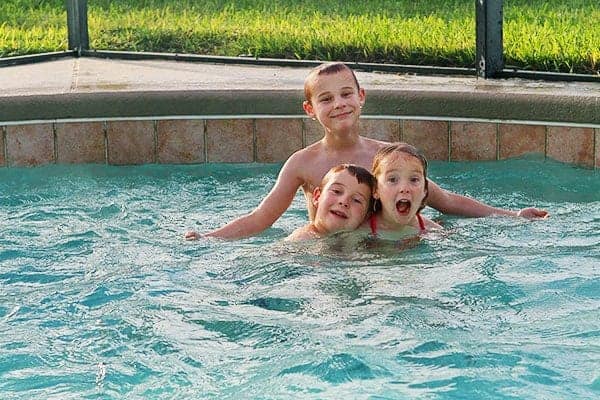 I mentioned above that we are a Disney family.  We LOVE Disney and every wonderful ride and experience it offers.  The whole reason we got the house was to be able to go to Disney!  But do you know what?  My kids favorite part of the vacation was this pool.
And honestly, I don't typically relax at a public pool.  I am very concerned that my kids don't splash others and am usually watching their every move making sure they are safe and courteous at all times.  With this being our very own pool, I actually sat back and let the kids be kids.  They screamed and splashed and jumped in and had SO MUCH FUN!  (It also helped that the pool was completely enclosed within a security gate and that there were pool alarms in every door with a backyard access.  VERY helpful with little kids!)
And to top it all off, we were LESS than 10 minutes from Disney World!  It was a shorter drive from our house to the Animal Kingdom than when we actually stayed at Disney Beach Club!
All of these things truly made for a fabulous, fun filled vacation.  You are probably thinking that you could never afford this.  I know I thought that when we first looked at the images online.  But guess what?  This stunning luxury home was LESS than $400 a night.  After we divided that cost between three families, our share was less than $250 a night.  For a family of seven!!
I still can't get my head around that.
Staying in a luxury home for our vacation is one of the best decisions we could have made.  I highly recommend them for anyone interested in a luxury Disney vacation!
Here is the link to the property we stayed it.  It looks exactly like it does in the pictures!
Be sure to check out this post.  I wrote it while in Florida (in our rental house!) and was completely inspired by the beauty around me.
We planned and booked our vacation all on our own.  (And when I say we I mean Angie and Kurt; they did all the hard work.) All opinions and recommendations are my own and I was not compensated to write this post.