I got to look at these sweet faces all day long today.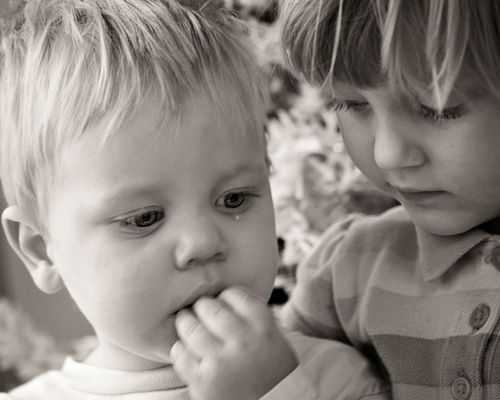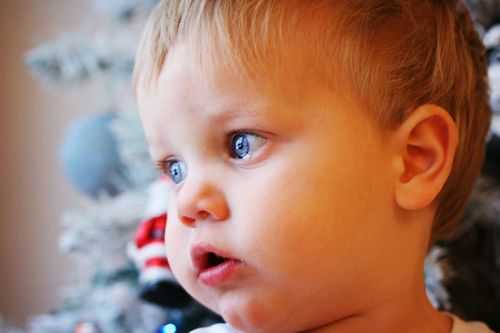 This picture was taken a few minutes before Hannah and Lukes mom arrived… he had been sitting by the Christmas tree and looking out the window, contemplating the complexities of life.
Either that or just missing his mommy.
***
My little Audrey is learning how to walk, and is really good at pulling herself up.  She usually uses my jeans or the couch or the wall, but today I threw on some shorts while we were hanging out playing at home.  I think Audrey must have 'de-pantsed' me like 5 times.
Usually I was frosting a cookie for holding baby Luke or pouring some milk so I would be standing there au' natural for a few moments. 
Getting 'de-pantsed' by your almost one year old is a humbling thing.
***
Just gotta say thanks for all the great comments lately… you ladies are keeping me sane!!  And your similar stories and always appreciated advice usually has me laughing out loud at my computer or nodding my head in agreement!
So thank you.
And be on the lookout this week for a "Commenters Appreciation" post!  I cant wait any longer… you all are just too precious to me! 
Oh, and of course be on the lookout for cookies.  Lots and lots of cookies. 😉