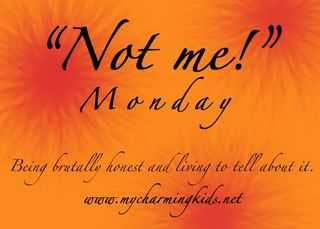 Welcome to Not Me! Monday! This blog carnival was created by MckMama. You can head over to her blog to read what she and everyone else have not been doing this week.
As usual, I am off on a different tangent this morning, so I am mixing up my Not Me's a bit. 
I have compiled a list of things that I will NOT be buying in 2009.
Or maybe ever.
1. A snuggie.  The blanket with sleeves.  Ever heard of a sweater?
2. The Obama commemorative coins.
3. Birth control.  Even at the risk of offending Ms. Pelosi.  I like kids. And I like people who like kids.
4. High waisted jeans.  I don't think they look good on anyone me. 
And BTW, I also don't think Jessica Simpson is fat!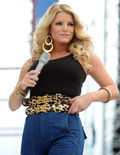 Do you?
5. The memoirs of Rod Blagojevich.
6. Tickets for an Alaskan cruise, anywhere cold, or anywhere that has the ability to produce ice in February/March.  I'm ready for some sunshine and sand in my toes!
7. Stock in Reece's Peanut Butter cups.  I have given them up!  Therefore, I expect sales to drop dramatically.
What are you not doing today??
God bless!