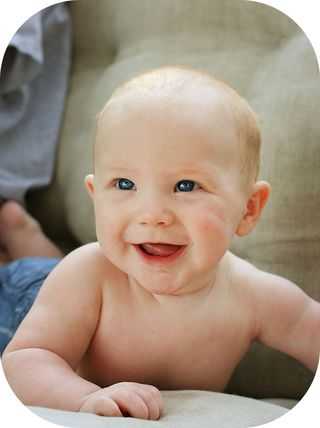 Baby Eddie has been growing!
We all have actually.  I heard this crazy theory that you are supposed to lose weight after you have the baby.
Huh.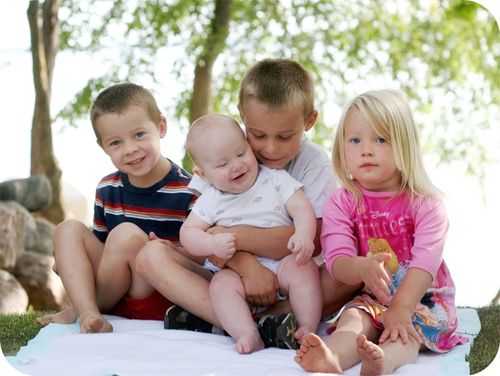 While this is not the perfect shot… I get all warm and fuzzy looking at the interaction between Colton and Eddie.  They just adore each other!  All of the kids love baby Eddie.
So do we.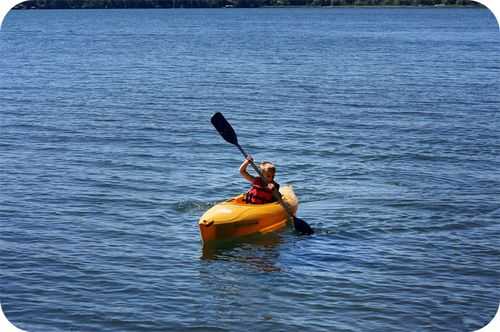 Speaking of Colton… we put him in a kayak for the first time ever.
And he took off! Picked it up right away.  Hes a natural!  I think he would have gone over the whole lake if we would've let him.
At the lake I managed to fall and twist my ankle pretty bad.  It swelled up to twice its size and I could barely walk on it.  We headed to Fargo where I got an x-ray and diagnosis.
Not broken.  Ligament pulled.  Stay off it for 7-10 days.
Well, I didnt stay off it but I did get a handy dandy walking cast.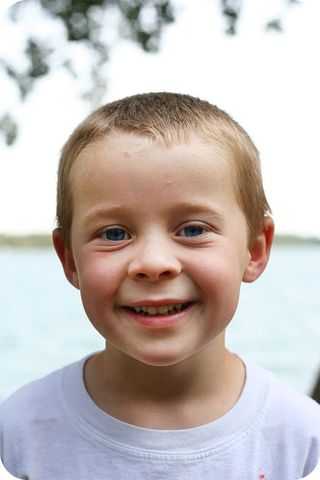 We managed to enjoy the rest of our weekend… and even celebrate the 5th birthday of this little guy.
My heart breaks (in a good way) thinking about these boys growing up into men.  I just cant bear the day when I wont be able to wrap them in my arms and snuggle them till they are begging me to stop.
Well, I supposed I could still do it when they are 30.  It might be awkward, but so worth it.