Just wanted to update you on my day yesterday.  Its earth shattering news and events, so hold on to your seat, you might just fly off if not properly secured.
It was gloomy and dreary.  One of my favorite types of days.  Before I had kids that is.  They like to be outside.  I like when they are happy.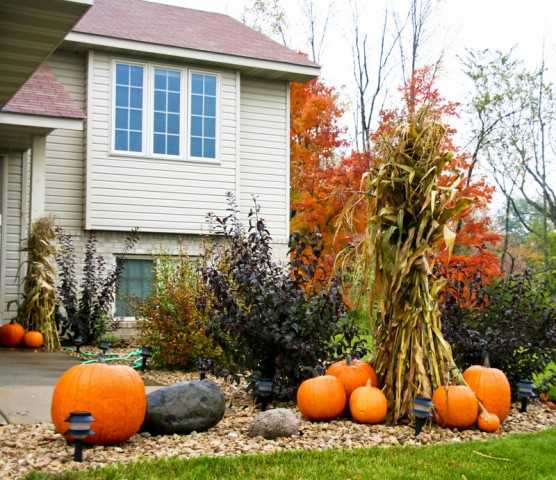 My feeble attempt to embrace fall with pumpkins.  Lots and lots of pumpkins.  There are more too.  As I stood in the drizzle to capture these fantastic shots, one of my neighbors came outside and glanced at me.  In an attempt to be friendly I threw up my arm and waved like it wasn't making my underarm shake like a turkey neck.  She promptly turned away and ignored me.
"I said good day.  I said good day!"  Name that show.
I decided to try Martha Stewarts famous (is everything she does famous?) sugar cookies.  Not good.  I do not recommend them.  But the kids had fun!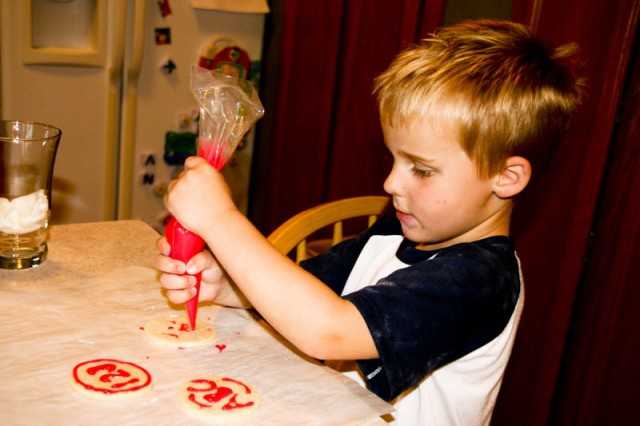 Colton working hard.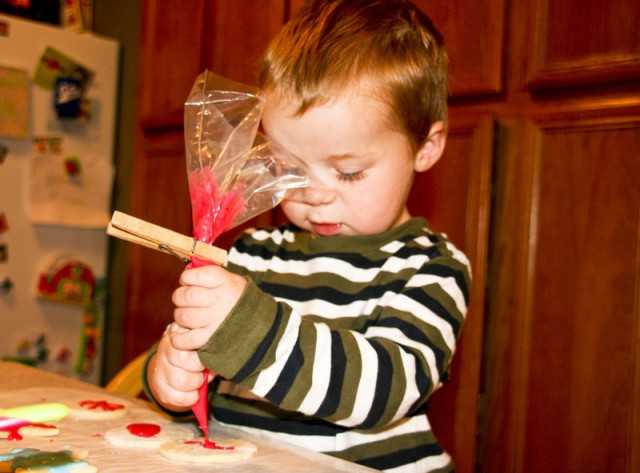 And Parker too.
And then there was the marker incident of 2008.  Colton managed to find a permanent blue marker and wrote all over himself and his brother and the floor and his toys.  Yes, yes, I know.  This would have been the best picture.  But I was not there at the moment and dad cleaned up the mess and failed to see the humor in the moment.  Ha!  I only saw the humor after he was able to successfully clean it up!
Road trip tomorrow so a busy day today.  Laundry and packing and finish Bible study and get the dog kennel situation figures out and call the exterminator…
I'll save that story for another time.  Maybe never.  Maybe the next consecutive 27 blog entries I write.  We'll see.
Many blessings!
Amanda