This messenger is weak (me), but His word is strong!
I received an email from a friend who had an awful experience with KDWB Thursday morning (it was on between 6:50 and 7:30am, and is all transcribed below). 
I just want to ask that you take a moment to pray for this DJ (Dave Ryan).  Then, if you would be so willing, to pray for every impressionable child and adult that heard his "anti-God, pro-self" rant this morning.
Even if you are not Christian, chances are you have uttered a prayer in your life.  Chances are you are familiar with a Higher Power, and chances are you have turned to God in a desperate, lonely, joyful, or glorious time.
What do you think about Dave Ryan and his whole morning crew claiming that "praying for change is ignorance"?  
How do you feel about these DJ's spreading this type of information to kids, to impressionable youth who may not have thought twice about it before, but will now dismiss God as an option when in need?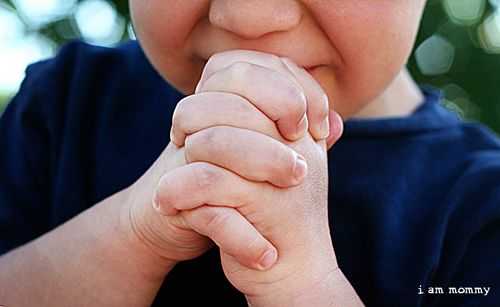 If you are one of the few… one of the few who feels compelled to take it a step further and stand up for Truth, there are a couple options.
If you text you can send a message to 53921.  (I dont, so I dont even know how that works)
You can call this number 
+1.952.417.3000
I called and spoke to the program director who claimed that everyone is entitled to their opinion and that as long as the DJ did not break any FCC rules they would stand behind the statement.
He then went on to say that I was the only person to call and protest at this point (as of last evening around 6:30pm) so my opinion didnt carry much weight.  However, if enough people disagreed with this statement then maybe they would address the issue.
Now… all I am really asking for is a prayer.  If you feel compelled to call or text them feel free.  But as we all know, its the prayer that will change things.
***
(email I received)
I wanted you to help me protest KDWB (a very popular younger radio station in MN) after what I heard on the radio this morning and the way they responded to me.
Conversation on the radio:
"And now a story in the press about Lady gaga.  Apparently, lady gaga took 45 minutes before she would come on stage because she was praying and waiting for God to tell her it was the right time.  What a crackhead…do you honestly think praying is going to help the situation?  And what is God going to do about it….I'm so sick of people saying that they prayed and it came true.  I was at a wedding last weekend that was outdoors and the bride got up on stage and said "I just want to thank god for this day, I woke up this morning and prayed that god would let the weather be great for this day – and here it is.  It's just proof that God does answer prayers".   He went on to say how ignorant people are who pray and to not doing anything because "God is going to answer prayers". 
SOOO….at this point I'm livid.  They then advertised that you can text the show.  So I picked up my phone and sent a text message that went like this. 
Do you realize the age of your listeners generally?  Do you realize how susceptible their minds are, and you are filling their heads with this garbage.  Please don't preach religion if you have no idea what religion is about.  If I want to hear religion that is truthful I will turn on a station with someone who knows something about Jesus and the powers that he does have and the significance of prayer in people's lives. 
They RESPONDED to say: 
We're not preaching at all.  Just stating facts.  Relying on prayer to make anything happen is ignorant.  Results require action, not prayer.
Me:
Not sure it's the best way to keep an audience by calling them ignorant. 
They responded with
I don't think you're ignorant at all.  But people praying for things but no taking action themselves is ignorant.  I know this from experience.
Me:
It's very clear to me that you don't know this from experience.  Yes, results require action, but the word of God is what drives the right action.  If you're not listening to him, then you're going in the wrong direction.  Clearly you are showing this by today's program. 
No response.
Updated:  I revived an email from my friend about this mornings show:
This morning, I thought…I'm going to turn on the station to hear if they bring this up again.  The first thing I heard was….No Joke:  Steven Hawking announces today that he does not believe that God created the universe.  They went on to say how 
he now believes in the big bang theory.  It carried on a little bit talking about the laws of gravity and how it makes perfect sense that matter could be created through spontaneous combustion and that God had nothing to do with it. 
To Which Dave Ryan responds with:  You want to know why I believe in God?  Because he made dogs…and dogs are so nice.  They're man's best friend. 
***
Clearly this is all a joke to them… but is it to you? 
If this has touched you in any way, and you feel compelled to do something, please know that you do NOT need to link back here or mention me in any way.  My ultimate goal in this would be to glorify God, and if you felt spurred into action, I am sure that is your goal as well!  So check out the facts, blog about it, tweet about it, get the word out to as many prayer warriors as you know… do or say whatever you need to and please, feel comfortable doing it all from your perspective!