Last weekend we had the pleasure of spending lots of time over at my grandma and grandpas house in Bemidji.
My grandparents have this wonderful hill (awesome pics in that link) in their yard that I remember playing on as a wee little child.
I was wee once.
Anyway, my dad and cousin Scott and hubby were hanging out with the kids on the hill when they (yes, the adults) got the brillinat idea to send the kids down the hill in a mini car.
I was horrified and laughing nervously and kicking myself for not being the cool mom who can just go with the flow and lets the kids have fun when…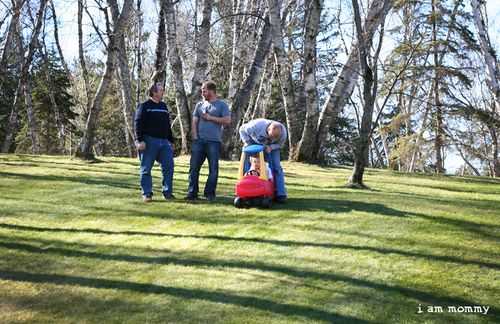 I saw dear hubby sending down my baby.
My baby I tell you!
I think it occurred to him that she might need help steering or stopping, so he had a brilliant idea.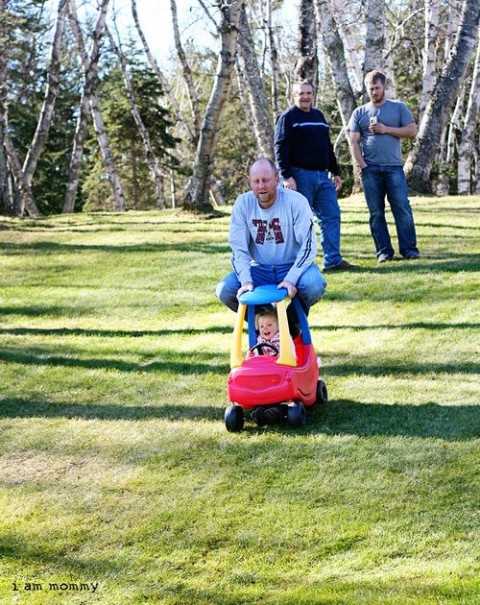 (love Scott's expression)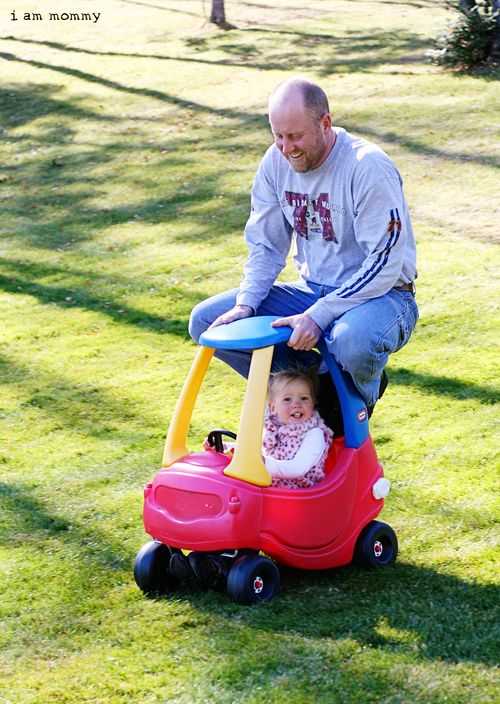 Yeah.  She loved it.  
And I am pretty sure he did too. 🙂